Freedom Boat Club Is Boating without the Headaches
Join the club and you can get out on the water without worrying about boat maintenance, insurance or cleaning.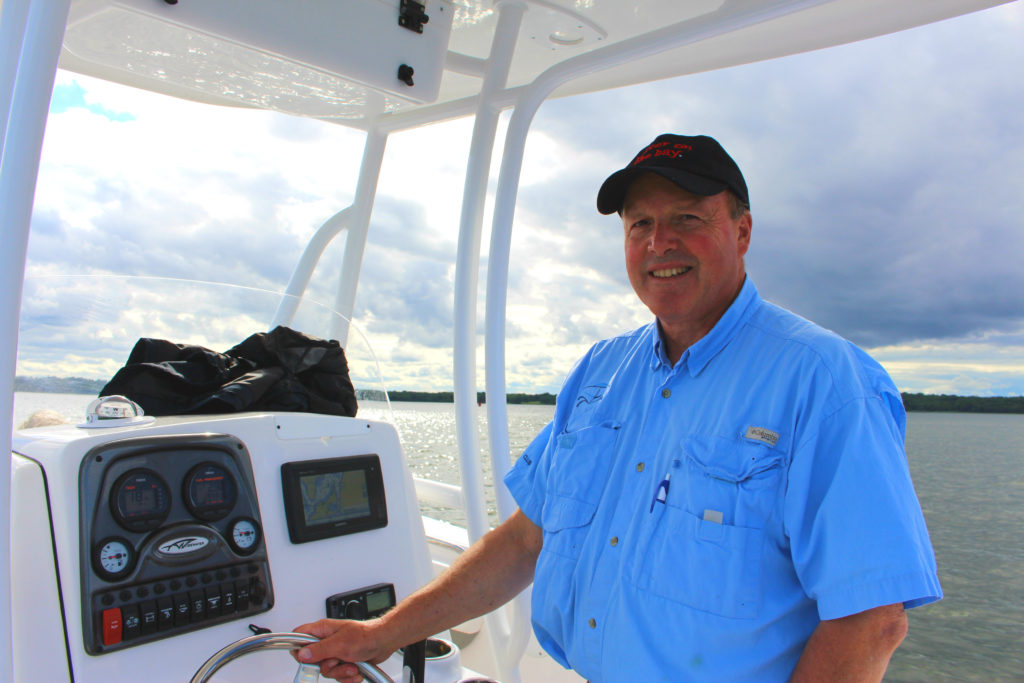 Part of the fun of being on a boat, is being able to tell all of your friends and family, "I'm on a boat!" Aside from "Saturday Night Live" parodies and the expense involved, the thing most people don't realize about owning a boat is that it is also time-consuming. But there is a more affordable, headache-free way to enjoy boating (besides being friends with someone who owns a boat; hint, hint).
The Freedom Boat Club is a private club existing for more than twenty-five years that has expanded across the nation to eighty-four locations. In Rhode Island, members pay a one-time joining fee, and then a monthly rate (for twelve months of the year) to get out on the water on one of eighteen boats in three local locations, Portsmouth, Newport and Warwick, anytime they please.
"It's like a country club. You make a reservation for a specific time, and then off you go," says local Freedom Boat Club franchise owner Dick Cromwell.
You don't have to worry about maintenance, insurance, cleaning or fuel. You don't have to put the boat in the water or take it out. Hurricane coming? Not your problem. All of that is taken care of for you. And say you're going to Florida for the winter; you can hook up with a Freedom Boat Club down in Florida and take boats out down there, or in any of the club's outposts (but there is a four time limit for those out-of-state locations).
Say you cannot afford the $60,000 and up to actually purchase a boat. Then you add on docking fees, equipment, gas and other amenities. Then you have to spend time doing maintenance and cleaning every time you take it out. You don't have deal with annoyances like this: You bring a group on the boat, then you dock and all your friends are up at the bar enjoying margaritas while you're stuck hosing down the thing and cleaning up splashes of red wine.
You're also not stuck with just one local launch location. Freedom Boat Club has three locations in Rhode Island, including Portsmouth, Newport and Warwick, which are accessible to all members. There is a fleet of more than eighteen boats from which to choose, including center consoles, cuddy cabins, a pontoon boat, sailboats and more.
There is so much to do when boating on the bay, says Cromwell. If you leave from Portsmouth, you can explore the Newport waterfront, or cruise by Bristol and Warren and toward Fall River. Members take the boats out for fishing excursions, or they simply drop anchor and hang out. "Some of our members went out to view the Volvo Ocean Race boats in Newport," says Cromwell. "But our most popular time is for the air show in Quonset. You can really see it well from the water." Cromwell also says members use the boats for business reasons, like taking a client out on the water in hopes of striking up a relationship (or even a deal).
Cruising Mount Hope Bay.
Bristol Harbor from the water.
Even people who don't know how to steer a boat can sign up for the club. "We have people who have never boated in their lives," says Cromwell. "It's part of joining the club. We provide the training. One of our licensed captains will teach new members for however long it takes to learn."
The one-time joining fee is $3,500, followed by a monthly fee of $299 (twelve months per year). For more information, go to freedomboatclub.com.