Free Play Helps Families and Friends Facing Addiction
Four Legs to Stand On questions society's views on addiction by normalizing open discussion around the topic.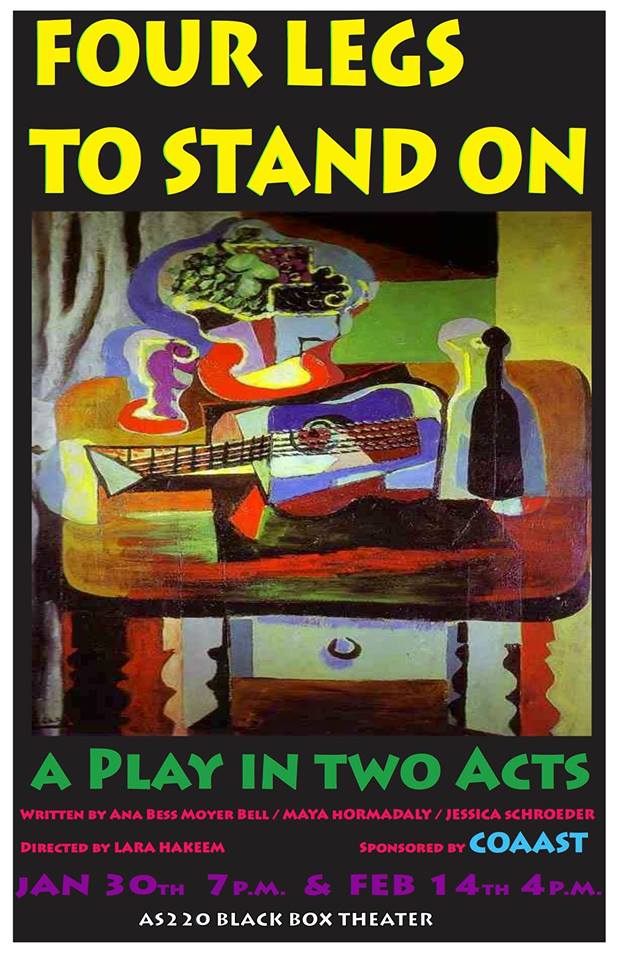 Cancer and addiction: They are both diseases, but one is treated with compassion while the other is often met with shame. A free thirty-five-minute play, Four Legs to Stand On, brings the addiction crisis to the forefront by following a family that is coping with both addiction (the son, home after his first year of college) and cancer (the father). The play can be seen at AS220's Black Box Theater on Sat., Jan. 30 at 7 p.m., followed by a short q-and-a. There are plenty of opportunities to see the show throughout February all around Rhode Island.
Four Legs to Stand On questions society's views on addiction: "Is it a disease or a moral weakness?" The hope is that the play will make people change what they think about addiction, and offer compassion and support to those who are suffering from it. This story exposes the secrecy that shrouds the topic, and demonstrates how important support and family are to overcoming it. The play was created by South Kingstown native Ana Bess Moyer Bell, who collected stories from local residents all over southern Rhode Island over the past year. Let's create an open dialogue around addiction to help normalize the discussion and destigmatize the topic for those who suffer from the disease.
The play is produced by COAAST (Creating Outreach About Addiction Support Together) an organization Bell created with the help of fellow South Kingstown native Rachel Bartels. The play is free but donations will help support the nonprofit COAAST.
Here are the upcoming performances and locations:
Upcoming Dates:
Jan. 30: 7 p.m., AS220, 115 Empire St., Providence
Feb. 5: 7 p.m., Phoenix House, 251 Main St., Exeter
Feb. 14: 4 p.m., AS220, 115 Empire St., Providence
Feb. 19: 7 p.m., Anchor Recovery Center, 249 Main St., Providence
Feb. 21: 4 p.m., Kingston Congregational Church, 2610 Kingston Rd., Kingston
Feb. 26: 7 p.m., Artist Exchange Black Box Theater, 50 Rolf Square, Cranston
More information can be found here: coaast.com/four-legs-to-stand-on.