Free Cocktails for Fiery Redheads
Newport Art Museum's debut late night event boasts a perk for redheads with a taste for art and specialty drinks.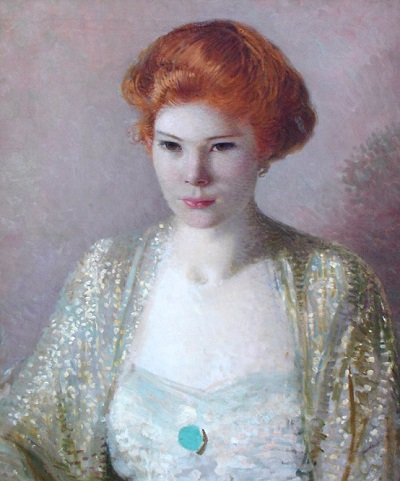 Thanks to one stunning crimson-haired lady, Rhode Island's redheads get to drink for free.
Newport Art Museum's new evening event, Art After Dark, which coincides with Newport Gallery Night on the second Thursday of the month, features free guided tours, activities, live music, performances, films and, of course, adult libations. And in honor of the twentieth century beauty, Ethel Cushing, wife and muse to portraitist Howard Gardiner Cushing, all Art After Dark attendees with red hair get one free specialty cocktail.
The Newport Art Museum's Cushing Gallery was built in memory of Howard Gardiner Cushing, who died in 1916 at the age of forty-seven. The space houses a permanent collection of Cushing's portraits, including many of Ethel. Along with their children, the pair lived year-round at the Ledges, the family mansion on Newport's Ocean Drive overlooking Bailey's Beach.
If you don't have an altered version of the MC1R protein, not to worry: Art After Dark has plenty of perks for you, too. The debut event, scheduled for this Thursday, October 8 from 5 to 10 p.m., features a cash bar, special guided tours for kids, late-night tours for adults, a mixed media collage activity, a color-mixing workshop led by museum faculty and a mixologist session for adults.
The Details: Oct. 8, Nov. 12, Dec. 10. 5–10 p.m. Free admission. Newport Art Museum, 76 Bellevue Ave., Newport, 401-848-8200, newportartmuseum.org.