"Four Legs To Stand On" Opens Conversation on Addiction
The play encourages people to learn about recovery.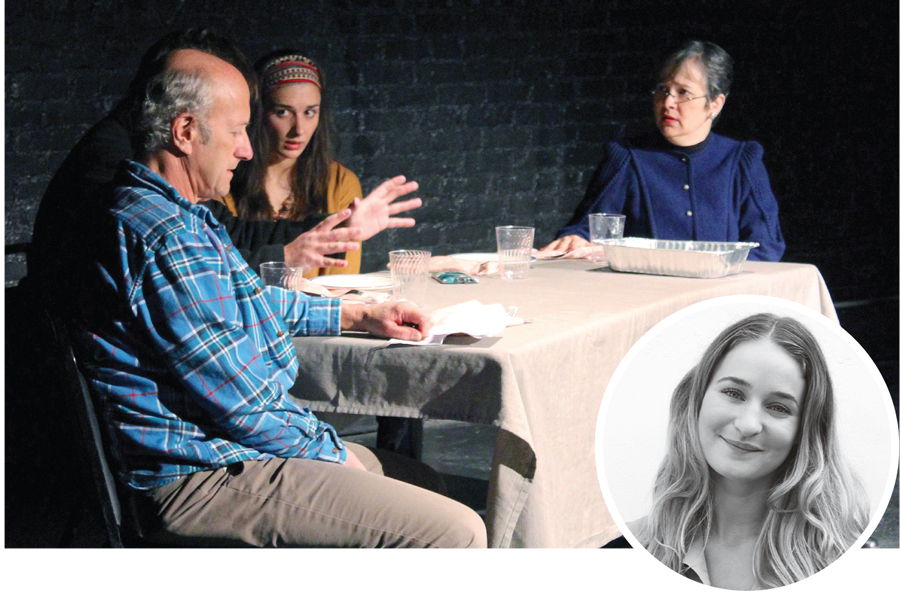 A local playwright is bringing addiction awareness to the mainstream. Ana Bess Moyer Bell of South Kingstown has seen too many young people die from drug overdose, and she's created a play to normalize discussion around the topic. Four Legs to Stand On expands this fall with shows in Massachusetts, and possibly nationwide, to help others hear and share stories in an open and safe forum.
Two versions of the thirty-five-minute play follow a family in which the dad is suffering from cancer while the son (or daughter) battles drug addiction. One illness is openly talked about while the other is shamed. "Theater for thousands of years has been a vehicle to open up conversation about the unspeakable," says Moyer Bell. "The angle we're taking is that addiction doesn't just affect the person suffering from the disease, but it also affects the family and the community. If we are going to change, heal and rehabilitate, we're going to have to do it as a community and as a supportive family."
She based the play on stories she gathered from people in South Kingstown — through Facebook messages or even at the grocery store — who have faced addiction or know someone who died from overdose. "I recorded the themes of the stories: feelings of hopelessness or guilt, shame, scapegoating, loss, denial," she says. "That's how I wrote the characters for the plot itself."
The performance is not only about those who suffer from addiction, it's about the people around them, too. Following the play is a twenty-minute talkback when audience members can participate. "It is just as important for everyone else involved to be educated and supportive in the rehabilitation and recovery process," says Moyer Bess, "as it is the person suffering from addiction." coaast.org