Four Chic Shops for Eco-Friendly Trends
Trade in your duds for more shopping fuel at local consignment stores.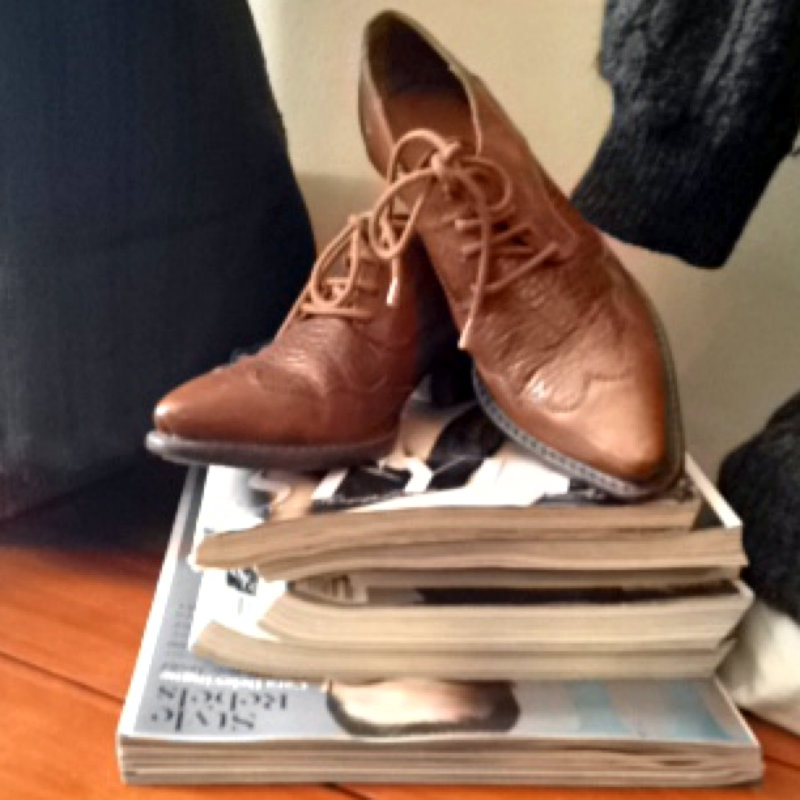 Every spring, I tackle the same huge undertaking: cleaning out my closet. And I'm constantly surprised by the clothes I just had to have, but never quite found the right occasion to pull off the tag and flaunt.
Luckily, for those of us compelled by the hunt for the perfect jeans, Ts or handbags, consignment shops readily accept funky items that might not mesh with your wardrobe, but could be the statement piece on another's wish list — and offered at a fraction of the retail price.
New fashion-conscious consignment shops are popping up all over the state. Maybe it's the lingering effects of the recession or an increased awareness about the environment (or just maybe a little grandpa-style inspiration from Macklemore and Ryan Lewis's "Thrift Shop"), but secondhand shopping is here to stay. We're talking boutique-like storefronts, name-brand selections and friendly and fun staff always eager to spout advice as your stand-in shopping partner.
Just like the retail sector, every consignment shop is different. Expedite your next runway-worthy discovery at one of our favorite shops:
KARMA COUTURE
Where: 591 Main St., East Greenwich, 401-398-0576, shopkarma.com
How it works: Call ahead for a consignment review on the spot. 50/50 percent consigner/business split, 60/40 percent split on high-end bags. Ninety-day consignment period. Progressive discount system. Unsold items can be picked up or donated.
What makes it different: Online consigning
Our takeway: Now dedicated shoppers who can't make it to the East Greenwich boutique during regular hours can scope out what's on the racks from home. Visit the website and click through Karma's selection of offerings from J.Crew, Lilly Pulitzer or Tory Burch. The shop's turquoise room that engulfs shoppers in a sea of buy-me-now shoes should not be missed in person, but Karma Couture's vibrant, user-friendly site makes online consigning just as thrilling. "I think the difference is that in this store there are statement pieces. It's always a one-of-a-kind piece," says Therese Iacono, an employee who photographs the fashions and uploads them to the web. Those looking to pare down their closets can send descriptions and pictures of items to the store. Owners Sandy and Sarah vet through the item inquiries, which, if accepted, are shipped to the boutique for listing on the website. Says Iacono, "Some people will take checks for their clothes, but some people just have that addiction to clothing." Beware: shopping at Karma Couture fuels that addiction.
KRAZY DAISY FASHION CONSIGNMENT
Where: 900 Victory Hgwy., North Smithfield, 401-597-6219, thekrazydaisy.christinekeene.com
How it works: Consign by appointment only. 40/60 percent consigner/business split. Ninety-day consignment period. Unsold items can be picked up or donated.
What makes it different: Funky, fun items
Our takeaway: "Back then, [thrift shops] weren't as cute and funky as a lot of the shops are now," Krazy Daisy owner Christine Keene says. Today, every shop is different, making the thrifting experience a spirited pursuit of the perfect find. What grew from a photography studio to a two-rack consignment shop is now a destination for fun, colorful and unusual items in a lighthearted, girly atmosphere. Small, large, leather and suede handbags hang along the entire length of a Krazy Daisy wall, creating a modern mural that any bag lady would appreciate. Sparkly prom dresses abound while unique designer finds, like a Michael Kors black leather jacket, hang just racks away. A mix of teen favorites and adult attire make this the perfect destination for a mother-daughter day out. Bright lime green and Barbie-pink fitting rooms lined with Keene's own photography invite shoppers to try things on without reserve. "I like to say there's something in here for everyone," Keene says.
BLACKBIRDS CONSIGNMENT SHOP
Where: 1800 Mineral Spring Ave., North Providence, 401-353-2028, blackbirdsconsignment.com
How it works: Consign by appointment only. Sixty-day consignment period. Markdowns after thirty days. Unsold items can be picked up within seven days or donated.
What makes it different: Trendy teen and young adult clothing
Our takeaway: North Providence High School is right up the street and Bryant University is close by, so it makes sense that Blackbirds offers trendy teen and young adult gear at prices sensitive to college budgets. Silhouettes of blackbirds cover the quirky blue walls and a top-forty playlist bumps danceable, feel-good hits. Here, intimidating fitting rooms are a thing of the past. Girl power quotes, funny thoughts from fellow shoppers and confidence boosters litter the chalkboards set beside a large mirror. A wall dripping with colorful bubble necklaces, rhinestone-encrusted bangles, delicate stackable rings and a cute Dooney and Burke wristlet holds a chalkboard sign with the reminder: "Friends don't let friends buy retail." Shop co-owner Jackie Murrant says she's seen secondhand consigning grow as a trend among younger generations. "Most stores have a hidden gem," she says. If a friend comments on your top, you tell them where it's from and, more times than not, they'll want to check out the store. "It's such a word-of-mouth business," Murrant says.
INTO THE WARDROBE
Where: 117 Brook St., Providence, 401-831-7660
How it works: At the moment, consignments are for shopping credit only. Call or stop in the store for more details.
What makes it different: City chic men's and women's attire
Our takeaway: A turn off Providence's Wickenden Street and a stroll up Brook Street leads to this cozy consignment shop. The two-room store is filled with racks of quality clothing, shoes and accessories from an array of international designers and domestic retail stores. Fifteen-year industry veteran and shop owner Megan Graham recalls changes in business trends, like social media, as well as fashion trends. Luckily, what hasn't changed are the benefits associated with secondhand shopping. "It redistributes resources within the local community," Graham says. "We're utilizing goods to their fullest capacity." A $300 dress that you might wear three times then donate has much more potential. If it's brought to a nearby consignment shop, the owner profits from its sale, the landlord gets rent, the buyer gets more use out of the dress and the seller gets a portion of the profits. Those profits would be higher than merely donating the dress, and the item could still be donated to a charity later down the line. In this way, the local economy rejoices but so, too, do all the parties involved.