Foodie Field Trip: Hope and Main Meet Your Maker Market
The monthly indoor markets feature dozens of Hope and Main's member companies, plus local farms or artisans.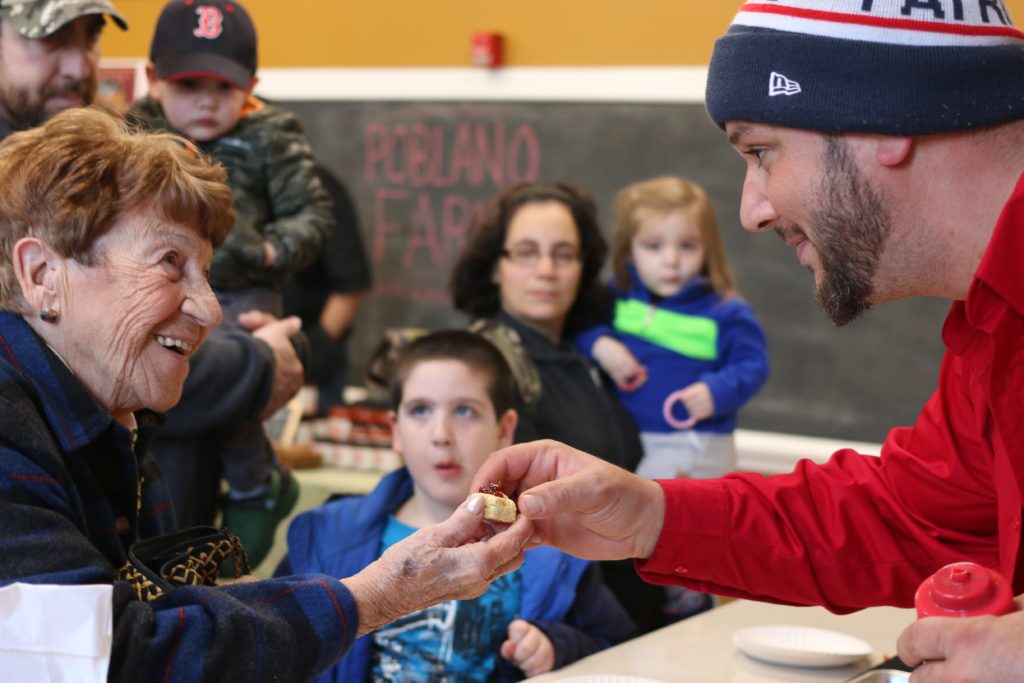 Hope and Main's monthly foodie marketplace returns for the winter on Sunday, Jan. 15. The Meet Your Maker indoor markets take place on one Sunday of each month from 10 a.m. to 2 p.m., and they are the perfect event to chat with established purveyors and see what new local food businesses are making their way by making good food in Rhode Island.
Meet Your Maker features dozens of Hope and Main's member companies, plus local farms or artisans. I've bolstered my regular grocery shopping here, procuring items I can't always get at my nearby food store like Aquidneck Farms grass-fed beef and cage-free eggs, cupcakes from Just One More, biscotti from Bellicchi's Best Biscotti and condiments for workday cooking made easy (hint: pick up a jar of Mesa Fresca chimichurri and simply spread it on top of roasted chicken breast). Many of the makers offer samples to try so you can test out products before you buy. Just know that sampling can be dangerous as you'll want to buy everything! The floor area is also stroller-friendly, so bring the kids along for the adventure. P.S. Little ones will end up with frosting all over their faces. Bring Wet-Naps (or wipes).
Bellicchi's Best Biscotti
A few new vendors will be selling onsite on Sunday, including Rogue Island restaurant's new retail line of sauces and specialty baked goods, and Sweet Jamm Fine International Pastries and its cheesy Bolivian rice breads and yucca breads, coconut cakes and chocolate mousse cakes. Speaking of making work week cooking easier, you can also learn about Savory Fare and Feast and Fettle, which are two different local food delivery services that create delicious, wholesome meals and drop them off at your door. Meet the people behind the businesses; ask questions and sign up for a meal plan.
The monthly markets even involve a cooking component. Head to the demo kitchen every hour for cooking demos with Hope and Main's dietitian Hana, who will give quick lessons on making a southwestern egg scramble, slow roasted squash soup and peanut butter superfood cookies. The demos take place at 11 a.m., noon and 1 p.m.
Be sure to go hungry. Red's Kitchen food truck offers brunch and lunch onsite, including items like Rhode Island-inspired sandwiches, soups and fries.
Future Meet Your Maker markets will take place Feb. 19, March 19, April 9 and May 21. makefoodyourbusiness.org/events/meet-your-maker
Mumma's Real Lemonade.