Float Therapy for Newbies
We tried the underwater experience at a Warwick-based wellness center.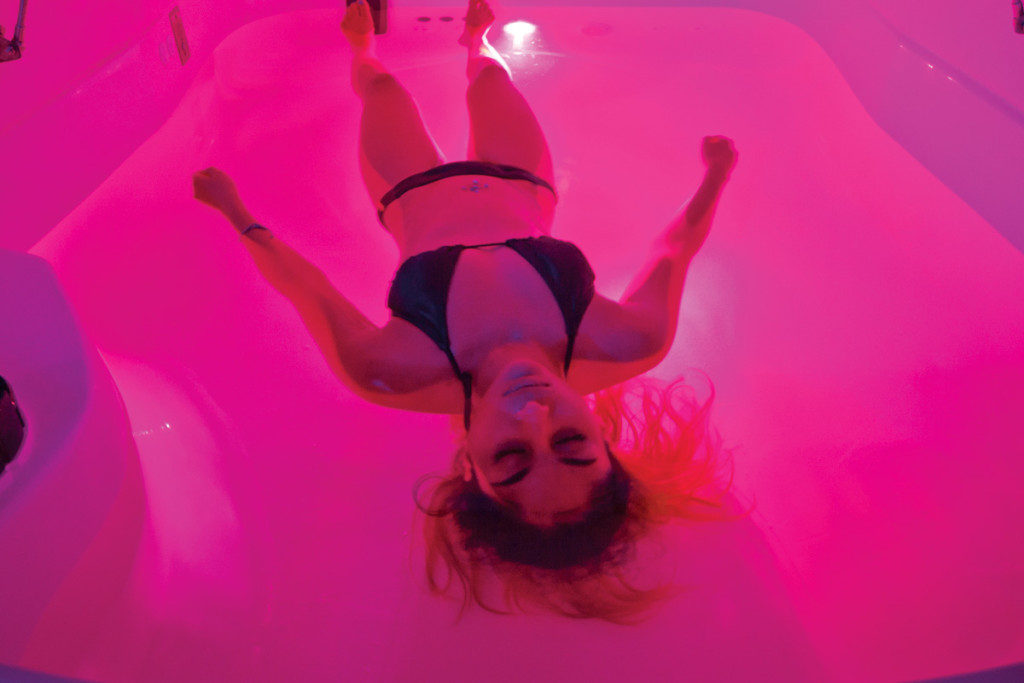 Float On
Float therapy is an immersive experience that relieves stress and pain.
Do you want to feel the weight of the world lifted off your shoulders? Float wellness center and fitness studio literally makes you float on water.
Float therapy involves a self-contained private pod filled with ten inches of water and 850 pounds of Epsom salt. The temperature is set at 93.5 degrees, which is the same temperature as the surface of our skin. Participants climb into the futuristic-looking tubs and immediately become buoyant. Cancer patients, athletes experiencing soreness and veterans suffering from PTSD use the therapy to alleviate stress, aid in muscle recovery and relieve pain. Or you could be a busy working mom like me who just needs an hour to yourself to relax.
I check in and enter a private room with a giant pod and a shower. Guests shower before entering the bath (you can wear a bathing suit if you want to, but it's not necessary). Then you immerse yourself in the capsule-like basin, where meditative music is playing. Birds chirp and relaxing melodies resound, and you can choose between light colors ranging from soothing blues and greens to pink and bright white or no lights at all. You can close the pod for complete immersion, or leave the door open if you like. 
I have no choice but to leave my phone off to the side. The session can be an hour or more to disconnect from technology and reach a deep relaxation state. As I float, I try to think of happy moments rather than dissect my life and all the things I am juggling. Several times, I drift off to sleep even though I am suspended on the surface of the water. I seldom get quiet moments like this to myself, and it's therapeutic to rest uninterrupted, without hearing a toddler crying, or email and social media beckoning me to respond. Even for just an hour, I am allowed to take off all the pressure and float on.
Float also has reiki, meditation, massage treatments, aura photography, fitness classes and personal training available. 2258 Post Rd., Warwick, 921-5100, floatri.com