Five of the Best "Caught in Providence" Moments
The Internet-famous show, which is shot in Providence Municipal Court, will begin airing nationally on Fox this fall.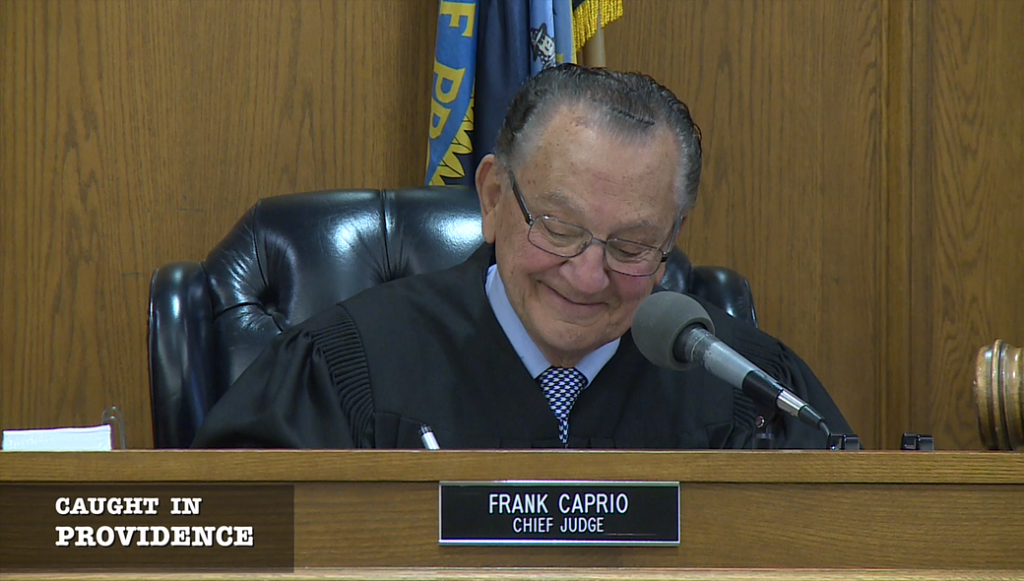 Judge Frank Caprio is Rhode Island. He's Italian. He's got the accent. He's blunt, but kindhearted. He makes us look good.
And now, he's getting his own national TV show.
That's right: Your favorite courtroom superstar — sorry, Judge Judy — will debut on Fox stations around the nation this fall, according to an announcement on the "Caught in Providence" Facebook page.
The series has garnered more than one billion views on YouTube — quite a feat for a grandfatherly octogenarian who hears cases on parking violations and speeding tickets. (Although, kind of full-circle with Providence parking enforcers appearing on A&E's "Parking Wars," don't you think?) But we locals have always loved him; Caprio's brother, Joe, began filming his courtroom decisions two decades ago for public access TV.
In case you've missed them, here are five of the best "Caught in Providence" moments, from a little boy who exclaims his dad is "guilty!" to a mom who gets some compassion in the midst of a very dark year.
An Honest Boy, 2.8 million views on YouTube

Car Clock, 2.6 million views on YouTube
The Breakfast Verdict, 2.4 million views on YouTube
Judge's Grandson? 1.1 million views on YouTube
Tough Year, 775,714 views on YouTube