Five Locally Minded Children's Books
Whether it's a holiday theme or a CrossFit obsession, these kids books all have a local connection.
Here are some children's books that highlight Rhode Island and/or are written by locals. With the holidays coming up, make sure to grab one of these and spread the Rhody love to your children!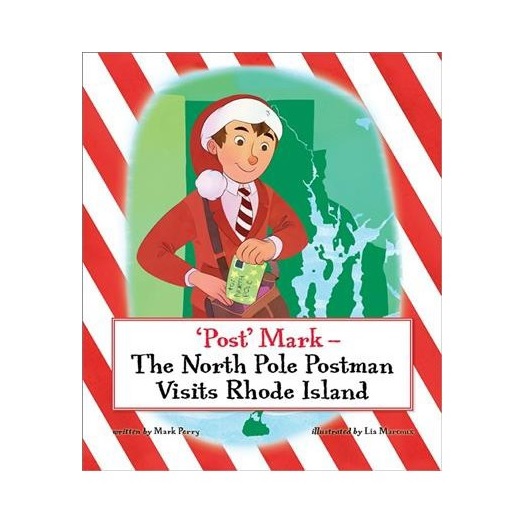 1. Post Mark: The North Pole Postman Visits Rhode Island
By Mark Perry; Illustrated by Lia Marcoux
Santa hasn't been seeing many letters from Rhode Island boys and girls this year, and he shares this concern with 'Post' Mark, the elf who works in his mailroom. But 'Post' Mark believes that such a small place with "not much to do" wouldn't warrant many letters. Santa knows 'Post' Mark is wrong about his assumption, and he sends him off on a quest to collect letters and wish lists from the kids in the Ocean State. Along the way, 'Post' Mark realizes just how wrong he was from the kids who share fun facts about why Rhode Island is a great place to live and visit. He travels to Slater Mill, WaterFire, the Newport Mansions and many other gems across Lil' Rhody. Author Mark Perry is a former journalist who traveled around the world, and now resides in the Elmhurst section of Providence. Purchase his book at local independent bookstores Books on the Square in Providence and Wakefield Books, or order it on his website for $16.95 plus $3 shipping at northpolepostman.com.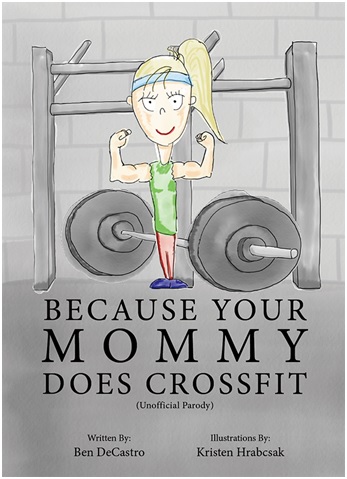 2. Because Your Mommy Does Crossfit (Unofficial Parody)
By Ben DeCastro; Illustrated by Kristen Hrabcsak
For all the CrossFit moms out there, this light-hearted parody is for you and your kids. This book speaks directly to the children of mothers who practice CrossFit. With tongue-in-cheek humor about the devoted fitness lifestyle, and illustrations to match, Because Your Mommy Does Crossfit is enjoyable for parents and kids alike. Even moms who aren't fitness buffs will find themselves laughing along, because let's be honest, being a mom is a workout in itself. It is the brainchild of Rhode Island Monthly friend and viral Rhode Island video star Ben DeCastro, and illustrator Kristen Hrabcsak. Purchase it for $19.95, plus shipping, at becauseyourmommy.com.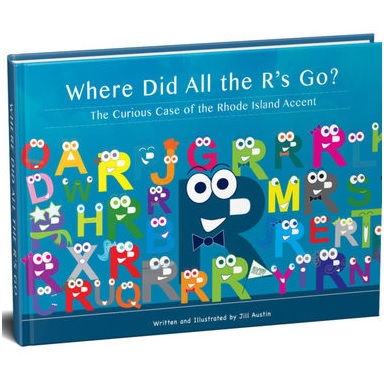 3. Where Did All the R's Go? The Curious Case of the Rhode Island Accent
Written and illustrated by Jill Austin
Rhode Island native Jill Austin was already well-known in the area for her first book, RI Love: Showing Love for the Ocean State from A to Z, which came out back in 2014. Now, the local children's author is back with another Rhody-themed book. Meet Riley, an R who moved to Rhode Island ready to make new friends, but was surprised to find no R's in sight. Follow Riley on his adventure throughout the state as he learns new vocabulary like "bubblah" and "grindah." Austin grew up in Smithfield and is a graduate of the University of Rhode Island. The book is $15.99 at riloves.com.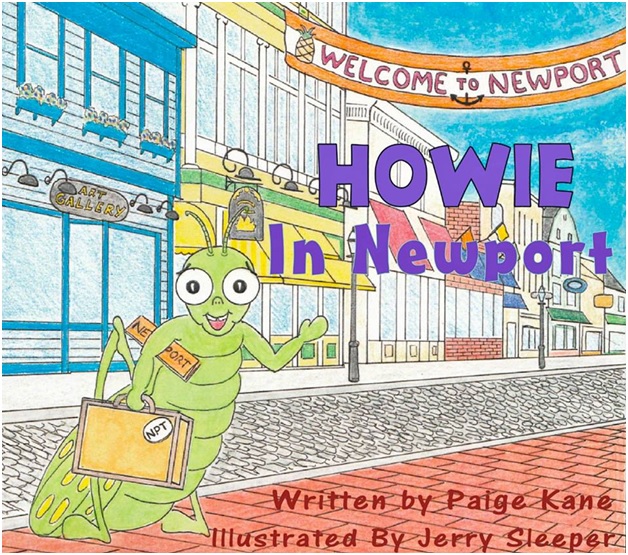 4. Howie in Newport; A Cricket's Alphabet Journey through the City by the Sea
By Paige Kane; Illustrated by Jerry Sleeper
A friendly cricket named Howie embarks on a fun journey through the City by the Sea in this lively children's book. Follow Howie's alphabetical adventure as he travels through town and familiar landmarks letter by letter. Written and illustrated by two Newporters, the book features rhyming verse and whimsical illustrations that capture Newport's essence. You can purchase it at newportstyle.net for $17.95 plus shipping. A portion of the proceeds go towards preserving a collection of historic houses and landscapes in Newport.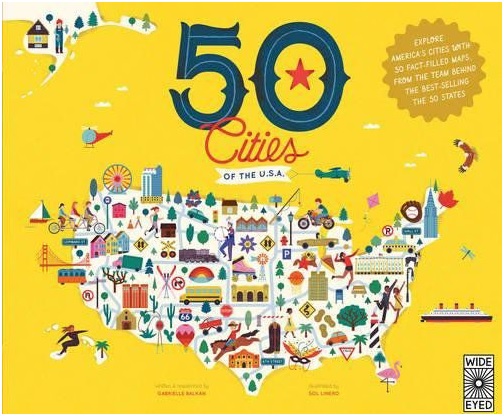 By Gabrielle Balkan; Illustrated by Sol Linero
Explore the skyscraper-framed streets, museums, local food trucks and city parks in all fifty states of America in this colorfully illustrated A-to -Z book. Children will discover more than 2,000 facts about the people, culture and diversity that make up the United States. Take a trip through beloved cities, learning about key cultural icons native to each, including famous people, inventions, events, food and monuments. Our very own Newport is featured in the book, highlighting the Newport Jazz Festival, the Breakers Mansion and much more of the best in the city. Find the book at local bookstores such as Books on the Square and Barrington Books.
RELATED ARTICLES