Five Can't-Miss Events of the Week: Sept. 29–Oct. 5
Harvest Fair, RiverFest, African drumming and more.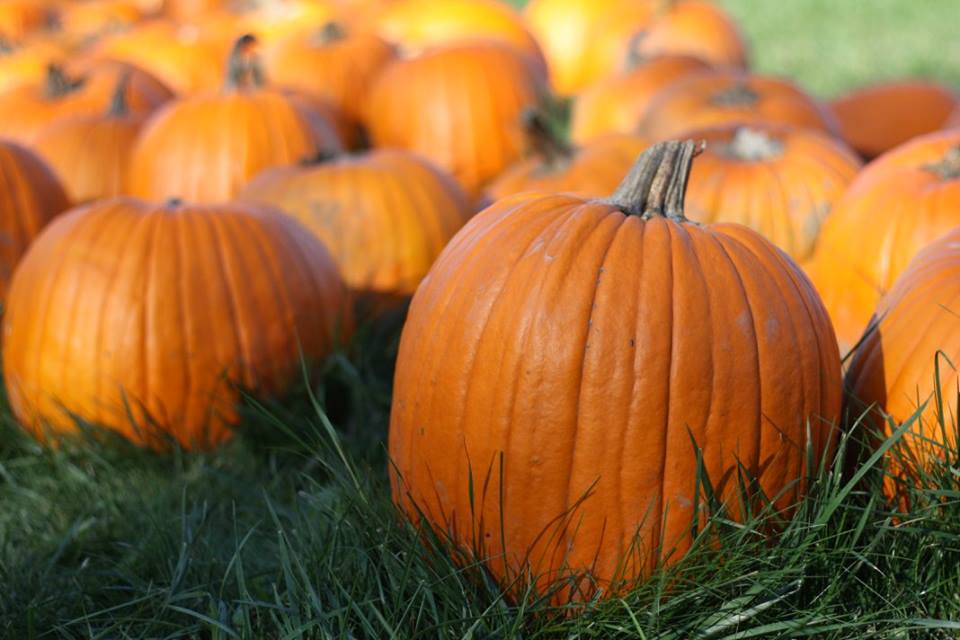 Norman Bird Sanctuary Harvest Fair
There's something for everyone at this old-fashioned fair. With the Harvest Fair's lineup of seventeen food trucks, you won't know what to snack on next. In addition to the food, the fair has live music both Saturday and Sunday. A different band will play every hour, starting at 11 a.m. on Saturday and 10 a.m. on Sunday. Join in on the fair games and bring cash for tickets. However, if you ride your bike to the event, the Harvest Fair gives you a free game ticket on them. If you like crafts, then you are in for a treat. Not only are there craft tables for kids, local artisans will show and sell their products. Don't forget to bring a spare change of clothes for adventures in the mud pit. (Do it; it's tradition.)
The Details: Oct. 1–2. 10 a.m.–5 p.m. Tickets are $6 for adults, $3 for children and free for kids younger than three; tickets are available at the gate. Norman Bird Sanctuary, 583 Third Beach Rd., Middletown, normanbirdsanctuary.org.
Wakefield RiverFest
In the spirit of the season, the Wakefield RiverFest brings Rhode Island an Oktoberfest-themed event. With free admission, guests can enjoy live music, crafts, food, local beer for purchase and events for kids of all ages. Meet New England Patriots cheerleaders, watch a karate demonstration and browse works of art by local vendors. Listen to live music from 5 to 9 p.m. by bands Take It to the Bridge, the Water Project and 33 Camden. Kids will be entertained by activities including pumpkin carving, face painting and a chance to see a magician. It would not be a festival without food, so RiverFest brings you the taste of Oktoberfest with soft pretzels, bratwurst and more. Adults, pair your snack with a beer. Local breweries are sharing their favorite fall craft beers at this event for the ultimate autumn experience. Music, vendors, crafts and the biergarten are all tented so rainy weather won't stop this party, which is celebrating its fifth year.
The Details: Oct. 1. Noon–9 p.m. Free admission. Downtown Wakefield, wakefieldriverfest.com.
Afrika Nyaga Drum and Dance Festival
Sing, dance, eat and try out your musical talents; the Afrika Drum and Dance Festival is back for its eighth year in Providence this week. Join headliner and PVD Fest alum, Sidy Maiga, as he and the Downtown Providence Parks Conservancy co-produce this hands-on event. If you ever wondered what it would be like to join a drum circle, now is your chance to experience it. With success from last year's event, Providence is excited to welcome back beloved performers and new faces as well. Dance and performance group, RawKin' RhythMix will showcase their moves, reggae band, Natural Element, will be in attendance and Sarbar drum group is on the list of performers, as well. This event is for all ages; kids can explore their artistic talents with crafts, books and music; adults can enjoy the music or try out a drum, and everyone can eat.
The Details: Oct. 1. 2–5 p.m. Free admission. 2 Kennedy Plaza, Providence, facebook.com.
Rhode Island Chefs Collaborative BBQ
A day on the pond does not necessarily mean you have to sunbathe in a lounge chair; it could mean you're eating barbecue. Join some of Rhode Island's favorite chefs, local farmers, artisans and breweries for the seventh-annual event, hosted by the Rhode Island chapter of Chefs Collaborative. Ticket proceeds support the organization, which nurtures aspiring chefs to ensure all future cooking practices are safe and sustainable. Some of last year's specialties included s'mores with homemade marshmallows from Ellie's Bakery, Beehive Cafe's black bean burger and pulled pork from Persimmon. The event has a lengthy lineup of chefs again this year and, by tradition, it'll include live music, too. Join your community, bring the family (children younger than ten eat free) and munch on some local bites.
The Details: Oct. 2. 4–7:30 p.m. Adults $74.84, youth $27.37, children younger than ten free. Schartner Farms, 1 Arnold Pl., Exeter, eventbrite.com.
Ui
Catch Ui (oo-ey), a play by the Wilbury Theatre Group, while you still can. Conceived and directed by Wilbury's own Josh Short, the play is a mix between Bertolt Brecht's satirical The Resistible Rise of Arturo Ui and Harold Pinter's Party Time and New World Order. Wilbury's Ui charts the rise of Hitler and the destruction that followed — but with a twist. Ui challenges the audience with a range of emotions; it's frightening but comical at the same time. According to the Providence Journal, the play is "Weird but intriguing…imaginative and brave, pushing the concept of power and accountability to a new level…." Originally slated to close this weekend, Ui has been extended to October 8 by popular demand.
The Details: Through Oct. 8. 7:30 p.m. General admission $25, students $15, seniors $20. The Wilbury Theatre Group, 393 Broad St., Providence, 401-400-7100, thewilburygroup.org.