Five Can't-Miss Events of the Week: Sept. 17–23
Gut-wrenching theater, fall fest, oysters for all and more.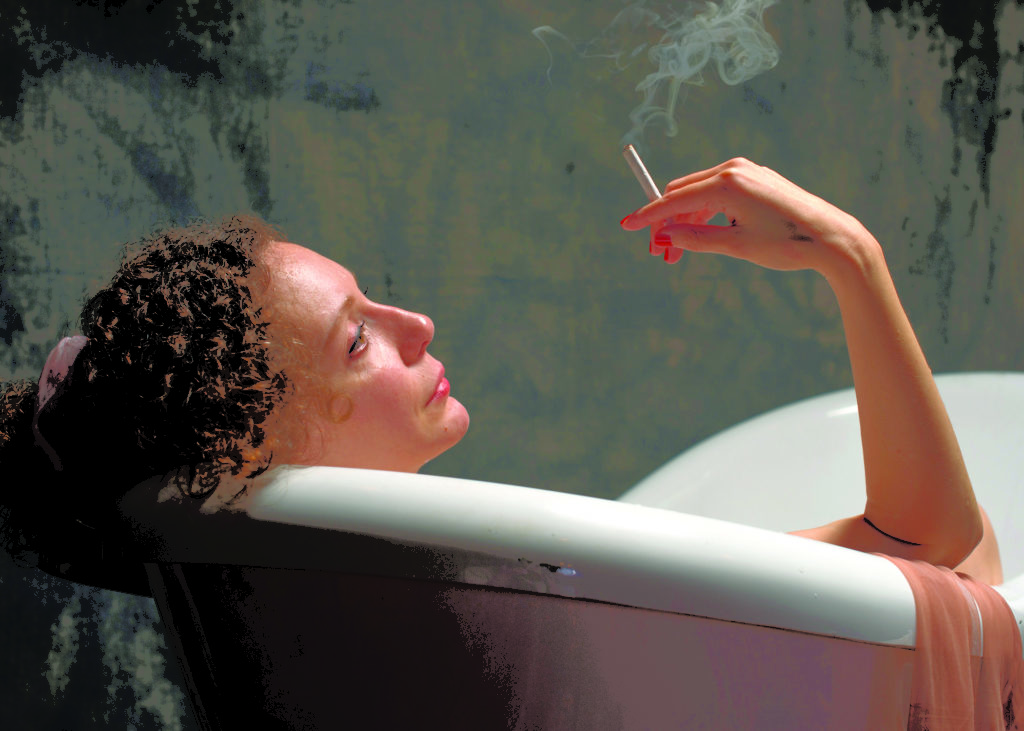 A Streetcar Named Desire
Get your fill of gut-wrenching theater with Tennessee Williams's masterpiece at the Sandra Feinstein-Gamm Theatre. A Streetcar Named Desire is a tale of two sisters, a cruel brother-in-law and one hot and heavy summer in New Orleans. It is a search for solace in a broken world and the theater's production is sure to be an emotive display of the complexities of everyday life. Although the play was written nearly seven decades ago, a modern audience can't help but relate to a story in which nobody changes yet nothing stays the same.
The Details: Sept. 17–Oct. 18. Call or visit the website for show times. $30–$49. Sandra Feinstein-Gamm Theatre, 172 Exchange St., Pawtucket, 401-723-4266, gammtheatre.org.
Misquamicut Fall Fest
Celebrate the cooler days, warmer colors and scent of spices during Fall Fest at Misquamicut State Beach. Besides the loop of roller coasters and other thrill rides breaking the horizon, get hands on at the petting zoo, ride a pony and chow down at the international food court. Del's lemonade will be available to invigorate and refresh, while fried dough is worth the calorie splurge as you wander the grounds. And don't miss the classic car show where old cruisers will be parked for display; it might be the only time you'll ever get that close to a hot rod. Photo by Amy Martira.
The Details: Sept. 18–20. Fri. 5–11 p.m., Sat. 11 a.m.–11 p.m., Sun. 11 a.m.–5 p.m. Tickets $7 per person, children four and younger free. Misquamicut State Beach, Atlantic Avenue, Westerly, 401-322-1026, misquamicutfestival.com.
Ocean State Oyster Festival
While the walrus and the carpenter from Lewis Carroll's rhyme may not have had the greatest intentions for their oysters, the folks behind the Ocean State Oyster Festival have the bivalve's best interest at hand. The first-annual festival is a celebration of the oyster industry in Rhode Island and aims to educate the public about Rhode Island's aquaculture economy, oyster farming and environmental protection programs. As you learn more than you could ever imagine about this unassuming sea creature, slurp half-a-dozen local oysters with a cold micro-brew or glass of wine — both free with your ticket. After your mind and belly have been sufficiently stimulated, stroll along the river boardwalk laden with family-friendly fun, music and even more food. Ten percent of ticket sales go to Save the Bay's youth program, Explore the Bay.
The Details: Sept. 19. Noon–5 p.m. Adults $25, children twelve and younger free. Riverwalk Park, South Water Street, Providence, oysterfestri.com.
Harvest Fair
Fall is an old season, a time when the landscape fades from verdant shades of green to brown, ochre and russet. Celebrate this transition and older times by the Bristol waterfront. Craft tables will be set up for creative souls, music and dance will abound and hayrides will bumble through pastures of grazing heirloom sheep. Step back in time and play eighteenth century games or marvel at handcrafted goods from vendors. And if your stomach rumbles, johnnycakes bring a flavor of the past. Other family-friendly food will also be on-hand. Photo by Mark Dieterich.
The Details: Sept. 19–20. 9 a.m.–4 p.m. Adults $10, children $7, three and younger free. Coggeshall Farm, 1 Colt Dr., Bristol, 401-253-9062, coggeshallfarm.org.
Woony River Ride
Grab your bike and chase Rhode Island's Woonasquatucket River (say that five times fast!) from Providence to the Scituate Reservoir and back. With a variety of ride lengths, everyone is welcome to kick into gear, whether you are a cycling pro complete with snazzy Spandex or a joyrider pedaling along with your family. When you roll back to the city, stick around for an after-party at Waterplace Park with live music, food and prizes. All funds raised for the Woony River Ride support the Woonasquatucket River Watershed Council's youth programs, environmental restoration, maintenance and future extensions to the Woonasquatucket River Bike Path.
The Details: Sept. 19. 8–11:30 a.m. Individual $60 in advance, $80 day-of. Youth fifteen and younger free with paying adult. Rides begin between Memorial Boulevard and Francis Street, Providence, wrwc.org.