Five Can't Miss Events of the Week: Sept. 1–7
Maurizio Cattelan doc, Live Bait, Rhythm and Roots and more.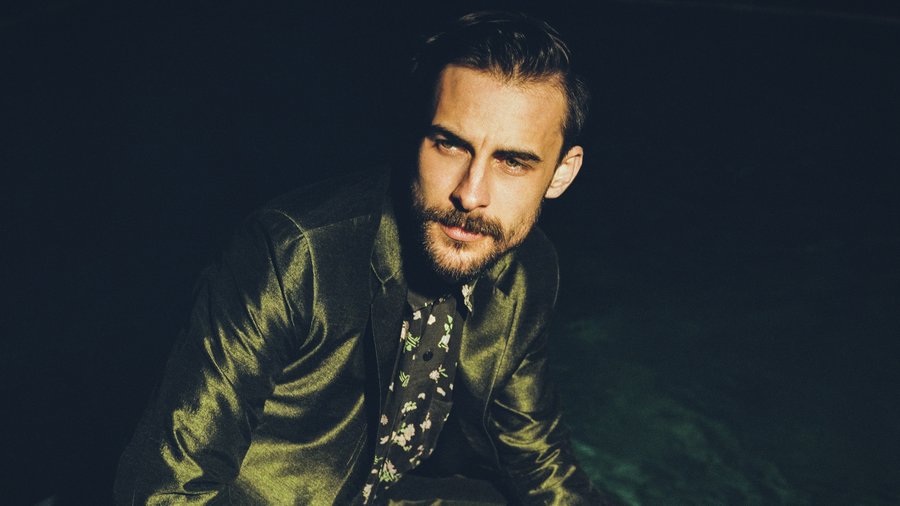 Maurizio Cattelan: Be Right Back
Who is Maurizio Cattelan? Directed by filmmaker Maura Axelrod, Be Right Back is a playful profile of the provocative Italian artist behind "La Nona Ora," a satirical sculpture depicting Pope John Paul II struck down by a meteorite. The event opens with pre-film music by Julio Amaro and Brendan Keogh, plus free popcorn and bites for purchase from Boru Noodle Bar, Acacia Cafe Food Truck, Lemons Aid and Tricycle Ice Cream. Scheduled to screen on the Newport Art Museum lawn, the film will move to the Jane Pickens Theatre in the case of rain. Following the screening, stick around for a conversation about the film with Vogue contributing editor Dodie Kazanjian, moderated by Calvin Tomkins, art critic for the New Yorker.
The Details: Sept. 1. 7:35 p.m. Free; donations accepted. Newport Art Museum lawn, 76 Bellevue Ave., Newport. Rain venue: Jane Pickens Theatre, 47 Touro St., Newport, newportfilm.com.
Live Bait: Petty Crimes
C'mon, you know you have a story to tell. A new season of over-sharing is upon us, and you're invited to throw your name in the fishbowl and purge your guilty soul. This month's Live Bait theme, Petty Crimes, invites true tales of theft, vandalism, disorderly conduct, maybe a little public intoxication and a possession or two. (Standing ovations for the reformed teenage rebels who've done it all.) Remember: If you're name is plucked from the fishbowl, head to the stage — no notes allowed — and share your true story in six minutes or less. The best part of this monthly storytelling series? It serves as a forceful reminder that we, as humans, are bottomless vessels of humiliation, fear, pride, love and hope — and man, is it fun to see it all laid bare onstage once a month.
The Details: Sept. 2. 8 p.m. $7. AS220 Black Box, 95 Empire St., 401-489-2555, facebook.com.
Rhythm and Roots Festival
Over Labor Day weekend, head to Ninigret Park for a little R-and-R. In its thirty-sixth year, the Rhythm and Roots Festival draws the country's greatest roots acts to little Charlestown, with big-name musicians performing alongside hometown groups on four stages over three days. Headliner Bruce Hornsby and the Noisemakers brings a little rock and roll to the stage, while country blues favorite Lucinda Williams will get the crowd swaying with heartfelt tunes rooted in Southern tradition. Keep the kids busy with crafts, storytelling and children's performers, plus a Mardi Gras-themed parade and the Kid's Cajun Music Camp. Whether you BYO tent to camp overnight or just make it a daytrip, don't forget your best dancing boots.
The Details: Sept. 2–4. One-day tickets $50–$70. Three-day passes $175 ($225 with camping). Ninigret Park, Park Lane, Charlestown, rhythmandroots.com.
Robert Ellis, Smith and Weeden, John Faraone
On the heels of his self-titled fourth album, musician Robert Ellis headlines an all-Americana bill at the Met in Pawtucket. The album, a practice in self-awareness with roots in jazz, country, rock, R-and-B and bluegrass, debuted in June. Rhode Island's own down-home rock-and-rollers Smith and Weeden and soulful singer-songwriter John Faraone open for Ellis in what's sure to be a memorable night of music. All ages are welcome.
The Details: Sept. 4. 8 p.m. $12 in advance, $15 day-of. The Met, 1005 Main St., Pawtucket, 401-729-1005, themetri.com.
Schoolyard Market
We love a market with the motto: "Come for breakfast, stay for lunch, leave with dinner." Hope and Main's weekly Sunday market boasts more goodies than you'll fit in your basket. Here's a game plan that works for us: Scout the fresh veggies first, then peruse the specialty products by local makers in Hope and Main's food business incubator program. Take a break with a cold glass of Mumma's Real Lemonade and weigh your options. We'd call it a binge if the food wasn't so good for you — think: melt-in-your-mouth, three-ingredient vegan macaroons from Leah's Recipe, fennel kraut from Lost Art Cultured Foods, cold-pressed juice from Fully Rooted and fresh chimichurri from Mesa Fresca. Since you've been so good: Order a mini pie from the Flaky Crust or some almond butter toffee from Anchor Toffee. And, no, you don't have to share.
The Details: Sept. 4. 10 a.m.–2 p.m. Free. Hope and Main, 691 Main St., Warren, makefoodyourbusiness.org.