Five Can't-Miss Events of the Week: Sept. 10–16
Baklava bash, seafood celebration, raptor flights and more.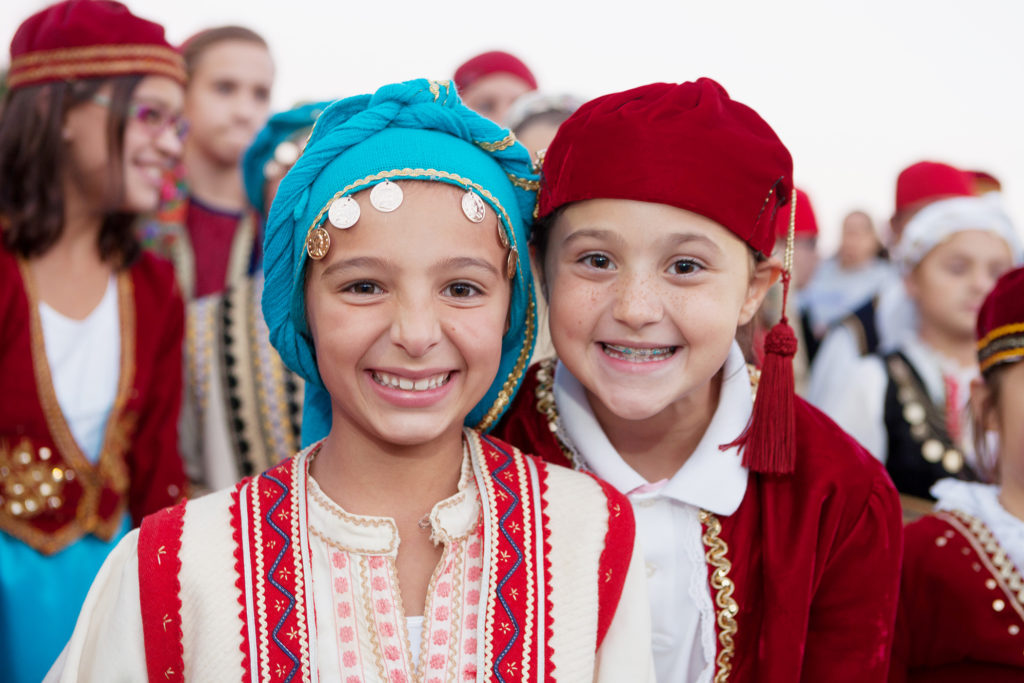 Cranston Greek Festival
Greece is a country that knows how to have a good time; they've been doing so since the days of Dionysus. The thirtieth annual Cranston Greek Festival is presenting its own celebration of Greek goodness, replete with ouzo, spanakopita and other delights. Watch the Odyssey Dance Troupe spin in their traditional costumes and give in to the temptation to eat just one more piece of sticky baklava. There will be fun, food, festivities and plenty of opportunities to yell "opa!" Photo by Scott Kingsley.
The Details: Sept. 11–13. Fri. 5–10 p.m., Sat. noon–10 p.m., Sun. noon–9 p.m. Free admission. Church of the Annunciation, 175 Oaklawn Ave., Cranston, annunciationri.org.
RI Seafood Festival
Buttery lobster, giant shrimp and briny oysters: They're tastiest straight from Ocean State waters. Say goodbye to summer by filling up at the Rhode Island Seafood Festival. This event offers just about every beachy dish your heart desires. The best seafood in all of Rhode Island and Southern New England will be at your fingertips, with restaurants, breweries, wineries, artists and nonprofits promoting their services. You can even slurp your chunky chowder to live music playing at the Pier Stage throughout the afternoon. Feel the saltwater run through your veins and dig in.
The Details: Sept. 12–13. 11 a.m.–7 p.m. Adults $5, children free. India Point Park, India Street, Providence, 785-9450, riseafoodfest.com.
Raptor Weekend
Interested in big-league birds? Trying to overcome your fear of the hawk that stalks your backyard for a chipmunk dinner? Join the Audubon Society of Rhode Island for its annual Raptor Weekend, the largest celebration of birds of prey in New England. The two-day festival features eagles, owls, falcons and hawks in live flight demonstrations, plus educational programs and other activities for raptor fanatics of all ages. For the little ones, face-painting, crafts, games and snacks will be available to spark their interest. This unusual experience makes for a family-friendly weekend out in nature, brought to you by an organization dedicated to conservation and education.
The Details: Sept. 12–13. 10 a.m.–4 p.m. Adults $15, children $10. Audubon Society of Rhode Island's Environmental Education Center, 1401 Hope St., Bristol, 401-949-5454, asri.org.
RI Heritage Day Festival
Our state is a melting pot of nationalities. Celebrate Rhode Island's rich cultural heritage at this free family-friendly event. Browse booths from more than twenty countries including Venezuela, India, Korea, Bolivia and Ireland. Watch as ethnic dancers perform routines in colorful costumes and indulge in an assortment of mouth-watering food. Informative cultural exhibits, craft demonstrations and face-painting will appeal to attendees of all ages. This festival is sure to enlighten you on our diverse culture; you'll be more than proud to be a Rhode Islander.
The Details: Sept. 12. Noon–5 p.m. Free. Roger Williams National Memorial, 282 North Main St., Providence, 401-222-4133, preservation.ri.gov.
Day of Honor
If you've served our nation or communities and you have a soft spot for furry friends, you're in luck. Roger Williams Park Zoo is saluting veterans and members of the armed forces, active and retired police, fire and ambulance personnel and emergency responders with free admission all day on Sunday. Got a whole family eager to see the animals? No problem. The zoo is also offering half-priced admission for up to three guests. Venture out to see the brand new cheetah exhibit, hop among the kangaroos and even get up close and personal to feed a giraffe.
The Details: Sept. 13. 10 a.m.–5 p.m. Free; half off for up to three guests. Roger Williams Park Zoo, 1000 Elmwood Ave., Providence, 401-785-3510, rpwzoo.org.