Five Can't Miss Events of the Week: May 5–11
Cinco fiesta, Side Show, Beer Fest and more.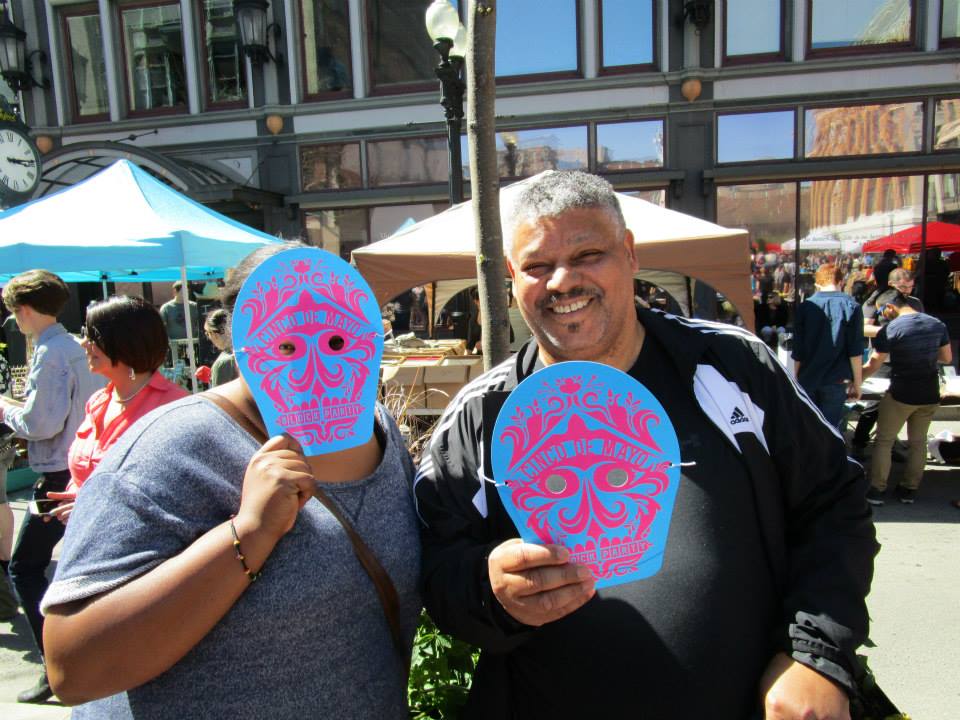 Side Show
Step right up to see freaks, geeks and really good theater. Bill Russell's Side Show, a musical produced by students in the Brown/Trinity Rep M.F.A. program, tracks the rise of real-life conjoined twins, Violet and Daisy, from the cruel world of the 1930s side show to the vaudeville stage. You'll see it all: a bearded lady, a cannibal king, the seraglio of a Hashemite sheik. But, like every good freak show story, you'll learn a lot about the characters and their desires for love, identity and home — and a little about yourself.
The Details: May 5–18. Visit the website for show times. General admission $12, seniors $8, students $6. Pell Chafee Performance Center, 87 Empire St., Providence, trinityrep.com.
Cinco de Mayo Block Party
If you don't have a sombrero, it's time to invest. The sixth-annual event takes over Westminster Street with more Latin flavor than ever. Taco lovers, welcome to your heaven: Mijo's Tacos, Tallulah's, Poco Loco Tacos, Fugo Food Truck and Laughing Gorilla Catering will serve up Mexico's tastiest treat, plus Hola Treats will peddle the sweetest dulces imaginable — think: Latina cookies, Venezuelan sticky buns and, our favorite, Mi Gringa (or blondie, for the uninitiated). Wash down the delicious cuisine with a spicy margarita from Little Bitte Cocktails or a sangria from Trinity Brewhouse, both available at the bar in Grant's Block. Aurora will also host an outdoor bar with brand-new festive cocktails. The fun doesn't end with food and drink: There'll be live Latin tunes, a Rock 'n' Roll Yard Sale and family-friendly perks like face-painting, sidewalk chalk, balloons, fancy Cinco masks and more.
The Details: May 7. 11 a.m.–6 p.m. Free. Westminster Street, Providence, indowncity.com.
Yellow Peril Gallery: "Paper House"
Who knew one tiny house could incorporate so many artistic talking points? "Paper House," an installation by internationally renowned artist Joan Backes, uses recycled paper shreds, natural specimens, industrial elements, recycled wood paintings and other materials to pay homage to the tree. The chapel-like installation, beaming a bright white light from within, is covered in scraps of paper. The interior is lined with reliquaries containing diverse objects. According to a press release, the work is "….poised in a space between nature and the built environment…between the contemporary present and deep-seated connections to [the artist's] past."
The Details: May 7–June 18. Opening reception May 7, 6–9 p.m. Free admission. Yellow Peril Gallery, 60 Valley St., Providence, yellowperilgallery.com.
Beer Fest
Just when we thought we knew everything about the Great International Beer Festival, they pull a fast one on us. New this year, Beer Fest will be held, al fresco-style, under tents at the fun-for-big-kids Mulligan's Island Golf and Entertainment Complex. All the local mainstays will be there: Crooked Current, Grey Sail, Foolproof, Bucket Brewery, Ravenous, Revival and Trinity Brewhouse will serve up their best brews. Big names like Sam Adams and Lagunitas, plus Downeast Cider, will also be available for tasting. Come thirsty and with an appetite for fun. A round of mini golf or some strong swings on the driving range are great ways to top off the night.
The Details: May 7. Two tasting sessions: 12:30–4 p.m. and 6–9:30 p.m. $35 in advance, $40 at the door. Mulligan's Island Golf and Entertainment Complex, 1000 New London Ave., Cranston, beerfestamerica.com.
Christopher Paul Stelling with Jonah Tolchin
Kick back at Lily Pads for the return of singer/songwriter/master stomper, Christopher Paul Stelling. The folk artist, who uses soulful music to tell stories steeped in tradition, will take the stage with his nylon string guitar, "Brownie." Together, the musician and his old instrument make surprising, thoughtful music that calls to mind country blues. And flamenco. And claw hammer banjo. You never know what sound they'll produce next. Opening for Stelling is Jonah Tolchin, a folk musician and New Jersey native making his third Lily Pads appearance. Don't forget a few extra dollars for the donation-based refreshments table.
The Details: May 7. Doors 7 p.m., show 7:30 p.m. $18. 27 North Rd., Peace Dale, musicatlilypads.org.