Five Can't Miss Events of the Week: June 2–8
PVD Fest, native plants, Newport polo and more.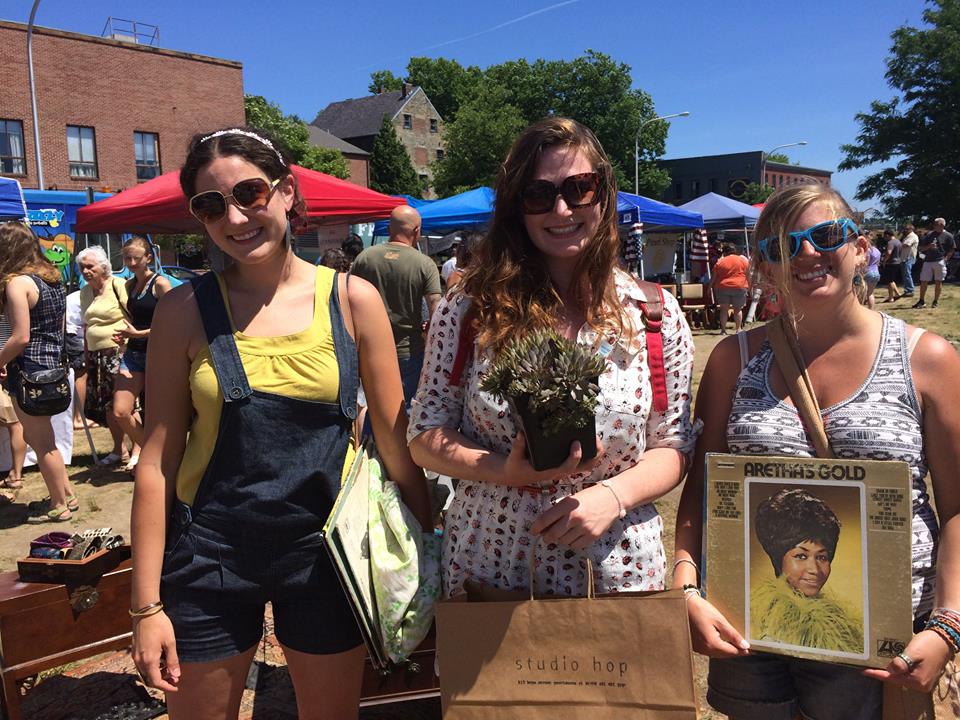 PVD Fest
With summer just weeks away, it's time to start celebrating. This year's annual PVD Fest in Providence is a free, four-day party filled with music, dancing and plenty of food. On Friday, dance along to artists the Heavy and Ra Ra Riot. On Saturday, watch out for stories-tall dinosaurs from the Netherlands, then get a taste of Native American culture when you listen to Eastern Medicine Singers. The fun continues with big-name acts from around the globe. When you gain an appetite after all that dancing, fill up on different types of food from a variety of food trucks, like Friskie Fries food truck that serves traditional American cuisine. Or try some banh mi at the Acacia Cafe food truck. There's even a parade that you can watch as you delve into your delicious food. Click here for a PVD Fest video primer.
The Details: June 2–5. Free. Kennedy Plaza and surrounding streets, Providence, pvdfest.com.
Native Plant Sale
April showers brought May flowers, and now you can bring those flowers home while also helping to preserve the environment at this year's Native Plant Sale. Join the Rhode Island Plant Society this week and choose from a variety of more than 3,000 plants, like perennials that can withstand our wild New England weather. Not sure which plants to choose for your garden? Don't sweat it. There will be native plant experts available to help you find the perfect fit for your home garden. Whether you're a seasoned gardener or someone trying to brighten up your backyard for the summer, make sure to stop by and smell the roses.
The Details: June 4. 9 a.m.­­­­­­­­­­­­­­­–1 p.m. Free. URI East Farm, Route 108, South Kingstown, riwps.org.
Newport Polo
Head over to Portsmouth this Saturday for Newport Polo's opening match to win prizes, eat food and, of course, watch some polo. Support the United States team as it goes up against Mexico, a rival that won last year's match. You better brush up on your tailgating skills because during the match, you have the opportunity to win the Best Tailgate award. The fun doesn't end after the final chukker. Celebrate with a Champagne toast and a trophy presentation, then meet the players for a cocktail hour. Even if you're not rooting for the Mexican polo team, everyone is a fan of Mexican food. End the day by filling up on your favorites, from cheesy nachos to spicy tacos. (Read our feature about Newport Polo here.)
The Details: June 4. 5 p.m. General parking is free. $12 per adult, children younger than fifteen are free. Newport International Polo Grounds, 250 Linden Ln., Portsmouth, nptpolo.com.
Providence Flea Opening Weekend
Snack on artisanal scones from Seven Stars Bakery as you peruse antique merchandise from Holly Lane Antiques and chic dresses from Renegade Revival at the Providence Flea, opening this Sunday. This Best of Rhode Island winner is back this year with these vendors and many more. Start the day off with some sun salutations with Rhode Island Yoga Festival and end the day listening to tunes from local musicians. If you can't make it this Sunday, no problem! This outdoor flea market is open every Sunday this summer.
The Details: Every Sunday in summer beginning June 5. 10 a.m.–4 p.m. Free. (Street parking is free on Sundays in Providence.) Providence River Greenway, South Water Street, Providence, providenceflea.com.
Metcalf Lecture Series
Before taking a splash at the beach this summer, learn the science behind our changing environment and its impact on the Ocean State. Beat the heat and head inside for the Metcalf Lecture Series and learn about different environmental topics such as global warming and climate change, and hear from Curt Guyette, the journalist who uncovered the Flint, Michigan, water crisis. Each day of the week you can learn about the issues facing our planet and the political steps needed to save it.
The Details: June 6­­­­­–10. Free. Corless Auditorium, University of Rhode Island, 218 South Ferry Rd., Narragansett, metcalfinstitute.org.