Five Can't Miss Events of the Week: July 28–Aug. 3
Malala comes to PVD, Newport Jazz, Cultural Survival and more.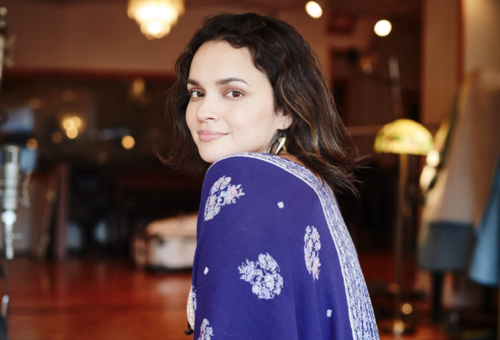 An Evening with Malala
International best-selling author of I Am Malala, Malala Yousafzai, who became the youngest recipient of the Nobel Peace Prize in 2014 at just seventeen, fights for the rights of young girls around the world who do not have access to education. At fifteen, she was shot by the Taliban while traveling home from school by bus in her hometown in the Swat Valley of Pakistan. Malala will share her inspiring story of recovery and resilience in an exclusive Northeast appearance in Providence on July 28 for An Evening with Malala. This is one speech you'll want your daughter to see.
The Details: July 28. 7:30 p.m. $66­–$150. The Dunkin' Donuts Center, 1 La Salle Sq., Providence, dunkindonutscenter.com.
Newport Jazz Festival
Folk music not your scene? (Or didn't get tickets in time for the Newport Folk Festival?) We got you. The Newport Jazz Festival packs just as many big-name headlines into Fort Adams State Park this weekend as the former. Norah Jones even makes her way back onto the Fort Stage for a headline performance on Saturday, in case you missed her last weekend. Also, look out for Gregory Porter, Angelique Kidjo and Galactic, a funk-jazz fusion band out of New Orleans.
The Details: July 29–31. 10 a.m.–7 p.m. (Music starts at 11 a.m.) See website for ticket prices. Fort Adams State Park, 84 Fort Dr., Newport, newportjazzfest.org.
Cultural Survival Bazaar
The sixteenth Annual Cultural Survival Bazaar isn't your typical cultural festival; it's actually a series of cultural festivals that celebrate indigenous traditions from dozens of countries. The items offered for sale, including jewelry, arts and crafts and home goods, directly benefit the artists and co-ops. Live performances include Yarina, a Kichwa band from Ecuador, Hawk Henries, a Nipmuck wood flautist, and Sidy Maiga and AfriManding, a Malian band. Mashpee Wampanoag chef Sherry Pocknett will cook a full menu of traditional delights. What's on the table? An Indian taco, turtle soup and sassafras tea. And that's just a taste.
The Details: July 30–31. 10 a.m.–5 p.m. Free admission. Tiverton Four Corners Art Center, 3852 Main Rd., Tiverton, 617-441-5400 ext. 15, bazaar.culturalsurvival.org.
Design the Night
An after-party at the RISD Museum might sound exclusive, but this Saturday, you can take a stroll through the galleries and interact with local artists for free, no VIP pass required, at the Design the Night event. All ages are welcome. There will be hands-on art sessions, live music from Mark Cutler and Men of Great Courage, an original rock and roll band hailing from Cranston, and food truck fare from your favorite mobile kitchens, including Like No Udder and RISD's own Rosie Food Truck. Plus, the museum will host pop-up performances from Providence Fringe Festival artists throughout the night. (Learn more about the festival here.) We're not sure we could design a night much better than this if we tried.
The Details: July 30. 5–9 p.m. Free. RISD Museum, 20 North Main St., Providence, risdmuseum.org.
Gallery Night Birthday Party
Gallery Night Providence turns twenty this year, and URI Providence Campus is throwing a birthday party to celebrate. The special exhibit showcases local professional artists in all media, offering an array of artworks that represent the diverse member galleries (including RISD Museum, ArtProv, AS220 and more) and the artists that make up Gallery Night Providence as a whole — all under one roof. Celebrate with a slice of cake (because what's a birthday without cake?), enjoy a special tour of the gallery, interact with the local artists and attend a gallery talk about art, culture and tourism in Rhode Island. Artwork by Anthony Tomaselli.
The Details: Aug. 2. 5–7 p.m. Free. URI Providence Campus, 80 Washington St., Providence, 401-277-5000, web.uri.edu.