Five Can't-Miss Events of the Week: July 23–29
Seafood, live music, cultural treasures and more.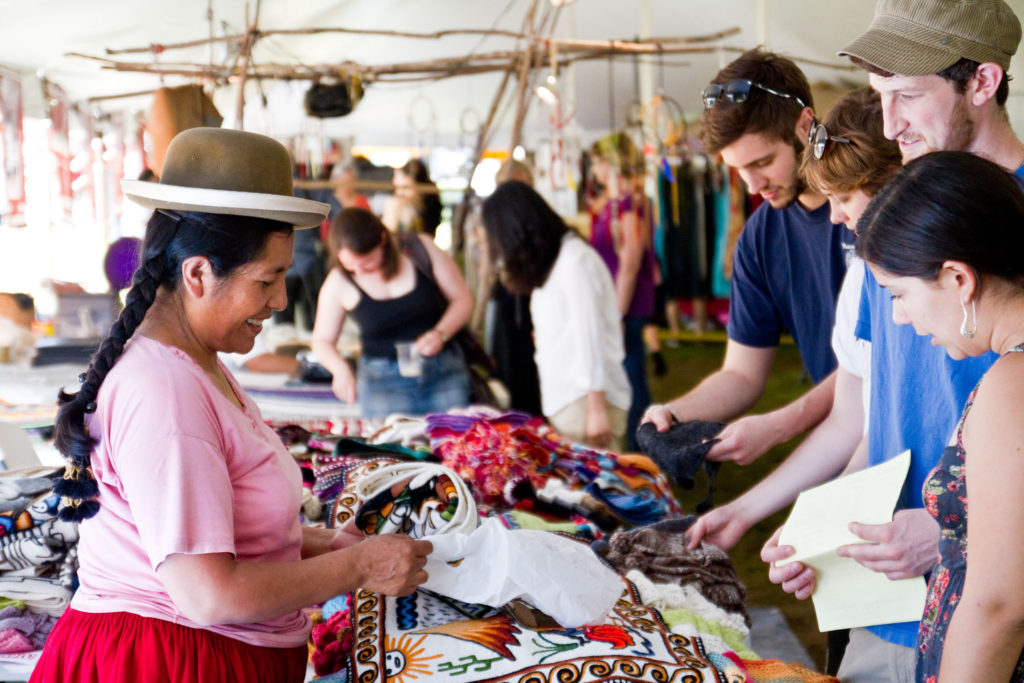 Concert Under the Elms: Vintage R and B
Stretch out, feel the grass between your toes and sway your shoulders to some R and B that's certain to help you unwind. Owned and operated by the Rhode Island Historical Society, the John Brown House Museum is a national landmark with an old-world aura that melds nicely with the raw acoustics of the Vintage Rhythm and Blues Ensemble. The group is led by Dave Howard, a Warwick-bred baritone who has been an integral part of the New England blues scene since the mid-1970s. Bring a blanket or low-back chair, grab some fancy food truck fare from Plouf Plouf Gastronomie and bask under a canopy of elms for a memorable evening of outdoor music.
The Details: July 23. 6:30–8 p.m. Adults $10, members and children free. John Brown House Museum, 52 Power St., Providence, 401-331-8575 x 133, rihs.org.
Blessing of the Fleet Seafood Festival
Rhode Island wouldn't be the Ocean State without celebrations of the seafood type. Join the Narragansett Lions Club for what can only be described as two days of feasting topped off with a healthy dose of entertainment and fun for all. While the adults pick apart lobsters and slurp linguini with clam sauce, kids can watch karate demonstrations, have a thrill on carnival rides and get their faces painted. Best of all, you'll get to boogey off those seafood delights to live music performed by local bands. Between your full stomach and your kids' tiger-striped face, good times are sure to be had. Over the weekend, the Lions Club also hosts a Blessing of the Fleet and a road race. Learn more about the tradition here.
The Details: July 24–25. Fri. 5–11 p.m., Sat. noon–11 p.m. Free admission. Memorial Square, Narragansett, narragansettlionsclub.com.
Newport Antiques Show
Step right up to a plethora of treasures at the Newport Antiques Show, one of the nation's premier antiques festivals. The show features a wide selection of important Americana antiques, ranging from jewelry to furniture. Show manager Diana H. Bittel hand-selects more than forty of the country's top dealers as vendors, offering you only the best of the best. If you're interested in learning more about the world of antiques, sit in on a daily lecture or booth talk. Proceeds benefit the Newport Historical Society, which hosts a special Antiques Festival exhibit on loan from the Museum of the American Revolution, and the Boys and Girls Clubs of Newport County.
The Details: July 24–26. Fri.–Sat. 10 a.m.–6 p.m., Sun. 10 a.m.–5 p.m. $15–$20. St. George's School, 375 Purgatory Rd., Middletown, 846-2669, newportantiqueshow.com.
Cultural Survival Bazaar
Although they are part of the very root of our country, indigenous traditions are often undervalued. That's where the Cultural Survival Bazaar steps in. A series of cultural festivals that feature work by indigenous artists from around the world, Cultural Survival exposes more than 40,000 people each year to indigenous rights, cultures and concerns. Purchase traditional and contemporary crafts, artwork, clothing, jewelry, carpets and accessories in the heart of Tiverton and from a variety of native artists, including a Wixarika yarn painter, a Zimbabwean wire artist and a Hmong textile designer. Then immerse yourself in a different culture with performances and presentations, including live music, Native American storytelling, craft-making demonstrations and more.
The Details: July 25–26. 10 a.m.–5 p.m. Free. Tiverton Four Corners Art Center, 3852 Main Rd., Tiverton, culturalsurvival.org.
Newport BridgeFest
The Newport Bridge is iconic, there's no doubt about that. Its graceful arches connect visitors from New England and beyond to the City by the Sea. But there's another great bridge in town, and it closes the gap between the Newport Folk and Jazz Festivals with four days of nonstop busking, classical music performances and rock-and-roll concerts. Kick off Newport BridgeFest at Monday's opening night soiree at Sanford-Covell Villa, an elegant Newport B-and-B with a waterfront piazza. Watch the red sun sink below the bridge, feast on Newport cuisine and take in some artsy culture, including live music from ZanRicky and a performance by Rhode Island's Ballet Theatre. Then continue the fun all week with local rock at Jimmy's Saloon, busking at Bowen's Wharf, al fresco jazz at Queen Anne's Square and more daily musical events.
The Details: July 27–30. Opening night soiree $30–$40, other events are free or $5. Various venues in Newport, newportbridgefest.com.