Five Can't Miss Events of the Week: July 14–20
Green Animals adventures, dancing with Great Friends, a crack-of-dawn concert and more.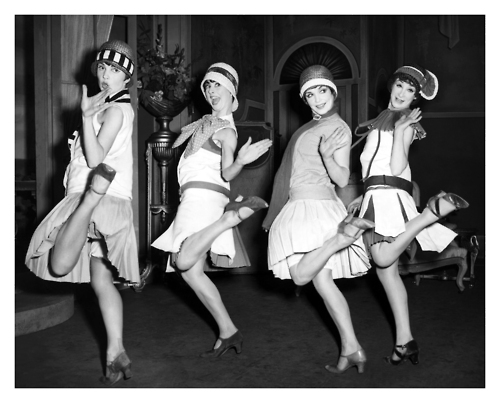 Green Animals Children's Party
Think of it like a day at the zoo and a garden party rolled into one. Your little one will get a kick out of the dozens of topiary animals, riding (real) ponies and climbing the rock wall in the gardens of Green Animals. You'll get a kick out of the whimsical grounds of this Victorian estate on the beautiful Narragansett Bay in Portsmouth. Clowns and magicians also roam the gardens, where you and your child can enjoy games, refreshments and crafts among the green animals, rain or shine.
The Details: July 14. 4–8 p.m. Member adult $20, member youth free. Non-member adult $25, non-member youth $10. All children five and younger are free. Green Animals Topiary Garden, 380 Cory's Ln., Portsmouth, newportmansions.org.
Great Friends Dance Festival
Island Moving Co.'s Great Friends Touring Project has expanded its borders. The touring project began as an idea to trade locations with other companies, giving its dancers the chance to perform across the country and also bringing dance companies to the Rhode Island area. This year, Island Moving Co. traveled to Kazakhstan as part of its first international exchange. Special guests at this year's dance festival, which takes place at the Great Friends Meeting House from July 14 through July 23, include Owen/Cox Dance of Kansas City, Ballet des Ameriques of New York, BodyStories, Nomad Contemporary Ballet and DSundanceX of Boston, in addition to the IMC resident company. Don't miss your chance to see these troupes before they head back to their home states!
The Details: July 14–23. Adult $28, student and senior $23. Great Friends Meeting House, 30 Marlborough St., Newport, 401-847-4470, islandmovingco.org.
Sunrise Concert
There aren't many reasons to be awake with the birds, but the Sunrise Concert, part of the Newport Music Festival, is one of the compelling ones. If you can resist hitting the snooze button, or if you're just naturally a morning person (lucky you), head out to the charmed Chinese Tea House in Newport for an invigorating performance of Beethoven's Symphony No. Five, featuring German pianist Michael Endres, American violinist Gabriela Diaz and Czech cellist Jiří Bárta. Coffee and treats will be available to help ease you into the morning, although the soaring music and the cool sea breeze should do the trick.
The Details: July 15. 5:20–7:30 a.m. $20. Chinese Tea House, 96 Bellevue Ave., Newport, 401-847-1000, newportmusic.org.
The Decade That Roared
If you think Rhode Island is swingin' now, just think of what it was like during the Roaring '20s. Friends of Hearthside, in celebration of its fifteenth anniversary, offers you the chance to peek into life during this exciting decade, with its Decade that Roared opening day event on July 16 at the Hearthside House. Listen to a demonstration of an early radio broadcast, watch a silent film and learn the Charleston with Providence Swings. Then stick around for the Bootlegger's Ball and Speakeasy at 5 p.m., with special musical guests Jessy Carolina and the Hot Mess, for some prohibited spirits and the chance to show off your dance moves to some period jazz tunes. (If you know the password, that is.)
The Details: July 16. 11 a.m.–9 p.m. Daytime admission $12, youth $6. Bootlegger's Ball tickets $40. Hearthside House, 677 Great Rd., Lincoln, 401-726-0597, hearthsidehouse.org.
Summer Soiree
The oyster aficionados behind the Ocean State Oyster Festival can't wait until September to celebrate Rhode Island's aquaculture industry and, frankly, neither can we. The Summer Soiree, held on Wednesday, July 20 at the Aspray Boat House, offers a sneak peek of the delicious local fare and fun to be had at Oyster Fest 2016. Your ticket includes a complimentary raw bar by Salt Pond Oysters, endless plates of Don and Gorm's famous brisket and pulled pork, gourmet snacks from Bites by Bre and two complimentary artisanal cocktails from Little Bitte. Enjoy the "sultry retro beats" by DJ Ty Jesso and sip a glass of vino from Campus Fine Wines as you watch the sun set over Pawtuxet Cove. Ah, those summer nights.
The Details: July 20. 5:30–9 p.m. $50. Aspray Boathouse, 2 East View St., Pawtuxet Village, Warwick, eventbrite.com.