Five Can't Miss Events of the Week: Jan. 7-13
Restaurant Week, Cowboy/Lady/Horse-Eyed Men, Grizzly Mama and more.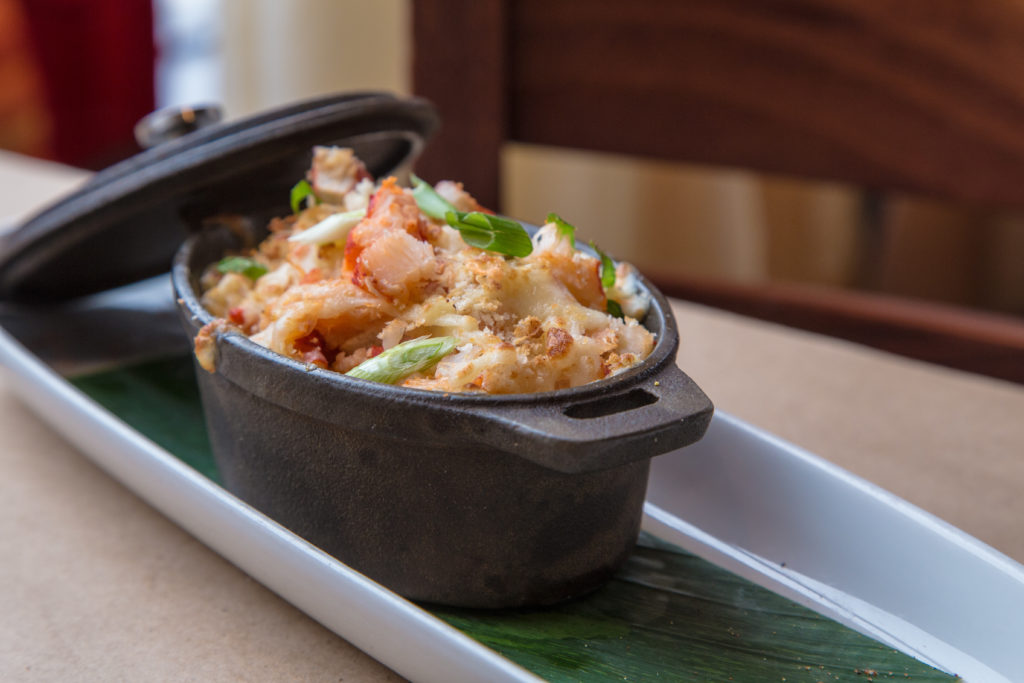 Burnside Music Series Winter Session
The party isn't over; it's simply gone inside for the winter. January marks the launch of the Burnside Music Series Winter Session, held at Aurora in Providence. The free event delivers a ton of entertainment over the next few weeks, and on Thursday it hosts Apropos of Nothing. Sax, cello, guitar, trumpet and a French horn will capture your attention as Cliff Wood, Caitlyn Strokosch, Gerry Heroux and Dave Dalzell take the stage and blend the genre lines. Foolproof Farmhouse Ale, Grey Sail's Flying Jenny and other canned local brews will be featured during the night, and barbecue-inspired snacks will float around to satisfy your stomach. If you love music and snacking, swing by Aurora every Thursday in January to wind down from the daily grind.
The Details: Every Thursday, Jan. 7–28. 4:30–7 p.m. Admission is free and open to the public. Aurora, 276 Westminster St., Providence, provparksconservancy.org.
Grizzly Mama
What happens when a divorced woman, now a righteous liberal, moves with her teenage daughter to Alaska and right next door to a presidential candidate? A divorced woman who, following the death of her activist mother, decides she has a mission and needs to fight back? Director Rachel Walshe brings to life George Brant's tale of a mother and daughter in the climate of politics and feminism at the Sandra Feinstein Gamm Theatre every week until February. Thickly layered in dark humor and witty conversations, the play stars Casey Seymour Kim and Amanda Ruggiero as Deb and Hannah. The story is cleverly written and full of surprise twists to keep you guessing how everything will work out in the end.
The Details: Through Feb. 7. Tues.–Thurs. 7 p.m., Fri.–Sat. 8 p.m., Sun. 2 p.m. and 7 p.m. Tickets at $41 per person. Sandra Feinstein Gamm Theatre, 172 Exchange St., Pawtucket, 401-723-4266, gammtheatre.org.
Dressing for a Ball
Transport to eighteenth-century Newport with an evening of everyday fashion, period ball gowns and authentic accessories. Fashion historian Renee Walker-Tuttle will walk guests through the steps our ancestors took to create their look, as well as the extra steps and fineries necessary to prepare for a grand ball. Using real women, Tuttle will walk the audience through each layer of fabric, how the hair had to sit, what accessories were acceptable and so much more. The dressed ladies will discuss life in Colonial Newport and the hype that preceded an upcoming ball or grand event. For those who admire the silks and elaborate designs of period wear, this live and up-close demonstration is something you won't want to miss.
The Details: Jan. 7. 5:30 p.m. Admission is $5 per person. Reservations are required. Colony House, Washington Square, Newport, 401-846-0813 ext. 110, newporthistory.org.
The Horse-Eyed Men and Cowboy and Lady
Old country meets new country on stage for a night of excessive fun and tunes. Cowboy and Lady, featuring the Silks' Tyler James and singer-songwriter Jess Powers, is a two-person band that puts a spin on old country with a touch of blues. The Horse-Eyed Men features a set of brothers who delve into Americana, country, postpartum punk and a mix of many other genres. Finally, they've come together at Nick-A-Nee's, a gathering many music fans have been waiting for. Grab a group of friends and head over for the free event.
The Details: Jan. 9. 9 p.m. Admission is free. Nick-A-Nee's, 75 South St., Providence, 401-861-7290, facebook.com.
Providence Restaurant Weeks
This Sunday kicks off two weeks of special deals at a slew of great restaurants in the area. Grab a three-course lunch for $14.95 per person, or drop by at dinnertime for a three-course meal for $29.95 or $34.95, depending on where you visit. Some food stops — including the new Latin fusion hotspot, 10 Rocks Tapas Bar, the theater crowd favorite Bravo Brasserie and Wickenden's Fellini Pizzeria — are offering two-for-one specials. There's a long list of eateries to choose from, so whether you visit a regular spot or choose to venture to a new destination, now is the time to splurge and dine out. You may even find a few new favorites along the way.
The Details: Jan. 10–23. Normal restaurant hours apply. Lunch $14.95, dinner $29.95 or $34.95. Listed prices are valid only for prix-fixe menus; beverage, tax and gratuity are not included. Various restaurants in greater Providence, goprovidence.com. Photo of Blaze's lobster mac and cheese by Nick Millard for goprovidence.com.