Five Can't-Miss Events of the Week: Jan. 26–Feb. 1
Satiate your need for speed, learn about Rhode Island's Shellfish Heritage and more.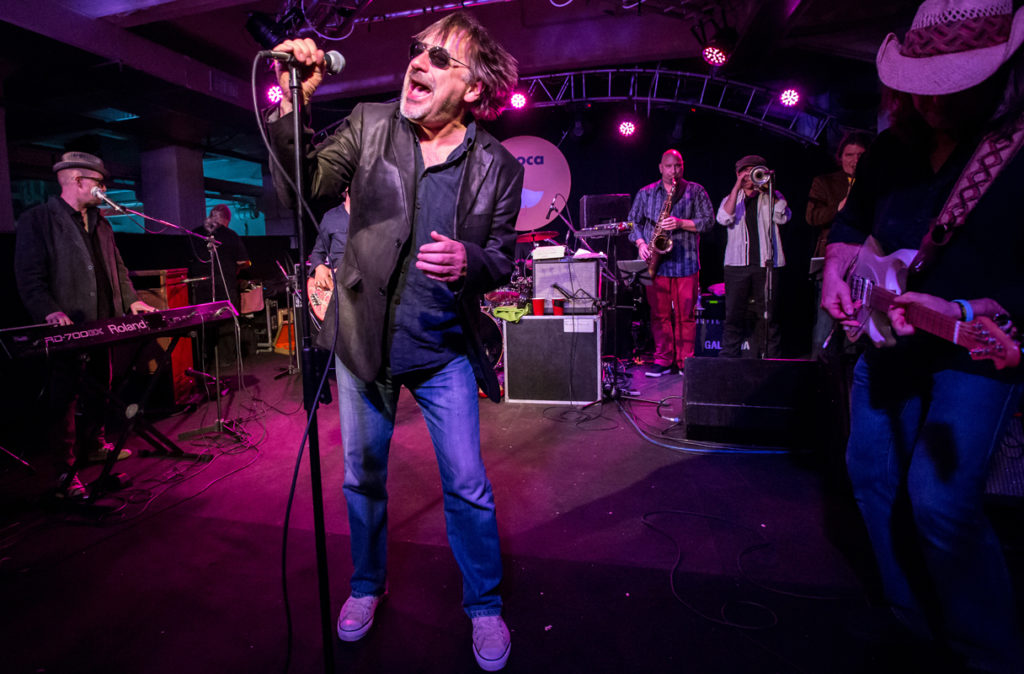 Art to Table Gala
The Hera Gallery, one of the longest running art cooperatives in the United States, is holding a gala at the Barn on Matunuck Beach Road to bring community members together to celebrate the arts. It will be a night of locally sourced cocktails, dinner and desserts, all set to the backdrop of live music. The proceeds of the event will support the Hera Gallery, whose history goes back to 1972 and is one of the few rural co-ops dedicated to the work of women artists. The guest speaker for the event is State Representative Teresa Tanzi, who will be speaking on "the Art of Living in Southern Rhode Island." Businesses involved in the event include: Matunuck Oyster Bar, the Farmer's Daughter and Whaler's Brewing Company. Artworks are donated by Uli Brahmst, Alexandra Broches, Jocelyn Foye, Donna Gustafson, Viera Levitt, Susie Matthews, Babs Owen, Barbara Pagh, Roberta Richman, Mara Trachtenberg and MJ Yeager.
The Details
: Jan. 29. 4–7 p.m. $100. The Barn, 17 Matunuck Beach Rd., Wakefield, 401–789–1488,
heragallery.org
.
Rhode Island's Shellfish Heritage:An ecological history
Newport Historical Society Walking Tours is hosting author Sarah Schumann for a tour of Rhode Island's long love affair with shellfish. Schumann is a lifelong fishing enthusiast whose work has taken her from Narragansett Bay all the way to Bristol Bay in Alaska. She is an advocate for developing a climate change adaptation blueprint for Rhode Island's fishing industry, and coordinates activities for Eating with the Ecosystem, a small nonprofit designed to promote "a place-based approach to sustainable seafood." The evening will explore the history of the salt ponds and iconic Rhode Island foods –– such as quahogs –– and the impact that history has had on the environment.
The Details: Jan. 26. 5:30–6:30 p.m. $5. Newport Historical Society Resource Center, 82 Touro St., Newport, 401-841-8770, newporthistory.org.
Southside Johnny and the Asbury Jukes
Southside Johnny and the Asbury Jukes share the Jersey Shore pedigree of Bruce Springsteen. They are a well-known and well-loved band and are bringing their classic sound and signature song "I Don't Want To Go Home" to the Greenwich Odeum. Last year, Johnny and the Jukes sold out the Odeum and are looking to do it again. Southside Johnny and the Asbury Jukes are the real deal music act that has survived the shifting landscape of rock and roll for more than thirty years and produced an album that Rolling Stone called one of the "top 100 albums of the '70s and '80s." If you want classic rock with an R and B twist, you should definitely check them out.
The Details: Jan. 27. 8 p.m. Doors open 7 p.m. $47–$75. Greenwich Odeum, 59 Main St., East Greenwich, 401-885-4000, greenwichodeum.com.
The play, written by Moises Kaufman, is based on the interviews from the two years after Mathew Shepard was murdered by two citizens of Laramie, Wyoming. It illustrates the atmosphere of the town in regards to Shepard, a gay student at the University of Wyoming, and the media microscope that then turned its focus onto the town. A vicious and cruel attack sparked a national conversation, and is especially relevant in today's uncertainty. This is a play for people looking to understand the deeper currents and divides in this country regarding a host of topics.
The Details: Jan. 27–29, Feb. 10–12. See website for show times. Adults $13, students $5, seniors $9. Blackfriars Theatre, Smith Center for the Arts, 1 Cunningham Sq., Providence, 401-865-2327, centennial.providence.edu.
Northeast International Auto Show
Have a need for speed? Like that new car smell? Want to check out a variety of cars without going to, gasp, a dealer? If you answered yes to any or all of these questions, well, the Northeast International Auto Show is the place for you to be. Browse new cars, trucks and SUVs in a variety of makes and models. Brands include Toyota, Jeep and GMC, plus luxury models from Mercedes Benz, Acura and Audi. You can also test drive an array of new cars, like the plug-in Prius Prime or the heavy duty Ram 1500.
The Details: Jan. 27–29. See website for times. Adults $12, seniors $9, students with an ID $8, children ages seven to twelve $6, six and younger free. Rhode Island Convention Center, 1 Sabin St., Providence, 401-396-9619, providenceautoshow.com.