Five Can't-Miss Events of the Week: Jan. 12–18
Learn how much an unladen swallow weighs, hear storytellers weave their magic, drink beer and more.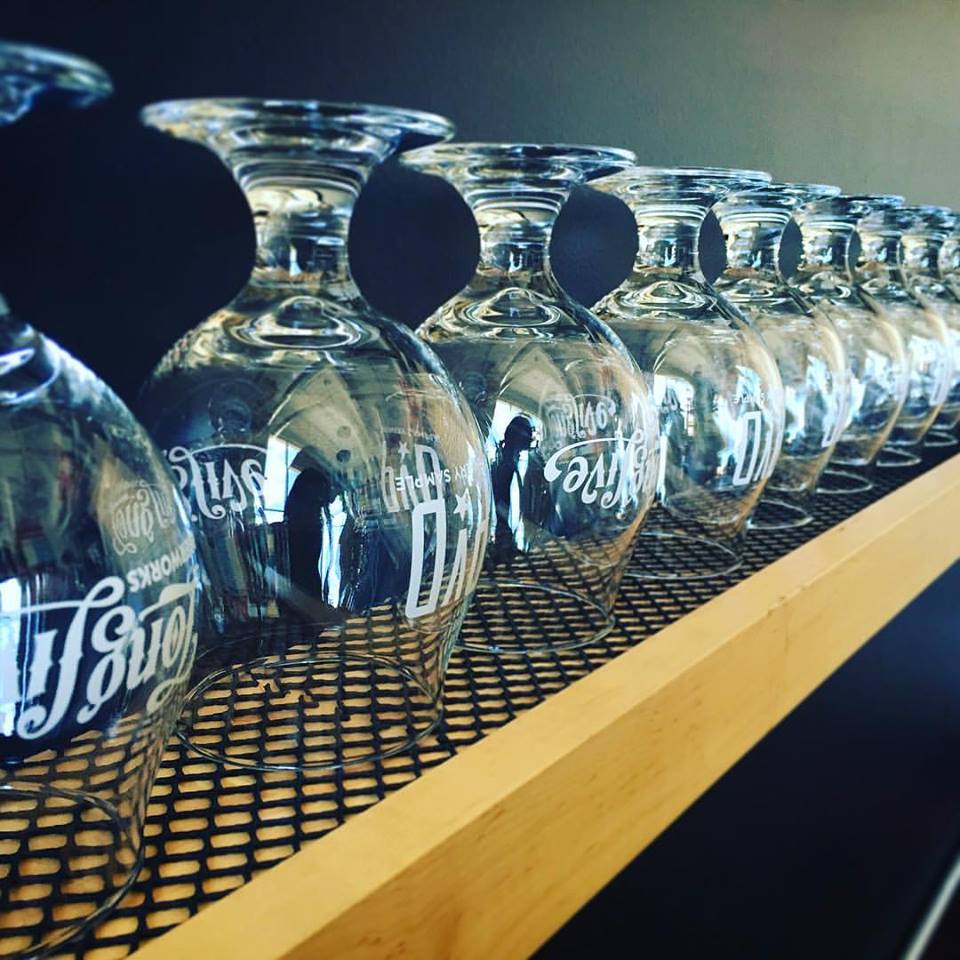 Long Live Beerworks Anniversary Party
Long Live Beerworks is one of the newer craft breweries in our beer-soaked state and it's celebrating its one-year anniversary of existence with quite the shindig. Not only will there be a special Saturday cask and featured keg and samples of Hurry Sundown, its barrel aged imperial stout, but there will also be food by Great Northern BBQ Co. and limited edition anniversary glasses for sale. Oh, and one more thing: flights with PVDonut holes. If you haven't penned this into your calendar yet, you better lock down the date ASAP. See their
Facebook page event
for more info.
The Details: Jan. 14. 1–10 p.m. Free admittance. Pay for food and drink. 425 West Fountain St., Providence, longlivebeerworks.com.
John Cleese and the Holy Grail
Get ready to laugh (and maybe cry) when John Cleese of Monty Python comedic legend comes to town. After a screening of Monty Python and the Holy Grail, witness firsthand the humor of a man that will probably make you pee your pants. Bring an extra pair of underwear and be prepared to learn some hard-hitting facts that you can later impress your relatives with. Think, how much an unladen swallow weighs and what sword combat is really like (hint: "it's just a flesh wound!"). Your Aunt Gladys will be wowed (but maybe not exactly proud).
The Details: Jan. 14. 7:30 p.m. $55–$250. Providence Performing Arts Center, 220 Weybosset St., Providence, 401-421-2787, ppacri.org.
Celebration of MLK at the Children's Museum
The Providence Children's Museum hosts a day full of activities celebrating the life of Dr. Martin Luther King Jr. Families explore an exhibit of photographs, words and books describing Dr. King's life and work, participate in an interactive exploration of the negative power of discrimination, and see powerful performances of M.L.K.: Amazing Grace. In this show written and directed by Rochel Coleman, actors bring history to life through songs and stories as they portray Civil Rights activists Rosa Parks, Ralph Abernathy and more. Your kids will learn, in a fun way, about the important role Dr. King played in the fight for civil rights, and perhaps come to a new and more profound appreciation.
The Details: Jan. 16. 11:30 a.m.–4 p.m. Shows at 11:30 a.m., 1 p.m. and 2:30 p.m. Adults $9, children $9, babies younger than twelve months free. 100 South St., Providence, childrenmuseum.org.
Get ready to go with your gut — or more accurately, to have your gut go with you to a bunch of restaurants during Providence's annual Restaurant Week. Starting the week of January 15th and running until the 28th, this smorgasbord of culinary stops on a restaurant trail include hot food and hot deals. Enjoy a three-course lunch for $14.95 and three-course dinners for $29.95 and $34.95 as well as two-for-one specials at certain locations. Restaurants participating include the Federal Hill classic, Camille's, the fancy waterside park steakhouse, the Capital Grille, the Duck and Bunny (it's a snuggery people, grab your squeeze and go snuggle and drink tea!) and much, much more.
The Details: Jan. 15–28. Normal restaurant hours apply. Lunch $14.95, dinner $29.95 or $34.95. Listed prices are valid only for prix-fixe menus; beverage, tax and gratuity are not included. Various restaurants in greater Providence, goprovidence.com. Photo courtesy of N. Millard.
FUNDA Fest
Brought to you by the Rhode Island Black Storytellers, FUNDA fest is a celebration of the cultural arts in Rhode Island. With master storytellers like Leeny Del Seamonds and Teju Ologboni, song and word mix, blending masterful creations and tales that will enchant all. Events include a family storytelling concert at the Westerly Public Library; Madam's Backyard Bash, a party with food for purchase and a cash bar held at the Southside Cultural Center; a family fun day with outdoor winter games, crafts and storytelling; and storytelling for grown folks, with a cash bar and raffle. So many choices, so many stories being told…which events will you attend?
The Details: Jan. 14–21. Ticketed events are $10. Various times and locations, ribsfest.org.