Five Can't Miss Events of the Week: Feb. 25–March 2
Mother Goose, jazz and brunch, winter splash and more.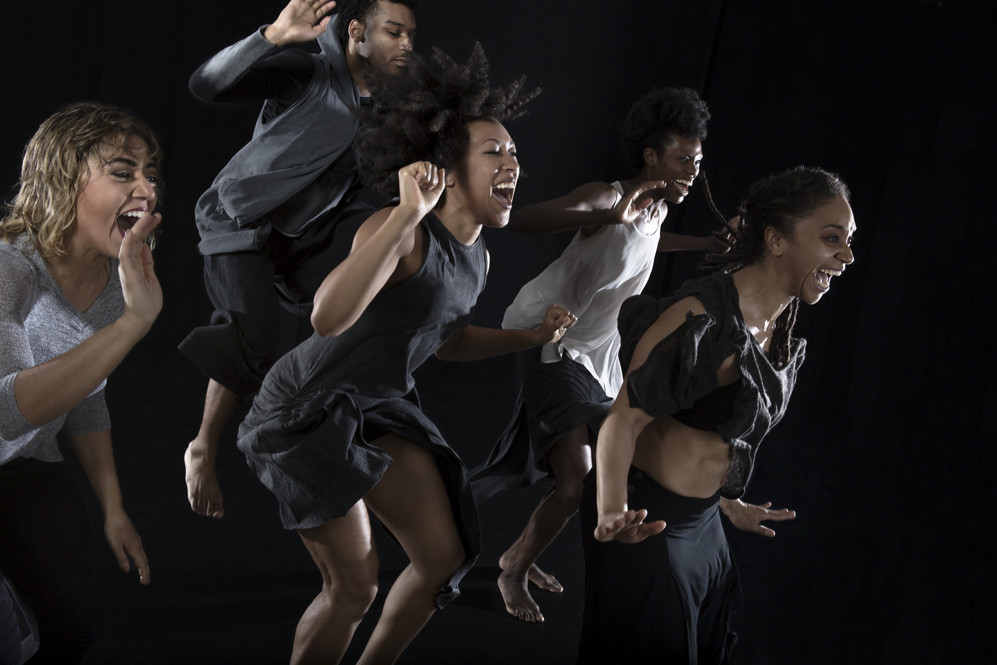 Mother Goose
Bring your children to Rosecliff in Newport to watch the Island Moving Company perform a magical ballet. The ever-maternal Mother Goose's delightful rhymes will be brought to life by the IMC dancers. The audience will travel from room to room in the grand mansion to watch performances of well-known children's stories such as "Humpty Dumpty," "Miss Muffet" and "Jack and Jill." Photo opportunities with characters will be available at the end of the performance.
The Details: Feb. 26–28. Fri. 4 p.m., Sat. 3 p.m., Sun. 1 p.m. and 3 p.m. $15–$25. Rosecliff, 548 Bellevue Ave., Newport, 401-847-1000, islandmovingco.org.
"Walking with 'Trane" and Jazz Brunch
Prepare to be knocked out of your seat by Urban Bush Women, a female-focused black dance company out of Brooklyn that's inspired people to celebrate the African diaspora for three decades. Presented by FirstWorks, "Walking With 'Trane" is a live music and dance performance dedicated to jazz legend John Coltrane. Grammy Award-winning pianist and composer George Caldwell shares the stage with the dance company. Caldwell has created new music based on one of jazz music's greatest trendsetters. The following morning, join members of Urban Bush Women for a jazz brunch at the Dorrance, featuring live music by Rhode Island's Travis Colby Band.
The Details: "Walking with 'Trane": Feb. 27. 8 p.m. $38–$75. Veterans Memorial Auditorium, 1 Avenue of the Arts, Providence, 401-421-2787. Jazz brunch: Feb. 28. 10:30 a.m.–12:30 p.m. $25. The Dorrance, 60 Dorrance St., Providence, 401-521-6000, first-works.org.
Love, Loss and What I Wore
2nd Story Theatre presents its newest DownStage production, Love, Loss and What I Wore, by sisters Nora and Delia Ephron, based on a book by Ilene Beckerman. This sometimes funny, often powerful staged reading is an assortment of monologues and memories about women, covering many important subjects: mothers, prom dresses, bras, hating purses and why we only wear black after a certain age. Hello, Eileen Fischer. Read our interview with the director here.
The Details: Through March 6. Thurs.–Sat. 7:30 p.m., Sun. 2:30 p.m. $20–$30. 28 Market St., Warren, 401-247-4200, 2ndstorytheatre.com.
The Splash
Looking to get out of the house and be adventurous? The inaugural Save The Bay Splash is the perfect place. The Splash starts with a quarter-mile obstacle course, featuring five beach obstacles created by Laid Back Fitness owner and trainer, Ryan McGowan, and a mystery obstacle from BoldrDash. End the five- to seven-minute course with an awakening cold-water plunge that is bound to liven up your day. Participants must be at least eight years old and will receive a free pass to visit the Exploration Center and Aquarium after the event. A bonus for the less-than-hardy among us: "Virtual Splashers," who donate to the campaign without plunging, can still receive a Splash medal.
The Details: Feb. 27. 10–11:30 a.m. $15–$30. Easton's Beach, 175 Memorial Blvd., Newport, 401-324-6020, savebay.org
I Am Providence Indoor Block Party
Head to the Arcade for a night of H.P. Lovecraft-inspired weird fiction, movies, food and beer. This indoor block party, hosted by Narragansett Beer, celebrates the latest brew in 'Gansett's Lovecraft series, the I Am Providence Imperial Red Ale. It's no secret: Providence is mad for the late master of horror, H.P. Lovecraft, who had the words "I Am Providence" inscribed on his gravestone. The Lovecraft Arts and Sciences Council (Providence's preeminent authority on all things Lovecraft, plus other fantastically weird finds), Rogue Island Local Kitchen and Bar and New Harvest Coffee and Spirits are joining in on the fun. According to Lovecraft Arts and Sciences, come for the beer and stay for the madness. Guests must be twenty-one or older to attend.
The Details: Feb. 27. 5–9 p.m. Free. The Arcade, 130 Westminster St., Providence, facebook.com.