Five Can't-Miss Events of the Week: Feb. 23–March 1
Hear Bach while you drink beer, learn about Rhode Island's food future and see Blue Oyster Cult live in concert.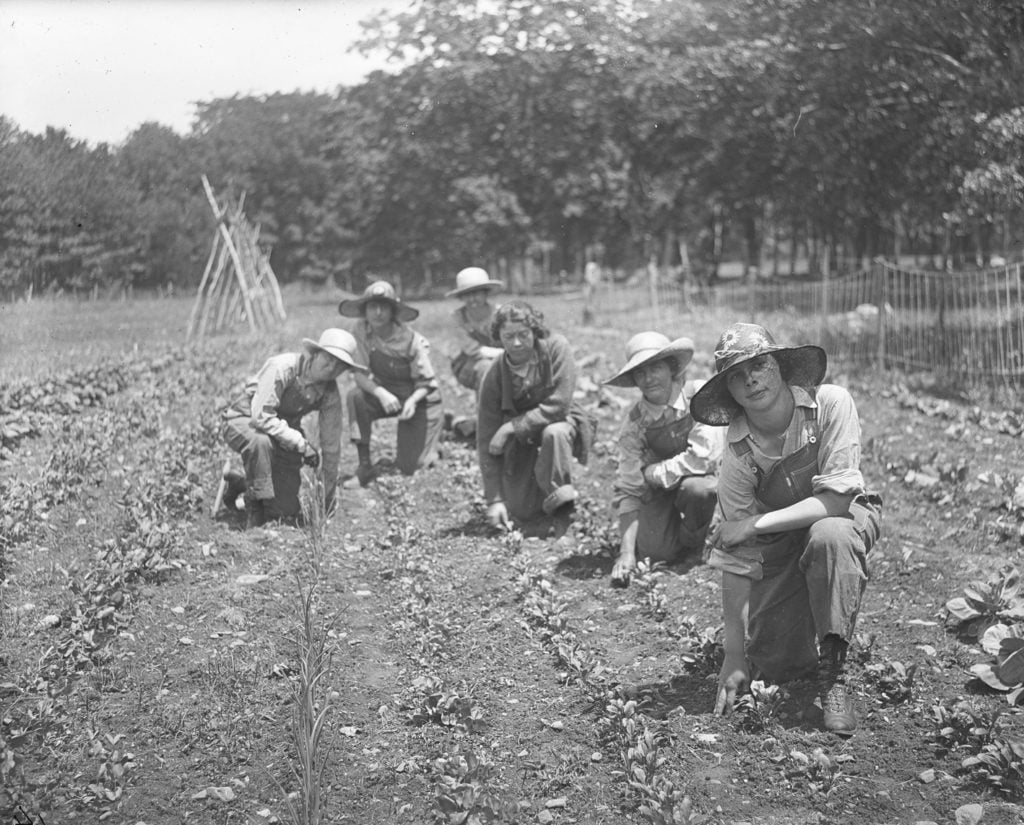 Beer and Bach at Foolproof Brewery
Beer and Bach brings two very different stimulus together for an evening of frothy libation and musical titillation. Beer and Bach is a project created by world renowned cellist Steuart Pincombe. He started the program in Amsterdam and, after his success there, has taken it to breweries all over the world. Pincombe comes to Rhode Island's own Foolproof Brewery to pair a Bach suite with a beer. The events generally pull in a fun, diverse crowd and the Foolproof team looks forward to giving Bach the Rhode Island treatment. Foolproof's laid back and irreverent style will contrast deliciously with the classical cello. Think about it: the soft and often religious music of Bach echoing off of vats of beer, whilst bearded beer aficionados and classical connoisseurs raise a glass (or four) in camaraderie.
The Details
: Feb. 23. 7–9 p.m. $15. Foolproof Brewery, 241 Grotto Ave., Pawtucket, 401-721-5970,
foolproofbrewing.com
.
Photo from Foolproof Facebook page
Young the Giant at Lupos
Young the Giant burst onto the rock scene seven years ago and hasn't looked back. The group has a diverse line-up and demonstrates how rock bands are changing with the times. With a morphing sound that has been compared to Coldplay and other radio rock, songs of note include "Cough Syrup" and the exultant, catchy "My Body." A major part of their show is the shifting face of American music and the discomfort that it engenders in a saturated industry. The show is presented by WBRU and is a part of Young the Giant's Home of the Strange tour. Young the Giant is coming to Providence to rock, but with thoughtfulness and a message.
The Details: Feb. 24. 9 p.m. Advance tickets $26.50. Day of $30. Lupo's Heartbreak Hotel, 79 Washington St., Providence, 401-331-5876, lupos.com. Photo by Christopher Dube via Wikimedia.
Rennie Harris: Pure Movement
Pure Movement is the brain child of Rennie Harris, a celebrated choreographer known the world over, whom the New Yorker called "The most brilliant…hip-hop choreographer in America." In this event that celebrates the twenty-fifth anniversary of his dance company, he wants to "challenge hip-hop puritans at every turn." What with this being Rhode Island, and since challenging puritans is a historical specialty of ours, it is particularly appropriate. Harris's mission is to bring street style dance into concert halls and to dazzle audiences with fluid motion and lyrical dancers. This is a presentation is a part of the FirstWorks Artistic Icon Series.
The Details: Feb. 24. 8 p.m. $18–$58. Veterans Memorial Auditorium, 1 Avenue of the Arts, Providence, 401-421-2787, first-works.org. Photo from Rennie Harris Facebook page.
The Newport Historical Society's ongoing programming initiative, Newport Eats, presents Sue AnderBois, Rhode Island's first director of food strategy. Overall, the series looks to present important issues in food, such as sustainability and healthy eating, to interested Rhode Islanders. To this end, AnderBois, who has a history in policy, strategic planning and community engagement in clean energy and food/farming, will discuss the upcoming Rhode Island Food Strategy and how it relates to members of the Rhode Island community. Get an insider's view of the issues and get your brain thinking about how this new food strategy will affect your plate and palate.
The Details: Feb. 23. 5:30–6:30 p.m. $5. Newport Historical Society, 82 Touro St., Newport, 401-841-8770, newporthistory.org.
Blue Oyster Cult at Stadium Theatre
Known for the hit, "(Don't Fear) the Reaper," Blue Oyster Cult comes to Rhode Island's own Stadium Theatre to showcase its classic sound. Formed in 1967 as Soft White Underbelly, the band produced their first album as Blue Oyster Cult in 1972. Interesting tidbit: the band's name comes from a poem written by its manager, Sandy Pearlman, that describes the Blue Oyster Cult as a group of aliens who assembled to covertly guide Earth's history. It's an edgy origin story, just like the music the band produced throughout the years.
The Details: Feb. 24. 8 p.m. See website for prices. Stadium Theatre, 28 Monument Sq., Woonsocket, 401-762-4545, stadiumtheatre.com.