Five Can't Miss Events of the Week: Feb. 18–24
Flowers, fashion, a steely soiree and more.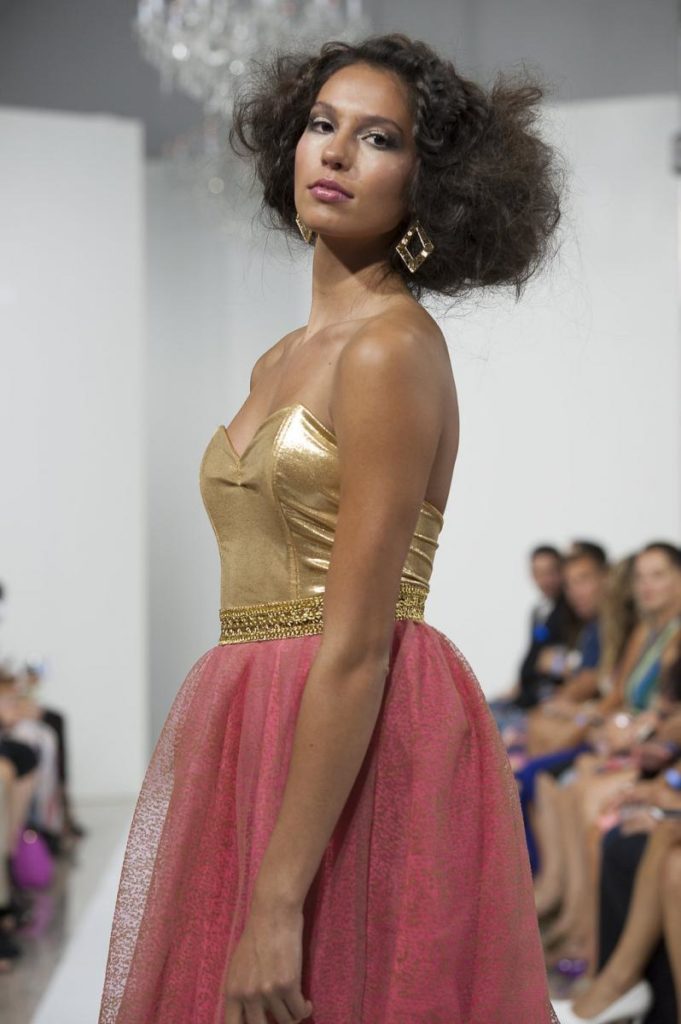 Spring Flower and Garden Show
Let's fast forward to spring for a few days. Talented gardeners and landscape design firms will create beautiful and vibrant displays at the Rhode Island Spring Flower and Garden Show. The "Spring Fling" themed show is here to ignite all of your senses. The fully interactive displays will allow you to feel and smell the flowers, inspiring you to think ahead to your own spring garden. The weekend will also include performances from the popular band, Reminisce, and a Steely Dan tribute band, Hey 19. Photo by L. D'Ercole photography.
The Details: Feb. 18–21. Thurs. 10 a.m.–7 p.m., Fri. 10. a.m.–8 p.m., Sat. 10 a.m.– 6 p.m. $7–$17. Rhode Island Convention Center, 1 Sabin St., Providence, 401-272-0980, flowershow.com.
PPS Winter Bash: Steampunk Soiree
Providence Preservation Society marks its sixtieth anniversary with a Steampunk Soiree, an industrial-themed bash where the style is pseudo-Victorian and the accessories are top hats and aviator goggles. This event will feature performing artists, interactive stations, a VIP Steel Lounge and much more. In light of the anniversary, new to the party this year are tasting stations with small plates from Los Andes, Julians, El Rancho Grande, Duck and Bunny and more Providence restaurants. VIP is available, and tickets include gourmet treats from the Capital Grille, oysters from Ocean State Oyster Festival and an all-you-can-drink Champagne bar. Proceeds benefit the Preservation Society's mission to save the city's historic buildings. Photo by Frank Mullin.
The Details: Feb. 20. 8 p.m.–midnight. $45–$100. The Steel Yard, 27 Sims Ave., Providence, 401-831-7440, ppsri.org.
StyleWeek Northeast
Trying to ignore the cold of winter and think forward to warmer weather? StyleWeek Northeast is here to show you upcoming fashion trends from more than fifteen designers. StyleWeek is Rhode Island's premier fashion week that shows off the work of emerging and established designers in the community. The show includes local artists Jeffrey Dickerson, Jess Abernethy, Susan Troy and Carissa Lynne. Each night starts out with a delicious cocktail hour and ends with two to three runway shows. Be sure to check out the StyleWeek after-party on Saturday night to hang out with fashionistas from the event.
The Details: Feb. 23–27. 5:30 p.m. $45–$125. Providence G, 100 Dorrance St., Providence, styleweeknortheast.com.
RISCA Fellowship Exhibition
The annual RISCA Fellowship Exhibition is back in town to showcase works by talented Rhode Island artists who have been acknowledged by the state for their artistic excellence. Winners of the fellowship received a $5,000 award and merit award winners received $1,000. Types of artists include visual artists, choreographers, filmmakers, musicians and writers. Attend the opening reception on February 25 with the artists, a Fellowship Writers Night on March 4 with readings from the literature fellows and an artists' talk and closing reception on March 25, when the artists will speak about their work and creative process.
The Details: Feb. 23–March 25. Event times vary. Free admission. Rhode Island College, 600 Mount Pleasant Ave., Providence, 401-456-8000, ric.edu.
"
Freedom Journey 1965" Finale and Armchair Discussion
With Black History Month in progress, Roger Williams University hosts a presentation by Providence Journal columnist Edward Fitzpatrick and NAACP Providence President James Vincent. The discussion includes conversations about the Civil Rights movement, the establishment of the NAACP and twenty-first century issues of race, social justice and human rights. This event takes place simultaneously with the closing of the historic "Freedom Journey" photograph exhibition at the Providence Public Library. Attendees are asked to RSVP by Friday, February 19.
The Details: Feb. 24. 5:30–6:30 p.m. Free admission. Providence Public Library, 150 Empire St., Providence, 401-254-3322, pdq.rwu.edu.