Five Can't-Miss Events of the Week: Feb. 16–22
Celebrate WINEter, listen to Beethoven's Eroica!, check out the films at the Providence Children's Film Festival and more.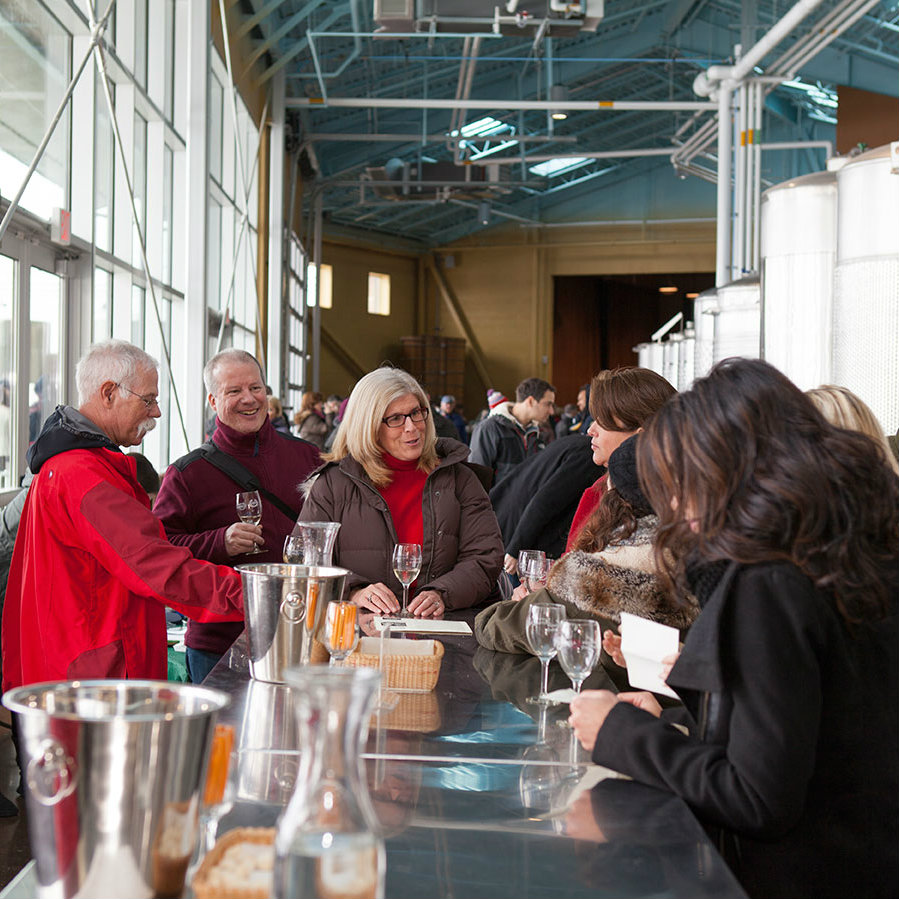 The Rhode Island Philharmonic Orchestra and Music School present Eroica, the classic Beethoven symphony inspired by Napoleon and the French Revolution, a bombastic and emotionally charged masterpiece. Beethoven wrote this groundbreaking work using broad swaths of sound to demonstrate his feelings through music, creating a piece that bursts with vibrancy. Larry Rachleff is at the helm as conductor, where he has been for nineteen seasons as the music director. He is accompanied by Robert Levin and Ya-Fei Chuang on piano. Eroica will only be performed twice, so make sure to head to The Vets for a breathtaking music experience that channels the years past through music.
The Details
: Feb. 17–18. Fri. 6:30 p.m. and Sat. 8 p.m. $15–$150. Veterans Memorial Auditorium, 1 Avenue of the Arts, Providence, 401-421-2787,
riphil.org
.
Providence Children's Film Festival
Located at several venues throughout Downtown Providence, the film festival seeks to connect children and community while simultaneously lifting up often overlooked filmmakers.The festival features, on average, eighteen feature length films and more than 100 short films. Keep your eyes peeled for the featured Youth Filmmaker Showcase to see the artistic process from a child's eyes. A range of live action, documentary and animated films will be screened, so there's something for everyone. Check out the website for film locations and screening times. So head downtown, kick back, relax and enjoy some of the spectacular cinema Providence has to showcase.
The Details: Feb. 17–26. 10 a.m.–9 p.m. daily. Some shows are free, others are $10 for adults, $8 for seniors and kids. Greater Providence and Warwick, 401-209-7585, providencechildrensfilmfestival.org.
Newport Winter Festival
Looking for some good food, good music and a good time? The Newport Winter Festival offers ten days of festivities that are fun for all ages. Attend a chili cook-off, tropical drink contest or take the kids to the children's fair. You'll find sales at Bowen's Wharf and restaurant specials across the city. See the Jimmy Buffet tribute band, Changes in Latitude, in concert if you're interested in some laid back tunes. And did you ever make it to the Newport Polo grounds during your busy summer? If not, now is your chance. On the final two days of the festival, the Newport International Polo Series will head down to Easton's Beach and play in the sand. Buy a Winterfest bracelet on the festival website for free admission or significant discounts to all events.
The Details: Feb. 17–26. Bracelets $10; ticketed event prices vary. Various locations in Newport, 401-847-7666, newportwinterfestival.com. Image from Newport Winter Festival Facebook.
Could you survive a 240-year-old diet? Newport Eats, the Newport Historical Society's program initiative centered on investigating Newport's culinary history, has some food for thought for you. Hop in a time machine and spend a few hours with costumed interpreters explaining the where, when, why and how of Newport's Colonial food traditions. They'll be talking rationing, spices, pickling techniques and more. Spend your Saturday gaining valuable insight on the lifestyle of our ancestors. This is a perfect event for any foodie or history buff — double points if you're both.
The Details: Feb. 18. Free. Colony House, Washington Sq., Newport, 401-846-0813, newporthistory.org. Photo courtesy of the Newport Historical Society.
WINEterfest Weekend
Newport Vineyards presents WINEterfest, an event as anticipated as it is cleverly named. I mean, who would turn down two consecutive days of grape stomping competitions? If you prefer drinking to stomping — I don't blame you — spend your time at the ice wine bar for a taste of Newport Vineyards' most popular wines. WINEterfest also includes live music by Little Compton Band and the Pourmen on Saturday and Sunday, respectively, and a live ice sculpting performance. Wine tasting is included with ticket purchase. Wine by the glass and food will be available for cash purchase.
The Details: Feb. 18–19. Noon–5 p.m. $25 in advance, $28 at the door. 909 East Main Rd., Middletown, 401-848-5161, newportvineyards.com.