Five Can't-Miss Events of the Week: Dec. 10–16
Staged holidays, cheer at the food bank, seal sightings and more.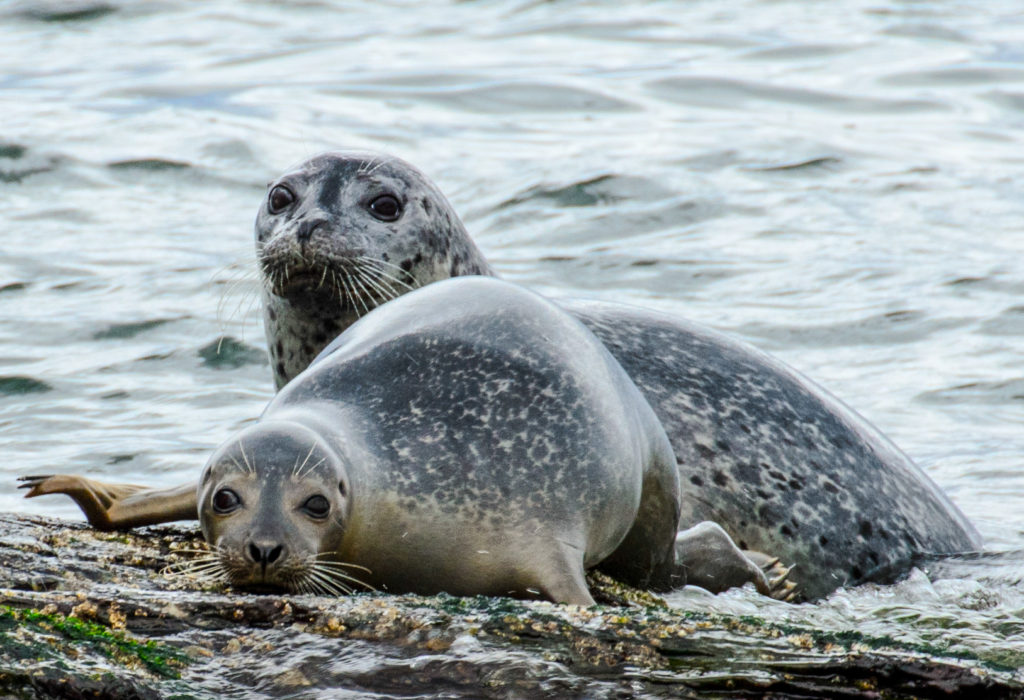 Sweet Little Holiday Show
Join a number of actors, dancers and several musicians for a night of fun and live entertainment. The Sweet Little Variety Show is a monthly showcase that provides a space for many talented, creative people with a passion to display their abilities. Each month delivers a different set of creative talents, and this time the showcase takes a holiday spin. Featuring comic Rich Hite, musician Virginia Dare, the Tropigals and many other performers, the night is sure to be a dazzling spectacle that will impress guests of any interests. The event is open to adults older than eighteen.
The Details: Dec. 10. 8–10:30 p.m. Admission is $6 per person. Aurora, 276 Westminster St., Providence, facebook.com/sweetlittlevarietyshow.
Holiday Food Drive and Open House
Ring in the gift-giving season by attending Rhode Island Food Bank's Holiday Food Drive, an event encouraging community donation to replenish the food bank. Most of us are buying food in preparation for Christmas dinners, but many families still wonder if they are going to have dinner. Help stock the food bank for the holidays by donating non-perishables such as canned beans, peanut butter, granola bars, canned vegetables, or anything you can spare. During the food drive, a variety of activities will be available for children and adults to enjoy. Have a look around the food bank and sample dishes created by the community cooking program while your children play a "Seek and Find" picture game or participate in a nutrition project. Free holiday refreshments will be available and live music by VoX: Voices of Christmas, Emeline Easton and the Wheeler School Jazz Ensemble will keep the morning fun and festive as you aid your neighbors during the holiday season.
The Details: Dec. 12. 9 a.m.–noon. A donation of non-perishable food is required. Rhode Island Community Food Bank, 200 Niantic Ave., Providence, 401-942-6325, facebook.com/RICFB.
Winter Wildlife on Prudence Island
Grab your comfortable shoes, a warm coat, gloves and snacks for a day of exploration and interaction on Prudence Island. During Winter Wildlife, you'll find harbor seals, many species of ducks, waterfowl and more as a reserve educator offers facts and information about them. If you've got some, bring binoculars to capture all of the sights during the day. You'll depart from Bristol and travel by scenic ferry to reach the island, join other passengers on a van for the afternoon and return home via ferry at the end. Ferry prices ($2.85 one way) must be paid separately, but there is a free municipal parking lot in Bristol near the intersection of Church and Thames Street to park your car. (Photo by Ed Hughes.)
The Details: Dec. 12. 9:45 a.m.–4:45 p.m. Space is limited, so preregistration is required. $10 per member adult, $5 per member child, $14 per non-member adult, $7 per non-member child. 147 Thames St., Bristol, programs@asri.org, asri.org.
RHD-RI's Bizarre Bazaar
For those who either missed or loved September's Outsider Art Fair, Pawtucket's RHD-RI studio program returns with the seventh annual holiday art fair. RHD-RI is a program for artists with disabilities, and in the same vein as the Outsider Fair, the Bizarre Bazaar will offer many of those artists' crafts, art and special handmade gifts for sale. Other exhibitors will include Top Drawer in Warren, Flying Shuttles Studio in Pawtucket and more. There will be an abundance of opportunity to shop for loved ones, find something really special and support a good cause.
The Details: Dec. 12–13. Sat. 10 a.m.–4 p.m., Sun. noon–4 p.m. Free admission. 24 Commerce St., Pawtucket, 401-575-1409, rhdri.org.
ArtProv Holiday Art Show and Sale
Head out to the ArtProv Gallery for an afternoon and be enamored by creative works from some of Rhode Island's many talented artists. Located in Providence's historic Jewelry District, ArtProv shows an array of artwork inspired by the human form, shapes and designs found in nature, the city and more. While you're there, visit the work of Nick Paciorek, an artist who hopes his work transports you to the places he has painted, or stop and say hi to Marjorie Hellman, an artist who depicts her view of light, water and architecture on canvas through use of an overlapping paint style that creates progressive geometric abstractions. The event doubles as an art sale, if you find something you want to take back home with you.
The Details: Dec. 12–13. 11 a.m.–5 p.m. Free admission. 150 Chestnut St., third floor, Providence, 401-641-5182, artprovidence.com.