Five Can't Miss Events of the Week: Aug. 4–10
A weekend of food, beer, film, theater and antiques festivals.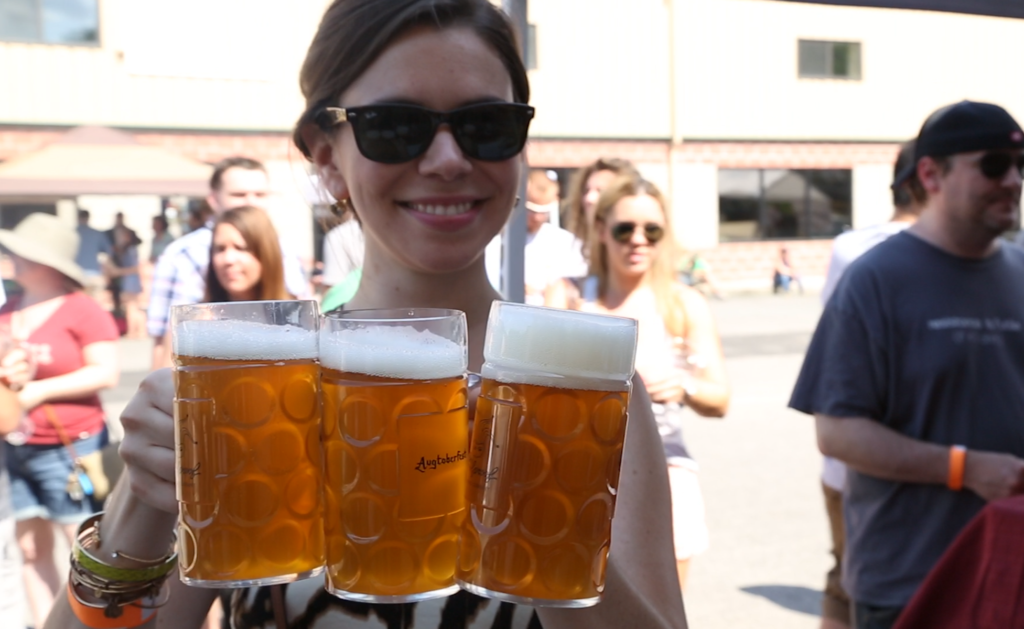 MAP: We're All in This Together
This weekend, help support mini playwrights as they showcase their writing talents during this year's Dialogue Play Festival in downtown Providence. You will be able to witness the work of eight young playwrights, grades five through twelve, as you watch the stories they wrote unfold by a group of professional, adult actors onstage. The event is hosted by the Manton Avenue Project (MAP), a local nonprofit organization designed to help young, aspiring playwrights in Olneyville connect with local professionals in the field to create original plays together. There will also be a talkback following the Sunday performance.
The Details: Aug. 4–7. Thursday and Friday 7 p.m., Saturday and Sunday 2 p.m. Free. Blackbox at AS220, 95 Empire St., Providence, eventbrite.com.
Little Compton Antiques Festival
Does your house need a touch of vintage? Look no further than this weekend's Little Compton Antiques Festival, where you can browse treasures from all over New England and have fun in the process. During the Preview Party on Friday night, enjoy early buying privileges while sipping a complimentary beverage and listening to a jazz combo during a sunset supper. Then spend all day Saturday hunting for antiques that will spice up your home. While at the festival, also check out the special exhibition presented by the Little Compton Historical Society, "If Jane Should Want to Be Sold: Stories of Enslavement, Indenture and Freedom in Little Compton, Rhode Island." The exhibit reveals true stories of slavery in Little Compton.
The Details: Aug. 5–6. Preview Party Aug. 5, 6–8 p.m. $50 per person. Festival Aug. 6, 10–5 p.m. $10 per person. Grounds of the Little Compton Historical Society, 548 West Main Rd., Little Compton, preserveri.org. Photo by Richard Prull.
Charlestown Seafood Festival
Since we live in Rhode Island, saltwater runs in our veins. This weekend, get your fill of lobsters, steamers, fish and chips and more during the Charlestown Seafood Festival. If you're not a fan of seafood, though, we won't hold it against you. Choose from a variety of different dishes, from barbecue goodies to cheesy, gooey pizza and ice cream to satisfy your sweet tooth. You can wash all this savory food down with a cold glass of wine or beer. This festival doesn't just serve up your favorite cuisine and drinks; quench your appetite for thrill on the amusement rides, engage in arts and crafts activities, and sway along to the music as live bands perform throughout the weekend.
The Details: Aug. 5–7. Fri. noon–11 p.m., Sat. 11 a.m.–11 p.m., Sun. 11 a.m. –10 p.m. Adults $9, children ten and younger free. $2 donation to park. Ninigret Park, Park Lane, Charlestown, charlestownrichamber.com.
Augtoberfest
Why wait until October to get your beer fest fix? Sip an icy cold ale or lager while the weather's still warm during Augtoberfest this Saturday at Foolproof Brewing Company. Dance to live music from groups like Daddie Long Legs and Sgt. Baker and the Clones (try not to spill your cold beverage), play games and snack on some grub from food trucks during this beer fest, which is broken into two sessions. Keep the kids at home and make it a date because you have to be twenty-one or older to attend.
The Details: Aug. 6. Sessions 1:30–4 p.m. and 5–7:30 p.m. $25–$45. Foolproof Brewing, 241 Grotto Ave., Pawtucket, foolproofbrewing.com.
Rhode Island International Film Festival
Film festivals aren't just for Hollywood. Next week, curb your appetite for film during the Rhode Island International Film Festival, a six-day event that showcases local talent and serves as a great way for filmmakers to discover the little state we call home. Stop by different venues in the state, including Veterans Memorial Auditorium and the AS220 Black Box, and watch a wide variety of films from eye-opening documentaries like Sustainable, about America's food crisis, to romantic comedies like Shared Rooms, an LGBT feature-length film about missed and made connections during the holidays. The festival also includes an opening celebration, four showcases of kid-friendly shorts and a closing block party at Club Ego.
The Details: Aug. 9–14. Visit the website for show times and ticket prices. Various locations throughout Rhode Island, film-festival.org.