Five Can't Miss Events of the Week: Aug. 25–31
Music in the park, artsy Pawtucket, Brew at the Zoo and more.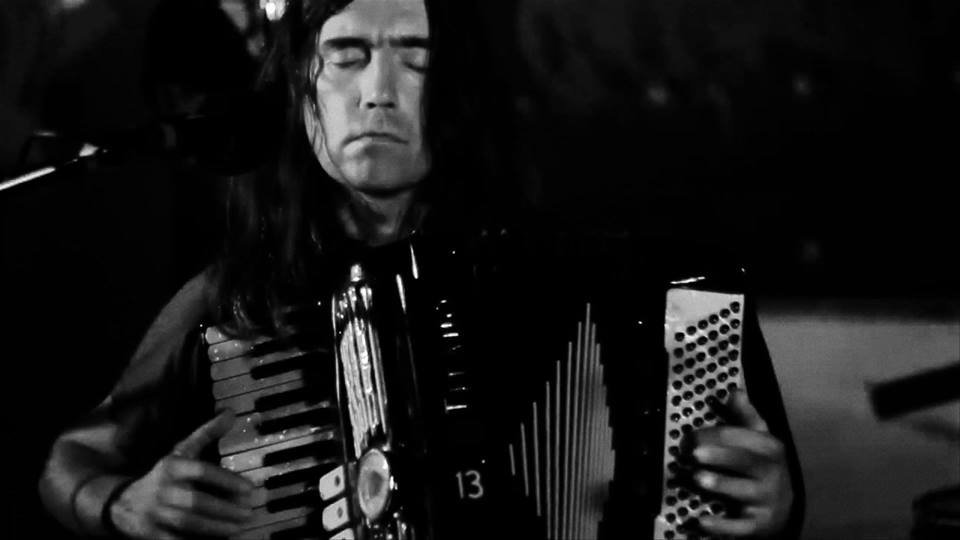 Burnside Park Music Series
Your friend likes Country, but your own gypsy heart sings at the sound of an eerie accordion. This week's Burnside Park Music Series and Beer Garden boasts the best of both worlds, so pack a picnic — or a few bucks for food truck fare — and head downtown together for music, camaraderie and lounging in the grass. This week's opener, Craig Wreck, a Country crooner, plays boot-stomping tunes with "the force of a freight train." Alternatively, the Eyesores, helmed by Alec K. Redfearn, have a quieter sort of magic. With accordion, combo organ, percussion, bass and horn aplenty, the Eyesores "weave Balkan influences with allegorical narratives to create intrigue, discomfort and serenity." Wash down the musical cornucopia with a beer or sangria from the Trinity Brewhouse beer garden.
The Details: Aug. 25. 5:30–7 p.m. Free. Burnside Park, Kennedy Plaza, Providence, provparksconservancy.org/visit/music.
Pawtucket Arts Festival
This annual festival celebrates the art all around us. Food, film, dance, theater, woodcut printmaking, en plein air watercolor painting, the change in the seasons — even dragon boats cutting through the Blackstone River: It's all ripe for the sampling in Pawtucket during five packed weeks of art. The festival opens with a Taste of the Valley dining event, featuring bites from area restaurants and music by Roomful of Blues. The festivities continue with an Irish music festival, a fall festival, poetry in the park, a dance workshop, Oktoberfest and more fun events.
The Details: Aug. 26–Sept. 25. Visit the website for activity times and prices. Various locations in Pawtucket, 401-724-5200, pawtucketartsfestival.org.
S.A.M. Festival
Slater Mill's free art and manufacturing festival (a component of the Pawtucket Arts Festival) is packed with roots music, cool vendors and two free al fresco films. On Saturday, catch honky tonk tunes by Western Caravan, plus a set by the Mitch Chakour Band (of Joe Cocker fame) and acoustic music by Paul Rishell and Annie Raines. After the music goes quiet, stick around the tent for an after-dark screening of Wes Anderson's Moonrise Kingdom. On Sunday, don't miss performances by Boston-based blues singer, Jesse Dee, and Rhode Island's own James Montgomery Band. Sunday's film is the Bowie cult classic, Labyrinth. Be sure to browse more than thirty vendor booths, including Amaranth and Rue, Giraffes and Robots, CB Pottery Works and more. Food trucks Noble Knots, Open Season, Mr. Coffee Cup and Elwood's Dog House will also be onsite, and the historic Slater Mill landmark will be open for free tours.
The Details: Aug. 27–28. Music and vendors 11 a.m.–5 p.m., films after dark. Free. Slater Mill, 67 Roosevelt Ave., Pawtucket, slatermill.org/samfest.
Brew at the Zoo
If it's been awhile since someone's called you a party animal, or if trips to the zoo are strictly reserved for when you have a tot in tow, Roger Williams Park Zoo wants you to tap into your grown-up wild side at Brew at the Zoo. Choose from more than 100 beers to sample from more than sixty local, regional and national brewers, enjoy live music and take a stroll along the grounds as you explore the animal exhibits. (The event is twenty-one-plus, so leave your little one with a babysitter for this field trip.) Don't wait to buy your tickets; they'll only be available at the door if they do not sell out in advance.
The Details: Aug. 27. 5–8 p.m. Advance ticket $50, at the door $60, designated driver $25. Roger Williams Park Zoo, 1000 Elmwood Ave., Providence, 401-785-3510, rwpzoo.org.
Theater Season Kick-Off Party
Get a sneak peek into what's in store this season at Trinity Repertory Company, Out Loud Theatre, the Manton Avenue Project and other local troupes at the theater season kick-off party this Saturday. Performers from across the state will grace Trinity Rep's Dowling Theater stage and the outdoor stage in Adrian Hall in a series of free performances from noon until evening. Get a taste of the best music, theater and dance that Rhode Island has to offer, from Shakespeare to improv. Check in on your favorites and discover a new artist or two. With performances from twenty-five groups and six bands, there will be no shortage of entertainment, both at the party and during the 2016/2017 season. Photo credit: Out Loud Theatre, Piquant Photo.
The Details: Aug. 27. Noon–6 p.m. Free. Trinity Repertory Company, 201 Washington St., Providence, 401-351-4242, trinityrep.com.