Five Can't Miss Events of the Week: April 14–20
Fairy days, art after dark, Buddy Guy and more.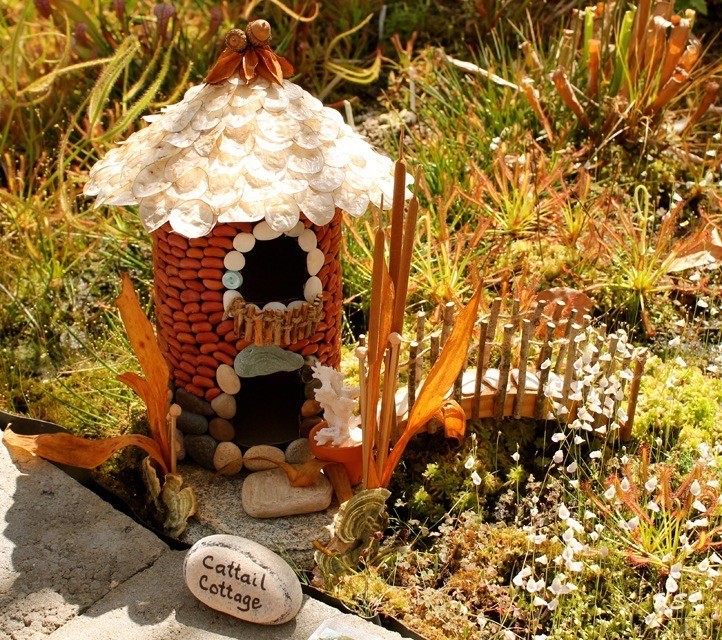 Fairy Garden Days
Dress up in your favorite pixie wings and visit the Botanical Center at Roger Williams Park for Fairy Garden Days. Take part in the magical journey to find more than 100 fairy gardens and gnome trails, which will spark the imaginations of the young and old. The fairy homes and gardens are created by community volunteers who hope to inspire people to look more closely at the natural world. Make a fairy house, release ladybugs, enjoy a scavenger hunt, play moss toss and more.
The Details: April 14–May 1. Tues. –Fri. and Sun. 11 a.m.–4 p.m., Sat. 11 a.m.–1 p.m. $5 for adults, $2 for children six to twelve, children younger than six are free. Roger Williams Park Botanical Center, 1000 Elmwood Ave., Providence, 401-785-9450, bccrwp.org.
Art After Dark: Primavera
Head to Newport Art Museum for its popular late-night event. Enjoy artist talks in the galleries, snacks from Harvest Kitchen and Sweet Magnolia Soups, "seed bomb" making activities, gallery games and more. This event does double duty: come to celebrate the warmer days of spring and also send a fond farewell to the museum's 180-year-old fern leaf beech tree, which was planted during the Gilded Age and has succumbed to old age. Alongside committee members from the Newport Arboretum and Catalyzing Newport, the museum will host a First Light Funeral Party, New Orleans-style. First Light Funeral festivities include a set by Salve Regina University's jazz ensemble, ballet performances, food and drink and a special exhibit of handmade shrine objects.
The Details: April 14. 5–9 p.m. $10 suggested donation for non-members. Newport Art Museum, 76 Bellevue Ave., Newport, 401-848-8200, newportartmuseum.org.
Legendary Love: An Evening of Chocolate and Wine
Chocolate and wine, what could be better? Bring a loved one or just a friend for a night of life's greatest indulgences at Lincoln's historic Hearthside House. Explore the flavors of artisanal chocolates and fine wines while experts provide explanations about the perfect pairs. Other features include a mouthwatering chocolate fountain and tours of the great old house, which is deemed "The House That Love Built" for its romantic, yet tragic, beginnings.
The Details: April 14. 6:30–9 p.m. $40. Hearthside House Museum, 677 Great Rd., Lincoln, 401-726-0597, hearthsidehouse.org.
Newport Daffodil Days
Although spring has been a little wishy-washy this year, Newport's Daffodil Days Festival is sure to bring you into the warm weather spirit. Go for a drive and see Newport all dressed up in yellow — a product of the Daffodil Project's mission to plant one million daffodil bulbs —we're almost halfway there! —and earn the title of the daffiest city in America. Then, drop in at events all week, including classes for aspiring artists, children's activities, a wine tasting, a garden party at a Newport mansion and more. Purchase a Daffy Pin for $5 at the Discover Newport Visitor's Center, Bowen's Wharf or Newport's Hyatt Regency Hotel and receive discounts and gifts from participating businesses.
The Details: April 16–24. For hours, cost and events calendar, visit the website. Various venues in Newport, 401-846-4500, daffodillion.com.
Buddy Guy
See legendary blues icon Buddy Guy and his sixteen-year-old protégé, New Bedford native Quinn Sullivan, tear up the stage at Lupo's Heartbreak Hotel. Guy is touring in support of his latest masterpiece, Born to Play Guitar, which claimed the number one spot on Billboard's Top Blues Album charts. Although Sullivan is young, this is not his first time taking the stage; he has had the honor of performing on "The Ellen Show" and with other iconic artists such as B.B. King and Eric Clapton.
The Details: April 17. 8 p.m. $42.50–$65. Lupo's Heartbreak Hotel, 79 Washington St., Providence, 401-331-5876, lupos.com.