First Light with Jason Evans
The Newport-based photographer captures the very first sunrise of the New Year.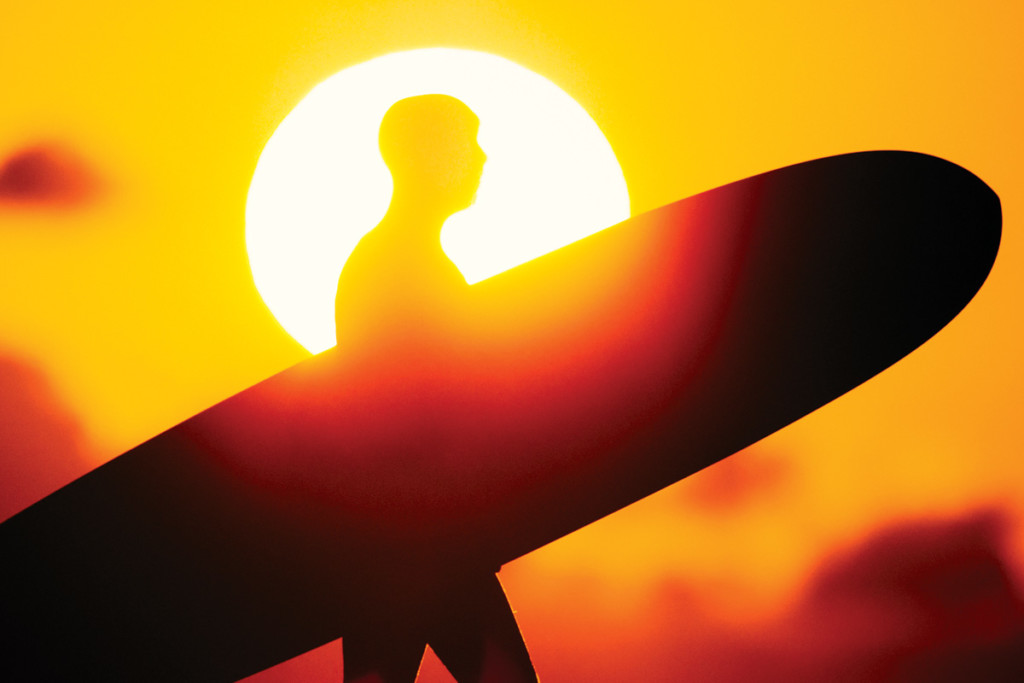 On New Year's Eve, Jason Evans keeps his revelry in check. He sets an alarm and, just before dawn on January 1, he rises to photograph the first light of the New Year. Evans launched his transcendent "First Light" series more than a decade ago. "That first time, the sun never actually rose," he says. "The clouds were so thick, and the sun never came out. It made me want to do it the next year. After that, I thought: 'Well, I need to keep it going.'" This photo, from 2014, captures Evans's friend, Greg Pearson, in his winter wetsuit as he checks the surf from private property on Aquidneck Island. "That was one of the colder New Year's days," Evans, an avid surfer and Olympics photographer, says. "He was shivering pretty badly by the time we got back to the car." In spite of the cold, Evans says the process is rewarding. "There's something about getting up at sunrise," he says. "You feel like you've accomplished something before anyone has got up. And there's so much tied to the rebirth of a New Year. This is my way to start it off right."
To see more of the "First Light" series, visit Evans's Instagram page.