First Day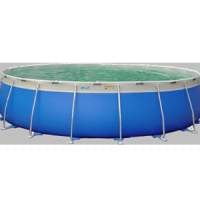 At one point in my childhood, there was an above-ground pool in our yard. Nobody in my family remembers how it got there. ("Maybe somebody gave it to us," my mother said when I just called to ask her about it.) I can remember watching my dad put it together. I was five, and I wondered how it was going to get into the ground. Then he hung the hose over the edge, and I thought it was funny that you put the water in the pool before it went into the ground. Days later, my dad shut off the hose and we all hopped in, and I still wondered how the pool was going to get into the ground. I think my brother had to tell me that it was never going into the ground. It was going to stay right there on top of the yard.
While the rest of us relaxed on the porch, my dad would tend to the pool. "Get the bugs out! Get the leaves!" we would call down to him. He was out there constantly, treating the water, measuring levels, cleaning filters, scooping things out of it. But the pool could not be controlled. It leaned and rusted. As summer wore on, it began to leak. Finally, it was gone.
Still, I came to love that wonky pool while it lasted. You could wake up in the morning, put on your suit, and get right in. When my grandparents came to visit, they would paddle around with us. At night, you could cool off after dinner in the water, then change into pajamas and eat Hoodsies. As much as I loved my plastic kiddie pool, where I could lie on my stomach and read books, the above-ground pool was big enough for all of us. And because I was five, there were times I would just look at it out there in the yard, huge and blue, and feel amazed.
It's true that I have become nostalgic about everything in the world lately, from sugar and wafer cones to bad weather. I am moving to California in two weeks, and there is so much here I will miss. I think that pool is on my mind today because it reminds me why I love summer in New England. Everyone's so game, trying to make the most of it while it lasts. In Rhode Island, we live in Summerland: festivals, picnics, polo matches, WaterFire, summer theater, parades, band concerts, outdoor movies, regattas, PawSox, Block Island, beach days.
It's the first day, and the weather is perfect, but you don't need perfect. You just need to be outside and kind of amazed.