Find Yourself a Marina With Dockwa
The app was launched by Newporter Mike Melillo.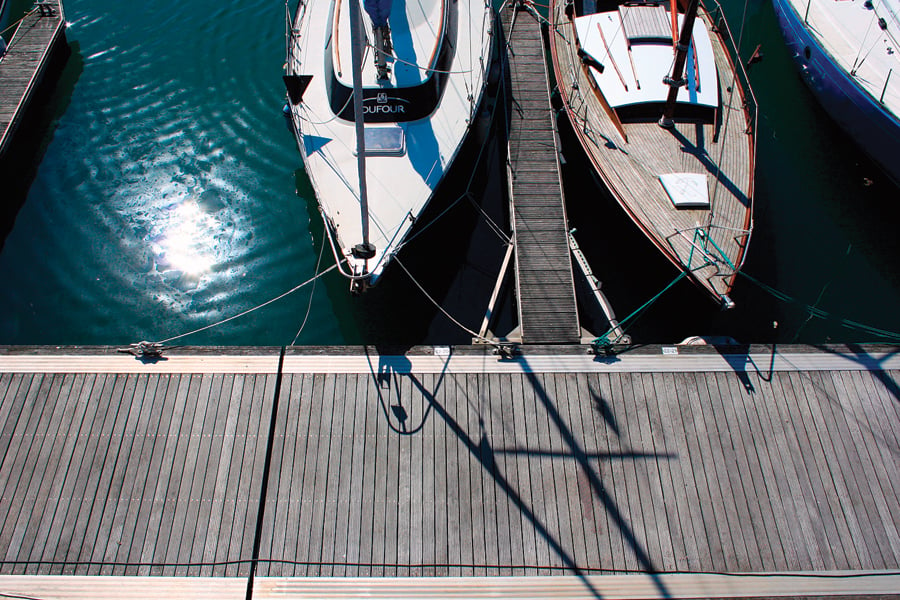 The journey from the baseball field to the boating slip isn't that long.
Dockwa co-founder and CEO Mike Melillo first landed in Rhode Island for a stint as a catcher with the Newport Gulls baseball team. He eventually moved up to the majors, playing for the Milwaukee Brewers before realizing his baseball career didn't have much longevity.
"I saw the writing on the wall," says Melillo. "I had to make sure I had other options."
The Florida native moved back to Newport and used his financial background to start Dockwa, an app that allows users to book and pay for a slip at a marina with the tap of a finger or a click of a mouse. Think of it like OpenTable, but for your boat.
With a typical wait time for a boating slip reservation request running between eight to twelve hours, Melillo saw a need for an on-demand reservation platform for the industry. But it's not just marinas that get a boost from Dockwa, says Melillo.
"These towns live and die by the hundred-day sprint. It's not just the marina benefitting, it's the businesses that are picking up their traffic," says Melillo. "A customer will spend $500 to several thousand dollars a weekend in local shops and restaurants."
Currently available in 250 marinas all the way from Maine to the Bahamas, the Dockwa team is shooting to have 1,000 participating yacht clubs, shipyards and marinas. dockwa.com