Find Food Trucks in Any City
Foodtrucksin.com allows customers to follow and locate food trucks nationwide.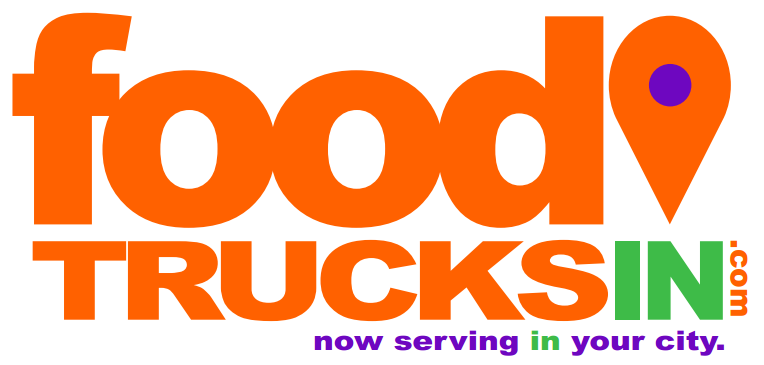 Foodtrucksin.com allows customers to follow and locate food trucks nationwide.
Most locals know how to use social media to locate food trucks in Rhode Island, but say we're looking for a mobile meal in Boston, New York City or Chicago? It would be a major headache to try to figure out the names and Twitter handles of all the food trucks in other major cities, and then find out the addresses of the places where they're parked. There's a solution for that, and it's as easy as logging onto foodtrucksin.com, a website imagined and created right here in Providence.
Food Trucks In is the brainchild of entrepreneur and social media expert Eric Weiner, a graduate of Johnson and Wales University, and his partner Stephen Cross, who is a pro when it comes to technology and building websites. Weiner studied marketing and went on to start a transportation company, All Occasion Transportation, which he ran for more than twenty years. With a love of food and a respect for the catapulting popularity of food trucks, Weiner began to think about ways to make it even easier to track down trucks.
"It was in the last twelve months after I sold my limousine business, and I was eating at some of the food trucks and seeing more in the community, that I recognized they had this deficiency of being able to tell people where they are," Weiner says.
"If you're traveling to a city like Chicago or Providence and you're not from there, how do you find food trucks that you're not familiar with?" says Weiner. "You most certainly aren't going to follow 3,000 Twitter feeds or like 3,000 Facebook pages. No one is going to be that committed to finding a food truck."
Weiner and Cross solved the problem together. Foodtrucksin.com gives trucks the ability to check in, in real time, and tell people where they are located. Customers can log onto the site on their mobile phones, click on a button that says "get my location," and the site will show them the location, address and distance between where they are in relation to the food trucks that have checked in.
Right now the site houses pages for 3,800 trucks across the country, including forty-nine in Rhode Island. Food truck events are also listed on the site, so visitors will know about activities like Providence Flea and they'll be aware that there will be up to ten trucks present at the event.
The site is free for all customers, and all trucks get a free webpage that links to their website, Twitter and Facebook pages, and it can display their regular hours and locations. Weiner and Cross eventually plan to charge a small, monthly subscription fee to trucks that use the check-in service, and a portion of that fee will be given back to the community. Because food trucks still have issues with rules and regulations in different cities and towns, some money will be donated to local food truck associations and alliances, so that those groups can continue to help food trucks make changes where they are located.
The name for the site was also part of the partners' strategic plan. "'Food trucks in' is a top search term in every city," says Weiner. "Our website is 3,800 pages deep with a listing for every truck and they have their own page on our site. It has very powerful search optimization."