Field of Artisans Launches in South Kingstown
On weekends in summer, visit this brand-new arts market before hitting the beach.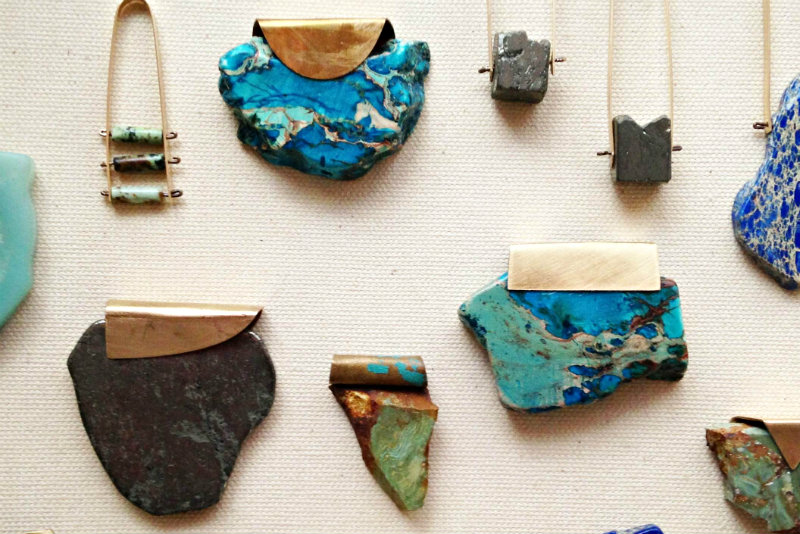 Does this sound like the perfect summer day or what? Head to Field of Artisans, Rhode Island's newest arts marketplace, to browse funky finds, listen to live acoustic music and take a free yoga class. Lounge around for a couple of hours then, at your leisure, go to your favorite sandy spot after the early bird crowds have flown.
Katrina Meehan, a South Kingstown native and jewelry designer, is the force behind Rhode Island's newest weekly arts marketplace, Field of Artisans. The first weekend is scheduled for June 13 and 14 at Marina Park in South Kingstown.
"I think it's definitely needed for local artists — the opportunity to be a part of something consistent that's going to happen every weekend," Meehan says. "And I wanted to start it in southern Rhode Island. I really looked for locations in prime traffic areas."
Meehan says the market will feature a rotating roster of artists who work in a range of media, from jewelry, photography and home goods to fresh flowers and apparel. "I'm also hoping we can keep growing so artists see it as an opportunity to sign up in the future," she says. "We'll be continually accepting artists until spaces are filled."
The event also boasts live tunes by local musicians. Guitarist Dylan Sevey, of the band Dylan Sevey and the Gentlemen, will play in June. Additionally, market goers can sign up for a yoga class on Saturday mornings from 11 a.m. to noon with instructor Danielle Putier. Classes are free, but guests may make a donation to support an arts organization of Danielle's choice.
The venues vary from week to week — in June, for example, Field of Artisans will pop up at South Kingstown's Marina Park, Saugatucket Park and Matunuck Town Beach — but the time is always the same: 11 a.m. to 4 p.m. every Saturday and Sunday.
Visit fieldofartisans.com for the full summer schedule and follow the market on Instagram at @fieldofartisans. In the event of rain, the market will move to the Well, 365 Main St., Wakefield.