Festival of Children's Books and Authors: 6 Things You Need to Know
Next Saturday's festival at the Lincoln School in Providence is a treat for book dorks big and small.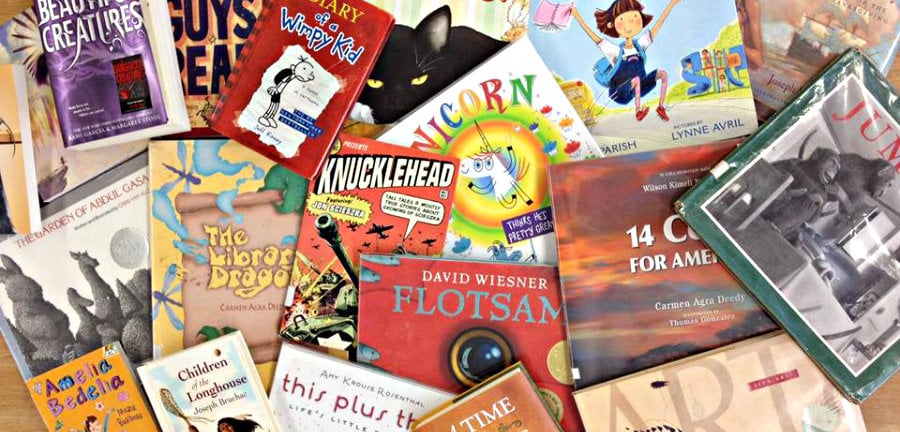 1. The Diary of a Wimpy Kid man will be there!
But only in the morning; he's a very busy guy. Arrive promptly at 9:30 a.m. to hear Jeff Kinney chat about his bestselling series, with a ninth book, Diary of a Wimpy Kid: The Long Haul, set to be released on November 4. Click here to read an excerpt. 9:30–10 a.m.
2. You can hang for the whole day.
Dance on the Lincoln School lawn to tunes by East Side Music Together's Jen Romanet, then hear tall tales by local storytellers Len Cabral, Marc Levitt and Valerie Tutson. Help the kids make tomes of their own and have up to three books from your collection signed by the authors. They might be worth something someday — especially if they make it through the formidable years sans grape juice or PBJ stains.
3. The Stinky Cheese Man man will be there!
Oh, how I loved The Stinky Cheese Man and Other Fairly Stupid Tales when I was an awkward eight-year-old, too cool for Disney's fairytale hype but too underdeveloped for, say, Tolstoy. Meet Jon Scieszka, the man who introduced sarcasm to America's millennial generation, and more to come. 10:40–11:10 a.m.
4. You don't have to leave for lunch.
Feast on a healthy lunch from the Gilded Tomato, Salad Man, Rocket Fine Street Food or La Creperie, then splurge on dessert for the best-behaved kids in your bunch from Like No Udder and City Girl Cupcakes. (Photo: grilled cheese with organic dried cranberries and glazed carrots from Rocket Fine Street Food.)
5. Get Chris Van Allsburg's latest book before anyone else.
Jumanji, The Polar Express, The Widow's Broom: Everything Van Allsburg touches turns to gold. His latest, The Misadventures of Sweetie Pie, officially hits stores on November 4, but festival-goers get first dibs on this insta-classic about a hamster who longs to feel the breeze in her fur. 4:45–5:15 p.m.
6. It's five bucks. C'mon.
A festival of disappointments this is not. For less than a trip to the movies — way less! — meet eleven outstanding authors and hear their philosophies on life and work during thirty-minute talks. In addition to Scieszka, Kinney and Van Allsburg, meet the minds behind Amelia Bedelia, Dinosaur vs. Bedtime, the Keepers of the Earth Native American series, the Icons series and more.
The Details: Oct. 18. 8 a.m.–5:30 p.m. $5 (tickets are available at the door). The Lincoln School, 301 Butler Ave., Providence, lincolnschool.org.