Festival Fun for Every Fan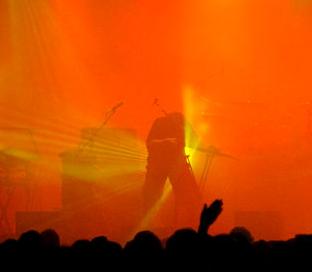 Festival-lovers rejoice: You don't have to flock to the woods and camp for days to hear good music in a laid-back setting.
The first installment of the Sunset Music Series at the Newport Yachting Center featured reggae prince Ziggy Marley, who crooned both original tunes and covers of songs by his dad, Bob Marley to a sold-out crowd.
But, like the best open-air music festivals, the Friday night event didn't feel like it was sold out. Some fans opted to enjoy songs from Ziggy's Wild and Free album in their assigned seats, shaded from the sun in the tented amphitheater. Others swayed to the music in the outdoor courtyard while munching on pulled pork tacos from the Julian's food truck or sipping wine and beer from a half-dozen different vendors.
An added bonus: The breeze kicking off the Newport harbor on an otherwise steamy day made the trip to Newport during rush-hour totally worth it.
Reggae lovers in particular will return to the Newport Yachting Center in August for the Newport Waterfront Reggae Festival, but the Sunset Music Series boasts options for music lovers of every taste.
This Friday, fans can check out Badfish, a Sublime tribute band that formed in 2001 at the University of Rhode Island. The following Friday, Mexican folk/rock/R-and-B hybrid Los Lobos will perform. Then, on July 21, see your mother's favorite heartthrob, David Cassidy, live onstage.
In August, the Sunset Music Series boasts performances by Lyle Lovett, Cowboy Junkies, k.d. lang, and the Beatles tribute band Fab Four, plus the Newport Blues and BBQ Festival and the Newport Celtic Rock Festival.
For tickets or information on other events at the Newport Yachting Center, visit newportwaterfrontevents.com.