Fall Getaways!
5 easy weekend getaways that remind us why autumn is our favorite time of year.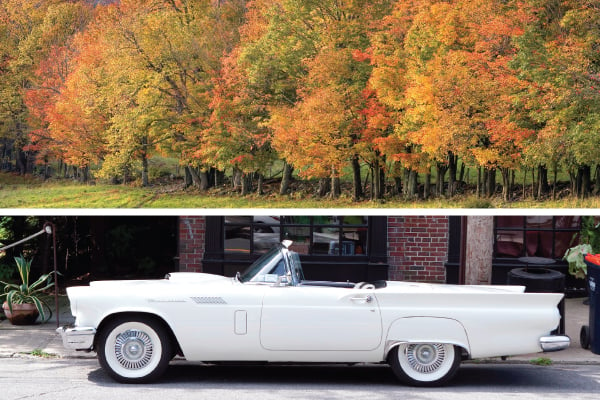 Colebrook, Connecticut
Stowe, Vermont
Forget Yankee reserve: Portlanders will (sweetly) tell you where to go — and how to get there. They are passionate about living in a place that boasts a small-town feel plus urban amenities. Downtown's Old Port area is the shopping and nightlife nexus, with replica streetlights and cobblestone steps. In 1866, exuberant Fourth of July festivities sparked a fire that decimated the city. By the late 1870s, Portland had risen from the ashes with a Victorian rebirth of candy-colored cottages, row houses and bungalows. The harbor remains a working waterfront and the Old Port's warehouse revitalization has been an architectural coup. The Arts District — with galleries, antique shops and artist studios — covers most of Congress Street to the West End.
Peaks Island, Maine
Peaks Island is a twenty-minute, three-mile ferry ride from Portland, not far away but one that refreshes the spirit and feels like a foreign country. On this four-mile isle, the speed limit is twenty miles per hour (some people putter around on golf carts), painted buoys anchor picket fences, and driftwood mobiles sway on the porches of shingled cottages with names like Moxie and Puritan.