Falcons versus Patriots: The Wager Continues
This time it's Atlanta Magazine in the ring and the bets are even sweeter.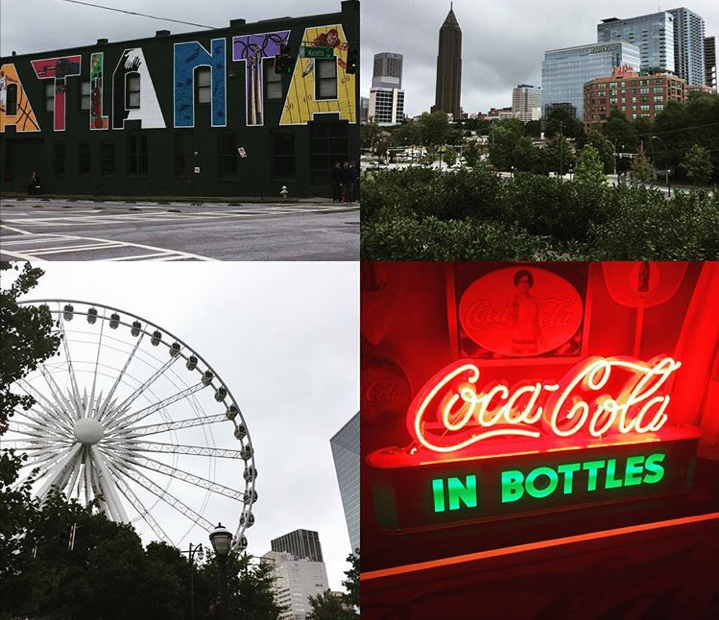 Things are good here at Rhode Island Monthly. We have a bottle of Wigle Whiskey in the office (yep, that's how we roll) and some pierogies on their way; the Pats victory over the Pittsburgh Steelers never tasted so sweet.
But our hunger has not been completely satiated. The Pats are taking on the Atlanta Falcons and, again, I find myself part of a wager with another place that warms the blood in my cold New England heart. This time, it's us at Rhode Island Monthly versus the folks at Atlanta Monthly. (We even have a hashtag for it: #SmallStateEvenBiggerWager).
With family ties in the Big Peach, this wager and (and the goodies Atlanta Magazine promises to send us upon their defeat) are making it hard to pick a side!
To keep it fair, we are upping the stakes on our end, adding some Thomas Tew rum and Yacht Club Soda to our 'Gansetts and bushel o' quahogs. Atlanta is going all in as well, with a tempting array of southern goodies: a case of Sweetwater Brewery's 420 IPA, a case of Coca-Cola (Atlanta is the home of Coke), fried peach pies from The Varsity (a local drive in diner) and maybe some boiled peanuts (a staple at any rest stop in Georgia).
This is a tough call right here. Two years ago, I was in Atlanta visiting my cousin, a southern gent who studied at Georgia Tech. He showed me around "his" city, taking me to the Coca-Cola Museum where I tried more than 100 varieties of soda (cue the eye twitch), to Sweetwater Brewery (sugar-high + beer = tough waking up the next day) and for some fall off the bone ribs at a hole-in-the wall barbecue joint. I've also been privy to the delectable oddity that is a boiled peanut, having driven through the South and stopped at multiple gas stations to use the bathroom. I always return to my car with an obligatory scoop of these infamous goobers (they are a revelation, for real).
As was the case with our wager with the 'burgh, I have to say, boiled peanuts, some Sweetwater beer and the flavors of a fun trip past win out; The Pats will beat the Falcons, and I will feast on their loss, boiled peanut juice dribbling down my chin in victory.
Follow the action on our Facebook, Twitter and Instagram. Oh, and there's a chance for you to win as well:
Guess who will win MVP for the game for a chance to win a $100 Chelo's Gift Card. Victory never tasted so good. #SmallStateEvenBiggerWager