We Faked a Summer Glow with BlushTan
These spray tans take you from pale to golden.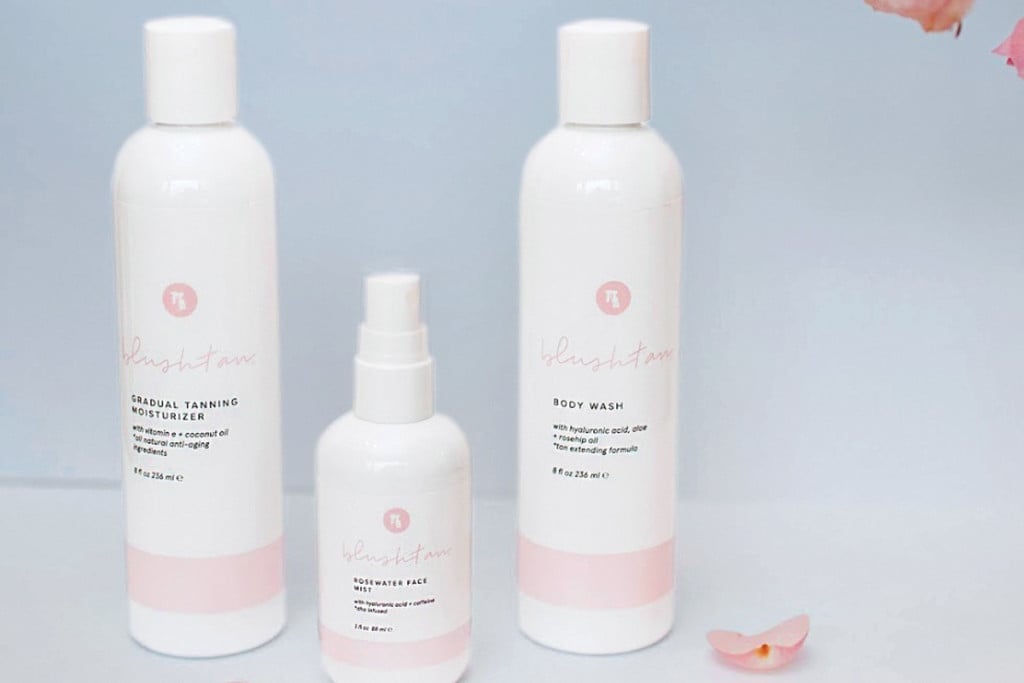 Instant Glow
BlushTan's spray tans take you from pale to golden.
I may be pale, but I try to hide it with a daily dusting of bronzer. After a trip to Florida, I expected to return golden and segue into summer, but I only got one beach day out of it. I had hoped for a vacation-like glow, so a friend convinced me to get my first spray tan. 
I book an appointment at Federal Hill's BlushTan studio, one of eighteen spray tanning salons that were started by Bryant University graduate Christina Kauffman. Technicians create customized tan solutions that are mixed in more than 100 shades, including the Original which develops in ten to twelve hours, the Express in four to six hours, and Super Express in two to four hours, meaning you avoid showering as the color sets. 
Owner Anna Badalyan cheerfully guides me through the basics for the Express Tan, right down to the benefits of baring it all and post-tan care. If you want to avoid tan lines, it's worth checking your modesty at the door (hello disposable thong!). I pull my hair up in the provided hair net and keep my feet on the paper sticky pads. Badalyan demonstrates how to stand before spraying each area to make sure the tan is evenly distributed. 
At the end of the session, which takes about fifteen to twenty minutes, my face and body are covered in the organic, water-based solution. You can't rinse it off for awhile, so it may not be the type of thing you want to "sneak in" on a workday lunch break. But once the setting time passes, what remains is a healthy vacation-like glow. I sure fooled everyone, who thought I got this tan in Florida. 170 Dean St., Providence, 658-1219; mobile services (appointment only, for groups of five or more), East Greenwich, 658-1219, blushtan.com