Faces of Same-Sex Marriage
A photo series showing in Providence tells the story of some of the people behind the same-sex marriage debate.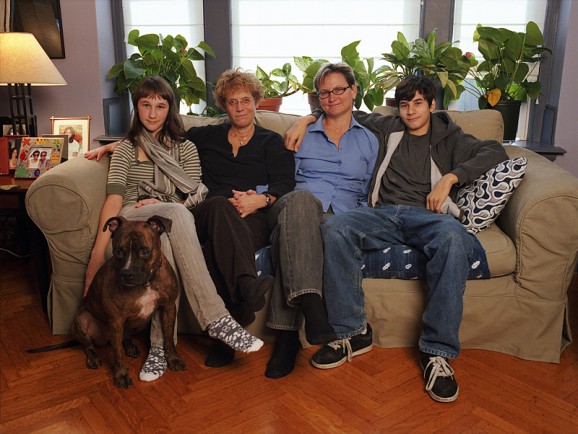 The debate over same-sex marriage will likely be front and center during next year's General Assembly session. Speaker of the House Gordon Fox recently said in an interview with WPRI that he plans to call for a vote on legalizing gay marriage next year.
Interested in some of the people behind the politics? Yellow Peril Gallery in Providence is hosting a photo series called "Love and Equality" by Providence native Natalie Gruppuso. The exhibit features couples and families from all over New England (including Rhode Island) who have gotten married since 2004, when the ban on gay marriage in Massachusetts was declared unconstitutional.
The show closes this weekend, but you can catch it at the Olneyville gallery in the Plant building on Thursday and Friday from 3 to 8 p.m. and on Saturday and Sunday from noon to 5 p.m. Can't make it? Check out Yellow Peril's website to see some of the portraits and video of couples telling their stories.