Eye for Design Update: November 2013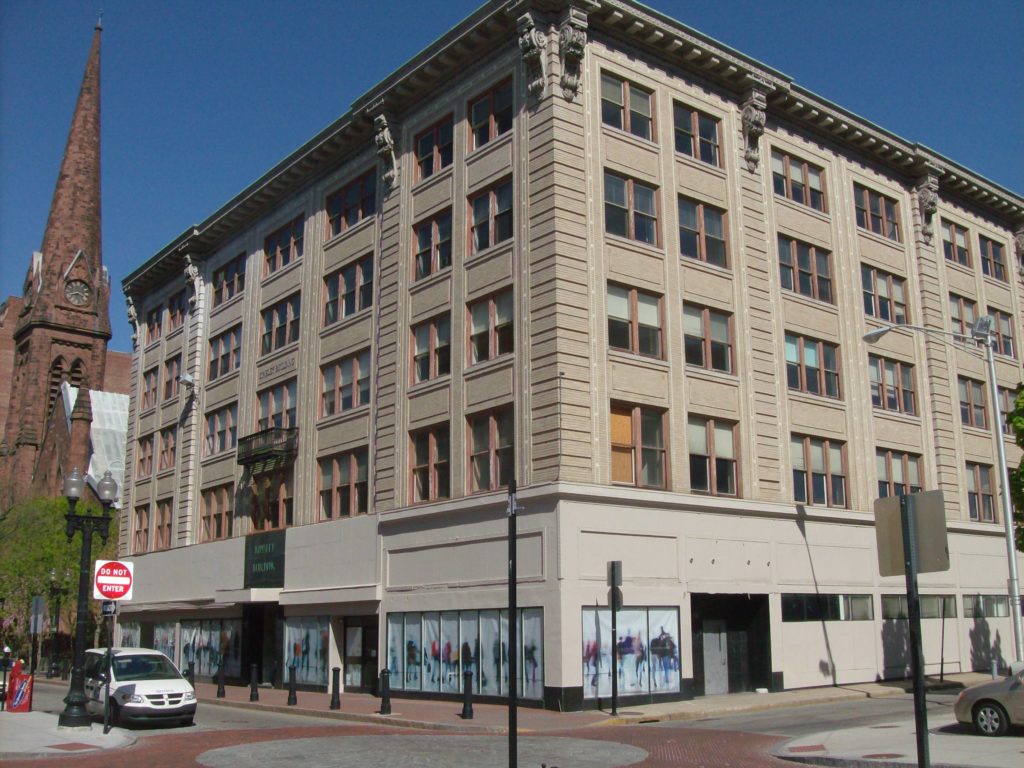 Late October/November 2013
Calendar:
Now's a great time to shop for locally made arts and crafts. Check out the list of sales in our Holiday Guide.
10/30
Pecha Kucha Providence. The theme of the popular adult show-and-tell this month is humanity. Food and beverages are available. Doors open at 7:20 p.m. Free. Comedy Connection, 39 Warren Ave., East Providence.
11/1-3
The Eighteenth Annual Fine Furnishings Show will feature the work of about one hundred artists, craftspeople, professionals and students. Pawtucket Armory, 172 Exchange St., Pawtucket, 819-0963.
11/2
Drawing Connections Symposium at Brown University will be hosted by Professor Sheila Bonde of the Department of the History of Art and Architecture and Professor Leslie Bostrom of the Department of Visual Arts. Free. 8 a.m.-5 p.m. List Art Center, Brown University, 64 College St., Providence.
11/3
Wind Energy Then and Now Tour. Learn about the role wind energy has played on Aquidneck Island's past and future. Tour starts at the Sherman Windmill at Prescott Farm and continues with the wind turbines at Portsmouth Abbey. 2 p.m. Free, but reservations required. Contact Liz at 846-4152 or liz@newportrestoration.org. 2009 W. Main Rd., Middletown, 849-7300.
11/5
Acclaimed photographer Justin Kimball, whose work appears in museums and in Double Take, Harper's and other magazines, comes to RISD to speak. Free. 7 p.m. Metcalf Auditorium, RISD Museum of Art, Chace Center, 20 N. Main St., Providence.
11/7
Rhode Island Art Archive Project Exhibition opening reception. The project showcases Rhode Island creatives in video profiles and a documentary film series focusing on visual artists, curators, museum directors, gallery owners, art historians and art collectors. 5-8 p.m. Bannister Gallery, Rhode Island College, 600 Mt. Pleasant Ave., Providence, 456-8000.
URI's Landscape Architecture Lecture series. Danielle Desilets and Kristina Stevens from Carol R. Johnson and Associates in Boston will speak. 7 p.m. Free. URI Kingston Campus, Weaver Auditorium, Greenhouse Road, URI, Kingston.
RISD's Digital Media Graduate Student Exhibition opening reception. 7-9 p.m. Sol Koffler Graduate Student Gallery, 169 Weybosset St., Providence.
11/12
Textile designer Maria Patmos comes to RISD to speak about her new line of handcrafted, understated pieces called M.PATMOS. 1:15-3 p.m. Free. Metcalf Auditorium, RISD Museum of Art, Chace Center, 20 N. Main St., Providence.
DESIGNxRI holds its first panel, hosting Camilla Buchanan from the UK Design Council. Buchanan is visiting the United States to investigate how design is used to effect change in the fields of health care, social innovation and business. She will meet one-on-one with designers from Ximedia and Focal Upright. Free, but seating is limited. For more information, email info@designxri.com. Betaspring, 95 Chestnut St., Providence.
11/13
Providence Geeks Dinner. Monthly gathering featuring tech speakers, networking and food. 5:30-8 p.m. AS220, 115 Empire St., Providence.
11/14-11/17
Newport Mansion Stores' Fall Members Sale. Members will receive 25 percent off purchases at the Newport mansion stores at the Elms, the Breakers, Marble House, Rosecliff and Bannister's Wharf and online at newportstyle.net. Various locations throughout Newport.
11/17
The Indoor Flea. The popular Providence Flea market has moved indoors for the colder months. 10 a.m.-4 p.m. Hope High School, 324 Hope St., Providence.
11/20
Roger Wynn, Design Alchemist. The internationally known designer and creator of the interiors at the Wynn Las Vegas and Encore Wynn Las Vegas comes to RISD to speak. 7 p.m. Free. RISD Auditorium, 1 Canal Walk, Providence.
Openings:
The Arcade Providence reopened on October 21.
Notables:
The Jamestown Arts Center is seeking applications from designers who are making an impact for Design Expo 2014. Applications due November 1.
The Rhode Island State Council on the Arts is offering scholarships for Rhode Islanders to attend the Art of Placemaking conference. Applications due November 1.
The Rhode Island Foundation is accepting applications for its 2014 Innovation Fellowships, awards of up to $300,000 over three years that go to two recipients with plans to significantly improve life in Rhode Island. Applications are due December 13.
The Rhode Island Historical Society has launched a one-stop site called the Rhode Island History Online Directory Initiative (RHODI), where people can research local history, geneology, or visit a historic home.
The Providence Preservation Society has hired a new executive director, Charles Brent Runyon.
RISD students are raising money to travel to South Africa over Thanksgiving break, where they have been invited to curate an exhibit about slavery and the resistance to it in Haiti, South Africa and Rhode Island.
Providence's Union Studio Architecture and Community Design is working with Cornish Associates to renovate the historic Kinsley Building on Westminster Street. The plans for the five-story building include forty-four new apartments and shops and/or restaurants on the ground level.
Virginia Freyermuth, an assistant professor at Rhode Island College, has been named Higher Art Educator of the Year by the Rhode Island Art Education Association.
Brown University professor Dietrich Neumann has worked with students to create an iPhone app called Brown FACADES, an interactive guide to the university's architecture. Download it free here.
Rhode Island has moved its state archives online.
Please send any information about news or upcoming events to jmccaffery@rimonthly.com.