Eye for Design Update: December 2013
The latest in Rhode Island design news and events.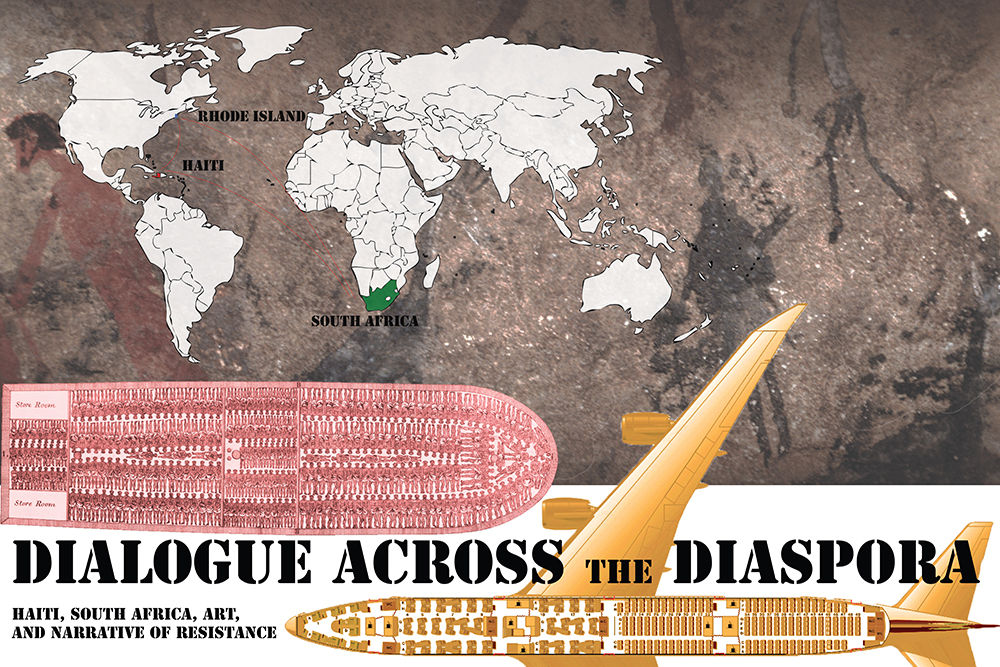 December 2013
Calendar:
12/2
Information Session for Artists Interesting in Designing Temporary Installations in the I-195 corridor. 5 p.m. 315 Iron Horse Way, Suite 101, Providence.
Startup Drinks at Wild Colonial. Organized by the Founders League. 8 p.m. The Wild Colonial, 250 S. Water St., Providence, 401-621-5644.
12/4
Open Coffee at Tazza. Organized by the Founders League. 8-9:30 a.m. Tazza, 250 Westminster St., Providence, 401-421-3300.
12/5
URI's Landscape Architecture Lecture series. Ken Smith, principal of Ken Smith Landscape Architecture in New York City will speak on "Larger Landscapes." 7 p.m. Free. URI Kingston Campus, Weaver Auditorium, Greenhouse Road, URI, Kingston.
12/7
RISD Holiday Alumni Sale, More than 200 alumni return for the sale. 10 a.m. to 5 p.m. Rhode Island Convention Center, 1 Sabin St., Providence, 401-458-6000.
12/8, 12/15
The Indoor Flea. The popular Providence Flea market has moved indoors for the colder months. 10 a.m.-4 p.m. Hope High School, 324 Hope St., Providence.
Notables:
Rhode Island Monthly recently released the 2014 version of Home Design, and you can see it digitally here.
The Business Innovation Factory won a grant from the Bill and Melinda Gates Foundation to help teachers incorporate design in the classroom.
DESIGNxRI is collecting information about Rhode Island designers to create a searchable database on its website.
The Rhode Island Foundation is accepting applications for its 2014 Innovation Fellowships, awards of up to $300,000 over three years that go to two recipients with plans to significantly improve life in Rhode Island. Applications are due December 13.
RISD students are traveling to South Africa over Thanksgiving break, where they will curate an exhibit about slavery and the resistance to it in Haiti, South Africa and Rhode Island. They will also host a multimedia exhibit in Providence about the project in 2014.
Warwick-based Rhode Island Kitchen and Bath recently won three Contractor of the Year (CotY) Awards for work in the eastern Massachusetts region: a Gold award in the Residential Bath Over $60,000 category; a Silver award in the Residential Kitchen over $150,000 category; and a Silver award in the residential Kitchen $50,000 to $100,000 category.
Vogue magazine recently named Rhode Island-based designers Studio Dunn and O&G Studio two of ten top designers to watch and collect.The publication also highlighted the collaboration between Martone Cycling Company and Providence-based Cleverhood to create a glow-in-the-dark rain cape.
Fortune magazine recently awarded the top prize in the pitch competition to Sproutel co-founder Hannah Chung. You can see the video of her pitch here.
RISD grad Matthew Cavallaro has launched a Kickstarter campaign to help fund the first production run of Stick Pans as part of his cast-iron cookwear line, Nest Homeware.
The Steel Yard in Providence was featured in Modern Metals magazine.
Please send any information about news or upcoming events to jmccaffery@rimonthly.com.