Eye for Design: Seaside Tinkered Treasures
Break out the fancy paper and glue gun for some locally inspired crafts.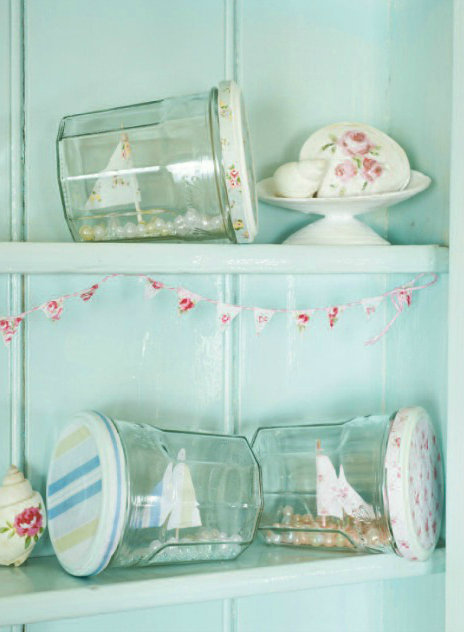 Crafts enthusiast, author and Smithfield mom of two Elyse Major has come out with her second book, Seaside Tinkered Treasures. The book builds on her first, Tinkered Treasures, and features thirty-five projects that will bring a sense of the sea into your house all year round.
"For as long as I can remember I have been smitten with beach cottages — not the opulent new-construction houses with tall views of the ocean, but old, non-winterized types furnished frugally with odds and ends," Major writes.
Often pastel and dotted with flowers, the crafts reflect her vintage aesthetic. She says what makes many of her crafts special is the paper she creates from her favorite designs, then incorporates into the crafts. Materials include simple seashells, popsicle sticks and baker's twine to flooring tile and a glue gun. The crafts range from simple mobiles that could work as a family project to more complex projects, such as a sandcastle birdhouse, sea-glass mosaic frame and seaside-striped coasters.
So take advantage of some inside time during the waning chill of winter to create something summery for your home. You can watch Major demonstrate how to make one of her crafts below: