Eye for Design: Periodically Inspired
A Pawtucket designer has a witty take on science with lines like Nerdy by Nature.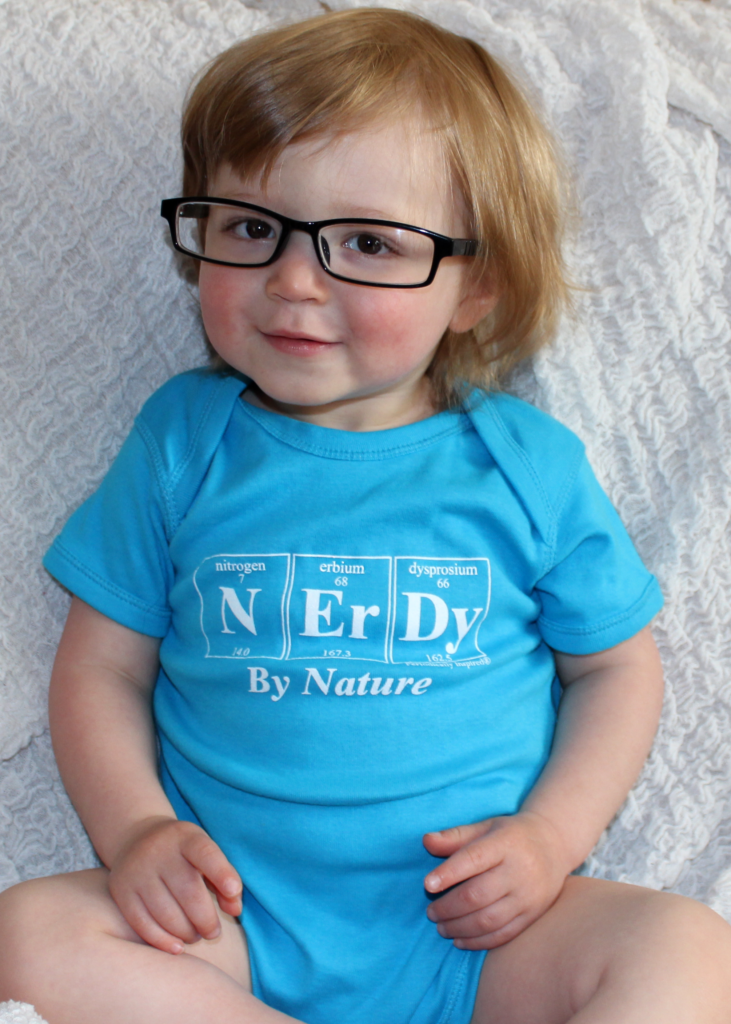 From the CBS "Big Bang Theory" Store to Symposium Books to the MIT Museum Store, Courtney Church is making science cool.
With product lines like No Brain, No Gain; Talk Nerdy to Me and her latest, Nerdy By Nature, the Pawtucket resident uses the periodic table to come up with designs that celebrate geek chic.
"It's just a really good combination of fun and science," Church says.
Armed with a marketing background and Photoshop skills, Church was still working full-time in April 2010 when she started designing Baby Genius onesies as the first product line for Periodically Inspired. She expanded into adult t-shirts, hoodies, mugs, pint and shot glasses that have found fans ranging from college students to physicists. Most recently, for Philadelphia Comic Con, she was asked to come up with an exclusive design for the convention bag with the Comic Con logo.
Creating designs based on the periodic table poses some challenges, though. "There's a limited amount of things you can spell with the periodic table," Church says. "There's no "J" and there are certain things that are just ordered in a different way."
Or if you're looking for an "RE," say, and there's only an "ER."
For Brown's graduation weekend, she sold specially designed shot glasses (Bromide, Oxygen, Tungsten, Nitrogen). Her work is also printed in Pawtucket. Church sells her work at craft shows, where people walk toward her "getting really excited about the periodic table."
About twenty stores from Alaska to Rhode Island feature her designs, and sales have been good. Periodically Inspired products are sold at local stores including Different Drummer in North Kingstown, Pie in the Sky in Providence and David Max in East Greenwich. You can also order from her Etsy site.
For stores and more information, go to periodicallyinspired.com.