Eye for Design: Open Space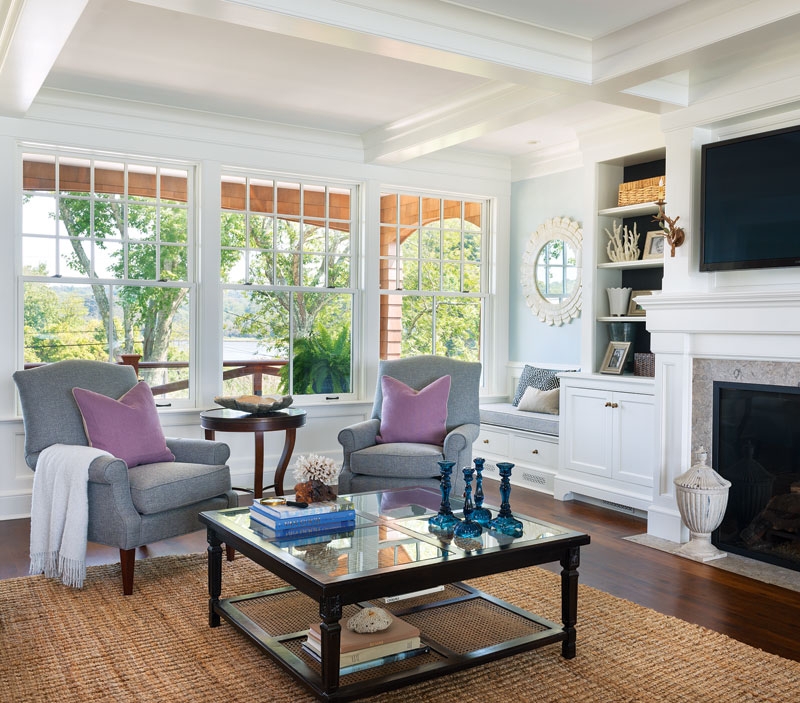 Patti Watson knows a lot about character. The Jamestown-based interior designer recently helped a Narragansett couple turn the house they want to grow old in into a polished, but livable, showcase. (Check it out in the November issue of Rhode Island Monthly.) But when Watson's growing business needed more space, she faced a design challenge closer to home.
Her firm, Taste, is located in a building at 34 Narragansett Ave. that used to house a movie theater. A few years ago, though, the light-filled 1,200-square-foot space where they worked in the front of the building had gotten overcrowded with work stations, islands for client meetings, design books, materials and samples.
"The only good part about it was clients would come in and things would be buzzing. It was high-energy, a lot of stuff going on, very visually stimulating," Watson says.
Meanwhile, there was a space in the back of the building that had not been occupied for about a year and a half. The spot had long been home to the Theater Family Restaurant, where the owners served breakfast and lunch for nearly thirty years before retiring a few years ago. At first, Watson decided to use the space for storage. Then she started to look around.
"Honestly, my staff thought I was really crazy to even think we could get a nice working environment out of it," Watson says.
But they brought in some of their favorite contractors and gutted the space, took the floor up and most of the sheetrock off, rewired and put in a new floor, windows, ventilation and lighting.
Now Taste has an additional 1,110 square feet of office space with room for twelve work stations, a private bathroom and kitchen. The open floor plan encourages collaboration, and light streams through the windows.
Having employees work in the back of the building as opposed to the showroom means they've lost a little bit of the buzz they used to have in the front rooms, though designers are in and out for meetings and materials.
"Someday I'd love to connect the two spaces," Watson says.
Watson also took us behind-the-scenes of the process she goes through with clients who are planning a renovation. Check out her tips even if you're handling your renovation on your own.