Eye for Design: Living Newport
A stylish new coffee table book reflects on gracious coastal life in the City by the Sea.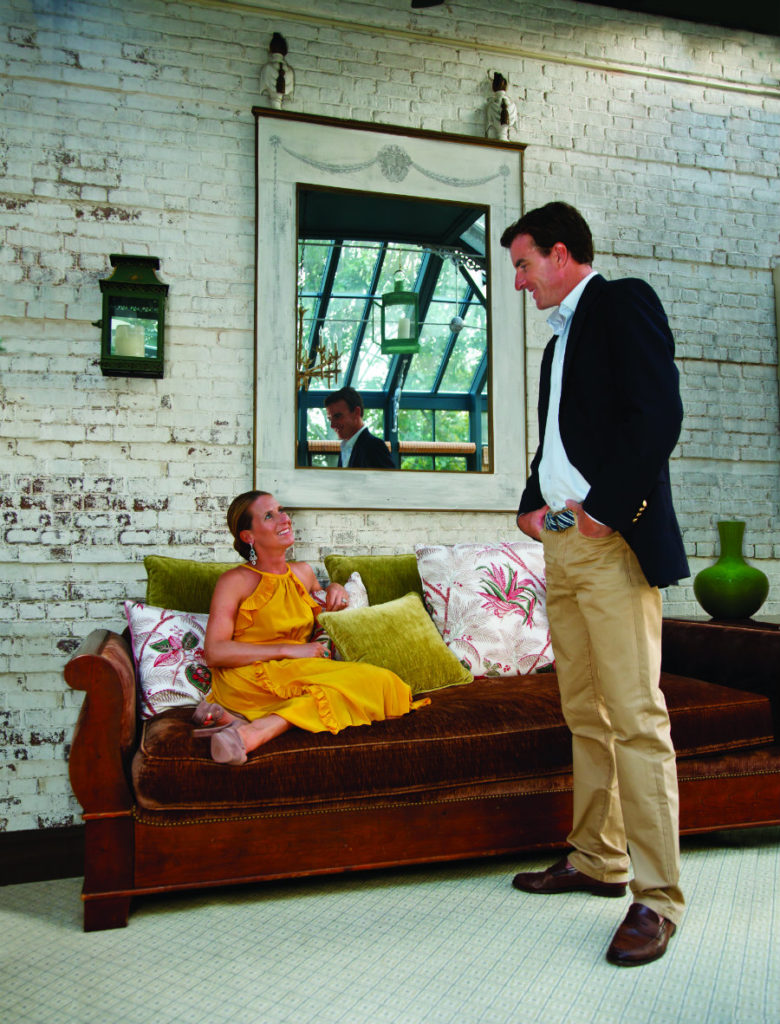 Author Bettie Bearden Pardee, a former contributing editor at Bon Appetit and longtime Newport resident and observer, takes us inside some of the City by the Sea's most exclusive residences in her recently released fourth book, Living Newport: Houses, People, Style.
Tell me about your new book. Newport has become synonymous with a civilized, cultured, tasteful lifestyle…and residents for whom privacy is a treasured asset. Living Newport: Houses, People, Style includes revelations on how Newporters entertain, party, decorate, garden and dress along with amusing tales and personal asides that have an intimacy about them as though you have just chatted with a close friend. A coffee table book is first about the images — the lusher the better. This book showcases full-page images in glorious color to celebrate the architectural heritage and haunts, social pastimes and rituals of the tastemakers who call Newport home.
The book provides readers insider access to seventeen private Newport properties. Can you describe a few of these homes and gardens? Some were chosen for their historic ties: Hammersmith Farm, once the "Summer White House" during the Kennedy years and now enjoying its own Camelot moment with new owners; the 100-year-old William K. Vanderbilt firehouse, repurposed for a young family; the Commodore James's boathouse, newly renovated with Jerry Kirby, two-time America's Cup winner and builder at the helm; and a McKim, Mead and White classic, refreshed for another young family with an interior decor that I'm sure Stanford White would find most appealing.
Can you share any insider facts that weren't mentioned in the book? Our dramatic aerial shot of Hammersmith Farm is probably the first available since a 1960s postcard back when the farm was open to the public. Part of the allure of Sandy Nesbitt's image (taken from a helicopter) is the angle that includes the sweep of the bay, with the bridge clearly a part of the panorama.
Living Newport: Houses, People, Style also contains photos of mansion weddings and grand holiday parties. What was the most memorable event you've ever attended? A private dinner dance circus party for 250 guests provided a much-talked-about evening for many months. We were under a real circus big top tent with trapeze artists swooping overhead, clowns entertaining throughout the throng of diners, fire eaters and non-stop entertainment. For one glorious night, we all felt like kids again!
An extravagant event that comes to mind was the Tiffany Ball fundraiser at the Breakers, where ubiquitous gift-wrapped blue boxes were stacked high on a grand table, available to generous donors. But only one lucky donor would discover the diamond and pearl earrings upon opening his or her box.
Who are the stylish people who choose to call Newport home? Many are entrepreneurs from the financial and technology worlds, while others are attracted to the yachting maritime scene. (Pieter Taselaar comes immediately to mind as filling both categories.) Still others have more romanticized careers, like professional race car driver and jewelry designer.
Why does someone who could live anywhere in the world choose to live in Newport? Newport's beauty, exceptional old world architecture, breathtaking seascapes, enchanting landscapes…and history. There is a deep comfort to living in Newport, a sense that the past and present seem equally alive. I feel most blessed to call Newport home, to enjoy a remarkable quality of life and spirit of place.
Where can readers purchase your book? Living Newport: Houses, People, Style is available only in Newport this summer through the Preservation Society mansion stores. After September 15 it can be purchased at bookstores nationally and on Amazon.