Eye for Design: Home Ideas for Fall
Rhode Island designers provide some tweaks to update your abode.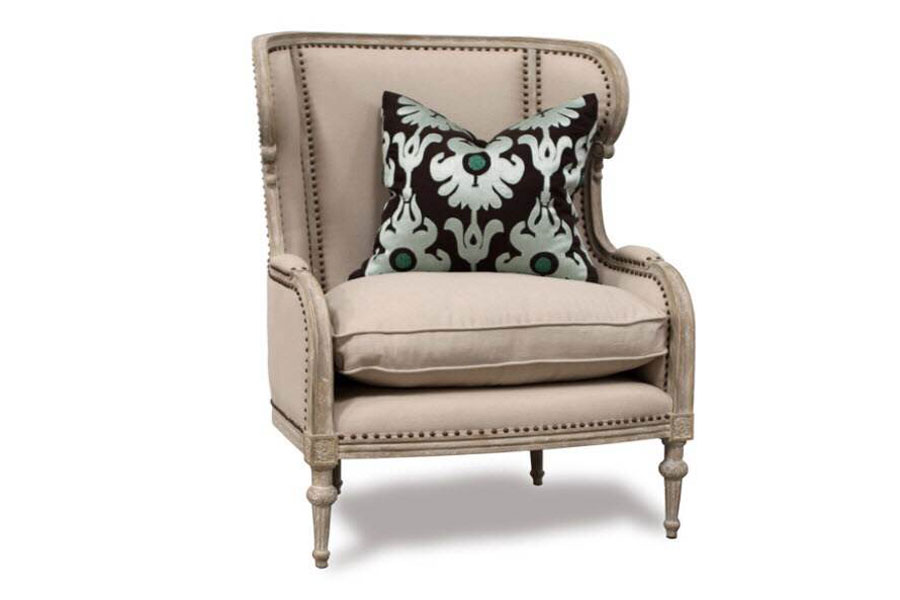 Fall's not far away, and it's a great time to freshen up your home. Two Rhode Island-based designers, Kelly Taylor of Kelly Taylor Interior Design in Providence and Stacy Carlson at Lou Lou's Decor in Portsmouth shared some ideas.
To make changes in your life, Taylor suggests:
Get organized. We are big in keeping clients organized. With technology nearly taking over our lives, we are really into setting up a centralized charging station. Who wouldn't want a place where everyone's i-everything can be stored and recharged. We love to put something like this in the front hall or back entry — wherever a family comes and goes. You can go nuts with a custom design or simply set up a table near an outlet and add a power strip at tabletop level.
Go green. Right now in the sustainability world, there are loads of studies coming out about the danger of flame retardants in upholstered furniture. If you've never had a need for those tags on your sofa before, now is the time to pull them out and see exactly what's in your furniture. The Environmental Working Group is leading the way on fighting toxic chemicals in furniture, claiming in the first study of its kinds that scientists found evidence of exposure to a cancer-causing flame retardant, TDCIPP, in the bodies of all the women and children tested in the study.
For cosmetic updates, Taylor recommends:
Paper your walls. When people think of wallpaper, they envision their grandmother's toile or some old-fashioned floral. I like to use it for texture, a canvas that envelops a room in depth and warmth with one broad stroke. A striated paper like grasscloth or silk, available in every color one can imagine, is the perfect way to transform a room. For grasscloths, I turn to Phillip Jeffries. For silks, I love Fromenthal's collection, made even more luscious with an embroidered stripe.
Replace your kitchen backsplash. With some many gorgeous tiles on the market, there is no reason to have a boring backsplash. If you do one thing to your kitchen this fall, replace it. Even if you want your kitchen to be clean and simple, take a minute to look at stone mosaics, which can be sleek and simple, like these from Walker Zanger or a showstopping custom patter like the "Rita" from Ann Sacks's "Beau Monde" collection.
Carlson has some other ideas to update your home.
Incorporate navy blue. Navy blue is great for coastal homes. Mix it with bright hues like pink and orange, or neutrals like play gray or white.
Add some metallic gold. Gold is bold and stylish, so use it in small amounts to not overpower a room. (The Anteriors Upton pendant pictured above is sold at Lou Lou's Decor.)
Mix an antique look with a modern twist. This works best when simplifying an older antique style piece by using clean lines and neutral, muted materials. (See pillow on Bliss Studio Borges Wing Chair, above.)
Incorporate hair on hide. Hair on hide is a funky look, so try to keep it clean and classy by using a light neutral-colored hide in a solid print.
For more information about Kelly Taylor, go to ktid.net. To find out more about Stacy Carlson and Lou Lou's Decor, go to loulousdecor.com.