Eye for Design: Geared Up at Summer Infant
Woonsocket-based Summer Infant has expanded beyond child safety products into gear.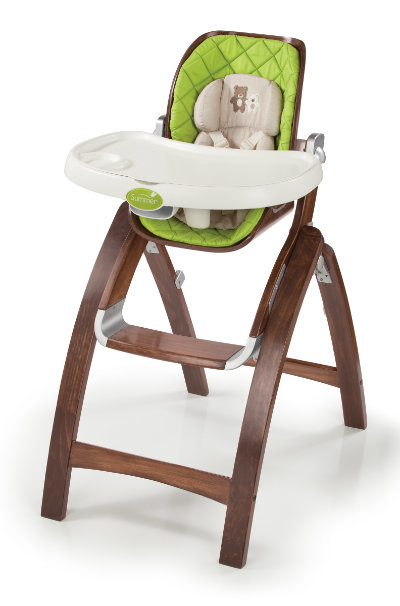 Ask a parent about Summer Infant and they're likely to think of the company's safety products for small children. So when the Woonsocket-based company decided to get out of a licensing agreement with iconic children's brand Carter's about three and a half years ago and break into the competitive market for children's gear, they knew it would be an uphill battle.
"When you say Summer to people, they think about monitors. They think about baths. They think about safety items. They don't think about gear," says Mike Fusco, vice president and general manager of Gear and Born Free at Summer Infant. "We knew that we couldn't simply just take the Carter's product that we had and slap the Summer name on it."
Any new products would have to be different, and affordable. Summer Infant's first effort was to break more into the stroller market. They did some research and learned that the market leaders like McLaren are expensive because of the materials, the assembly labor and because of the cost of shipping the package.
Summer Infant, which manufactures its products in Shanghai, decided to source its materials at a factory deeper in China to save costs. And the designers set about creating a new stroller from scratch. "The thing we realized right away is that stroller sales aren't always about the platform," Fusco says. "They're also about fashion."
They came up with the 3-D Light stroller, which is made of aluminum and lightweight. It folds and reclines, comes in ten different colors and at $79.99, is priced below much of the competition. Buyers were very interested, and Summer Infant was able to go from zero strollers to five on the floor of national retailer Buy Buy Baby, Fusco says.
Next, Fusco looked into redesigning the wooden high chair. One of his pet peeves had always been that while he loved the way wooden high chairs looked, they sacrificed usability such as height adjustment and reclinability.
"I remember talking to my team, saying, 'look, we're going to make this wood high chair and it's going the be adjustable and it's going to fold — all the features of the metal high chairs and it's going to be comfortable, and they all kind of looked at me and went, ' this new guy's nuts,' " Fusco recalled.
Starting from scratch, they went through several versions of the Bentwood High Chair and were encouraged when younger people at the company stopped to look at the prototype and wondered where they could get one.
Early Sketch
The chair can also transform into a table booster as the child gets older.
"Suddenly there's a wooden chair on the market that does everything the other guys do, and then one ups them with extended use. In this economy, people are looking for that kind of stuff," Fusco says. One of the best things the company did was price it at $169, about $100 less than some comparable high chairs from Europe, he says.
So far, Summer Infant's foray into gear seems to be going well. The Bentwood High Chair is the best-selling wooden high chair at Buy Buy Baby, according to a Summer Infant spokeswoman. And the 3-D Lite is the best-selling convenience stroller there.
They're showing that safe can also be fashionable.