Eye for Design: Architecture for Homeowners
Katie Hutchison of Warren helps translate "archi-speak" to home owners.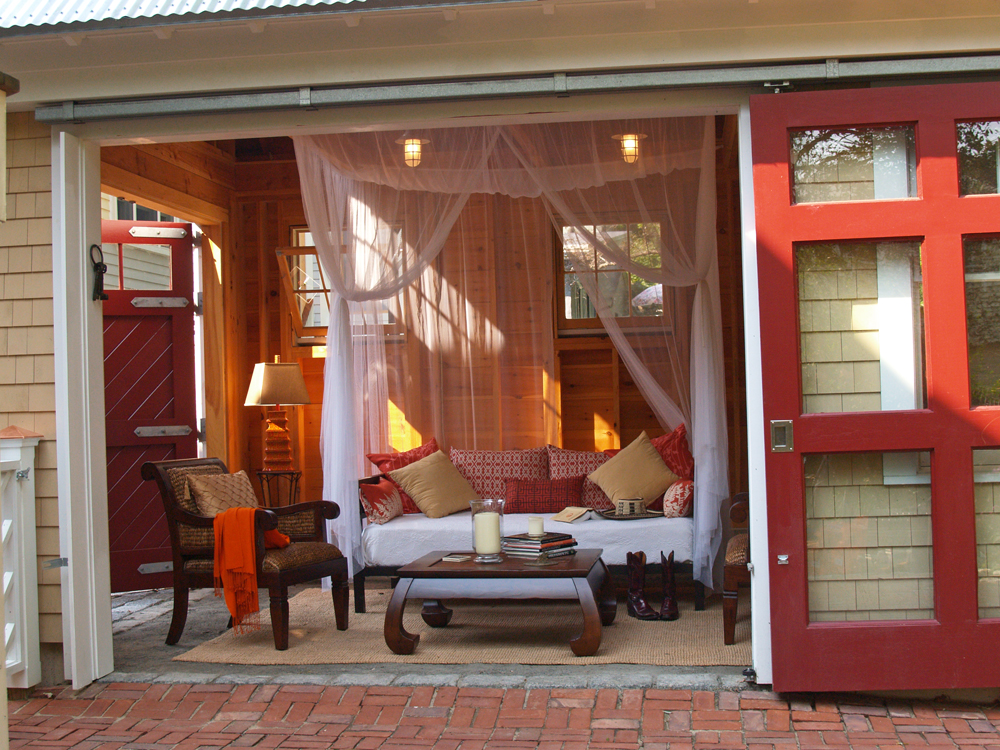 Most people who buy houses aren't architects. While we may be drawn to a specific style or feature, we don't always know how to describe what we are looking at. Katie Hutchison is helping to bridge that gap.
Over the years as an architect, she's designed residential projects on Martha's Vineyard, Cape Cod and the North Shore of Boston. Last fall, the RISD grad returned to Rhode Island. She and her husband live in Touisset Point in Warren, where Hutchison works out of a home studio.
Hutchison, who also studied English, photography and fine arts, has long been interested in making architecture more approachable to the general public. "My idea was to try and make it more accessible and informative and kind of fun," she says.
So along with her website, Hutchison started an online magazine called House Enthusiast in 2007. It plays off her interests, which she describes as "really all about the places we call home. So certainly the houses we live in, but also the outbuildings and the gardens and the creative arts as they overlap with those areas of interest."
The publication features lessons for homeowners such as "101 Things Katie Hutchison Studio Has Learned About Designing Homes," with practical tips like: bring the indoors out and the outdoors in; ask three general contractors to participate in the bid process; and neighbors can derail a project; respect them.
People who want to learn more about how houses are designed will also like Hutchison's series of videos on how an architect looks at one. And she has just added a new feature called "What Does the Architect Say?" in which she will dispense with what she calls "archi-speak" and define a new term that is useful to homeowners in each post.
Engagingly written and dotted with beautiful photographs, it will help you appreciate the concept of home, even if you don't design and build them.