Exploring Providence's West Side
Hip-as-can-be boutiques, eateries and coffee shops beckon between Westminster and Broadway.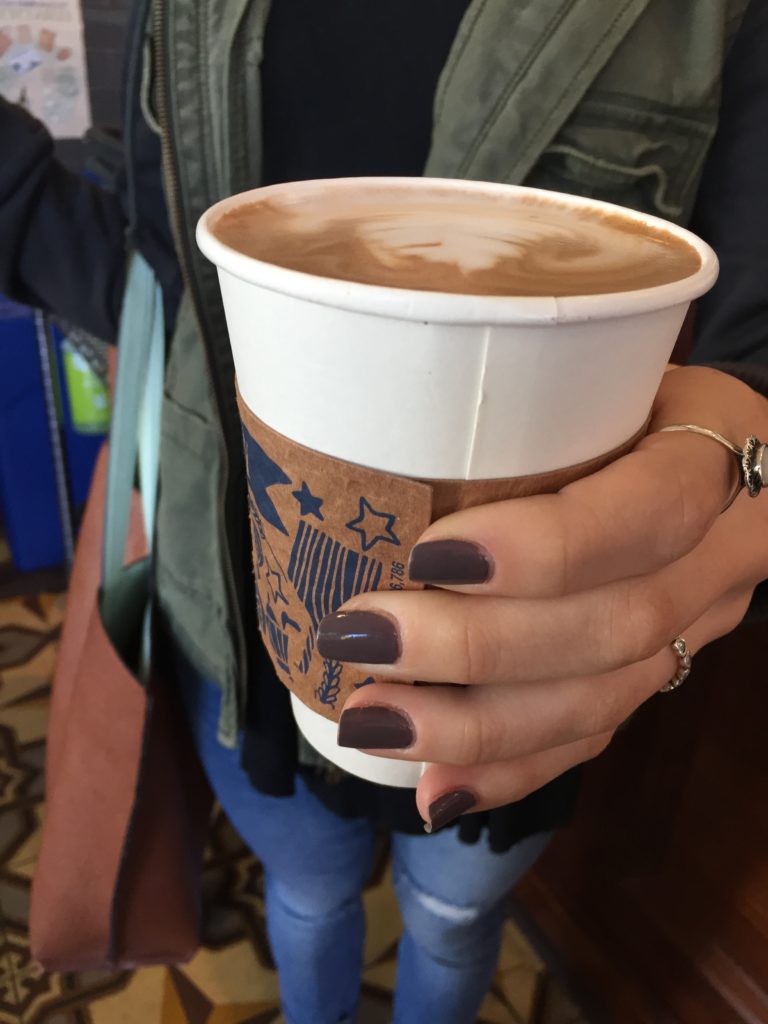 'Tis the season for coffee shops, cozy spots and trendy stores where we can stock up on fall and winter essentials. Lucky for us: The walkable West Side of Providence is best-known for its bakeries, shopping and hipster vibes.
On foot, we confined our jaunt to two West Side neighborhoods: Westminster Street (the West Side one; don't let your GPS fool you!) and Broadway. Together, the stores on the two streets conquer all of our thrifty, hippy, caffeinated desires.
WESTMINSTER STREET
Ada Books
In an age where most everything revolves around a computer, it's refreshing to walk into a bookstore and hear, well, silence. With books lining each wall, this literary getaway will fulfill all of your bookish preferences. Even if you are not looking for anything in particular, peruse the shop and take a seat at one of the comfortable chairs that dot the space. In addition to books, you can find a few magazines and local comic books. Give your laptop a rest; stop in and appreciate the printed word.
The Details: Mon.–Tues. 2–6 p.m., Wed.–Fri. 11 a.m.–6 p.m., S­at.–Sun. noon–5 p.m. 717 Westminster St., Providence, ada-books.com.
Leviathan Exchange
Fall and winter clothes can get pricey, and we New Englanders have to wear so many layers. Sure, you could spend a fortune ensuring that you don't get frostbite, or you can stop into Leviathan Exchange for fun items at a thrifty price. On trend and in good shape, the stock curated by Leviathan Exchange is sure to please, from denim skirts to flannels to blouses for a night on the town. (We loved an $8 beaded black top for date night.) Most displays are color-coded or marked with tags so you can quickly find your fall and winter essentials. Click your way over to Leviathan Exchange's Facebook page for specials and discounts, such as buy one get one 50 percent off and other exclusive offers that make thrifting even better.
The Details: Mon.–Sat. 11:30 a.m.–6 p.m., closed Sunday. 745 Westminster St., Providence, facebook.com/leviathanexchange.
White Electric Coffee
Whether you're looking for a quick cup of coffee on the go or you're planning to stay and get some work done, White Electric has what you need. Cozy and cool, this coffee shop serves hot or iced drinks made with New Harvest coffee, numerous breakfast sandwiches and locally made bakery items that will make you want to wake up in the morning. For lunch, it offers sandwiches that they say are "better than brownbag." For a lighter option, White Electric has fresh salads, too. Bring your laptop or your friends and hang out in this low-key gathering place.
The Details: Mon.–Tues. 7 a.m.–6:30 p.m., Thurs.–Fri. 7 a.m.–6:30 p.m., Sat. 8 a.m.­–5 p.m., Sun. 9 a.m.­–4 p.m. 711 Westminster St., Providence, whiteelectriccoffee.com.
BROADWAY
Seven Stars Bakery
Seven Stars Bakery, located on the busy corner of Broadway and Knight Street in the heart of the West Side, has great seasonal specials (think: matcha lattes, apple cider and honey lattes). The goodies don't stop at the drink counter. In the bakery case, behold almond croissants, lemon cake and pumpkin seed bread that pairs well with coffee or tea. Seven Stars has ample seating inside and outside, so stay and relax or order on the go. For lunch, four different sandwiches are on the menu in addition to other items, including yogurt, granola or fresh fruit. With a Seven Stars coffee and baked good in hand, you'll be ready to take on a full day on Broadway.
The Details: Mon.–Fri. 6:30 a.m.–6 p.m., Sat.–Sun. 7 a.m.–6 p.m. 342 Broadway, Providence, sevenstarsbakery.com.
AsterLuxe
Brand new to Broadway is a specialty shop called AsterLuxe, which had its grand opening on October 1. Owners Erin Myles and Nicole Deponte were neighbors for years and they got to talking about opening a store someday. (They're both creative types with interests in specialty handmade items.) Their dream came true: Everything in AsterLuxe is made in the United States and you can even find some of Myles's and Deponte's pieces throughout; they both design jewelry. Myles creates her products with the evil eye and Deponte makes statement necklaces that are intricate and detailed. Myles says the atmosphere of the store "reflects both Nicole's and my aesthetic a lot." The store features many items including throw pillows, textiles for the home, teas, handmade dishes, jewelry and much more. Visit the AsterLuxe website for more information and to learn upcoming events such as group meditations.
The Details: Thurs.–Sat. noon–6 p.m., Sun. noon–4 p.m., 381 Broadway, Providence, asterluxe.com.
LiRog Floral Designs
The first sight you'll see in this sweet florist shop is an autumn display of flowers, pumpkins and a petite wooden ladder that will make you want to uproot the display and put it in the entrance of your home. Step further inside and spy the counter where floral arrangements are made daily. Custom order a bundle of flowers or let LiRog design something for your fall table (or wedding, event, birthday and more). If you need your order delivered, LiRog makes local and statewide deliveries.
The Details: Mon.–Fri. 9 a.m.–5:30 p.m. Sat. 9 a.m.–1 p.m. 349 Broadway, Providence, lirog.com.
The Grange
At the Grange, healthy food is taken seriously. The West Side restaurant has something for everyone — no matter your meal preferences. The entire menu is vegetarian and guests are urged to tell their servers of any food allergies. The Grange serves brunch, lunch and dinner and boasts a juice bar where fruit is squeezed daily to ensure freshness. The space is cozy inside and seating is available outside. On the website and in the restaurant, you can find upcoming events including live music, storytelling, comedy and more.
The Details: Mon.–Wed. 11 a.m.–10 p.m., Thurs.–Fri. 11 a.m.–midnight, Sat. 9 a.m.–midnight, Sun. 9 a.m.–10 p.m. 166 Broadway, Providence, providencegrange.com.
Providence Share Space
The phrase "one stop shopping" gets a whole new meaning at Providence Share Space. With a diverse assemblage of vendors, shoppers should prepare for the unexpected. Before stepping into the Share Space, you'll see racks of clothing outside along with interesting sculptures. Once inside, there are four visible rooms to start. From clothing and accessories from White Buffalo to a room dedicated to small cacti to art created by local artists with disabilities, the possibilities are nearly endless. Once you pass through the first four stores, you may think it's over. However, you must keep walking (and walking); it's almost as if the store is never-ending. Here, our shopping dreams came true. A friend in architecture who tagged along admired a display with handcrafted signs on a distressed slab of painted wood; another noteworthy display was on an old door hanging on the wall. (She often wondered aloud if entire displays were available for purchase.) Needless to say, we will be back for holiday shopping.
The Details: Mon. 1–5 p.m., Wed.–Fri. noon–7 p.m., Sat. 11 a.m.–7 p.m., Sun. 11 a.m.–5 p.m. 140 Broadway, Providence, facebook.com/providencesharespace.
Rocket to Mars
From cups and plates to winter jackets and records, Rocket to Mars is the ultimate thrift store. Every turn features an unusual item on display. The goods at Rocket to Mars are nicely kept, the placement of each display is well thought out and each object is easily visible. The scent of incense gives the shop the added feeling of comfort and relaxation. During our visit, we spotted lovely vintage coffee and tea containers that would add an old-time feel to a kitchen. The vintage typewriters were lustworthy, too.
The Details: Wed.–Sat. 11 a.m.–6 p.m., Sun. 11 a.m.–5 p.m. 144 Broadway, Providence, facebook.com/Rocket-to-Mars.